Why do I need Swim Instructor Insurance?
As a swim instructor, you provide your clients with the confidence that comes with the ability to swim, whether it's for fun, competition, or solely in case of emergencies. You have the unique ability to give them a very valuable life skill and you deserve to enjoy the same confidence when running your swim instructor business.
Teaching a student how to swim is a big responsibility. And, as a small business owner, you accept the responsibilities that come with that training. This is why insurance for teaching swimming lessons is so necessary.
A single mishap during a swim lesson can land you on the wrong end of a claim. And by the nature of your business, there are many opportunities for accidents. Imagine that you leave kickboards on the pool deck and a student trips over them, injuring her ankle. Or you glance away while a student dives into the pool and he injures his head after hitting the bottom coconut first. Beyond the risk of potential injury, you could also be held liable if your client suffers property damage while you perform your services. Say you're giving a swim lesson at a private residence and damage the automatic pool cover when opening it up. You could be held accountable. In your line of work, a client can also bring a professional negligence lawsuit against you, claiming that an error during your services led to a financial loss on their part.
This is why all swim instructors need general liability insurance and professional liability insurance. General Liability insurance protects swim instructors from third-party claims of bodily injury and property damage that may arise out of your work, whether you perform your work in a private or public space. Professional Liability insurance for swim instructors protects you from claims of negligence, errors, or mistakes related to your professional services.
Don't leave your small business susceptible to major claims that could easily put you out of business. Give yourself the peace of mind that comes with knowing you're protected from risk.
Quick thinking insurance for small businesses.
Quick thinking insurance for small businesses.
Quick thinking insurance for small businesses.
Quick thinking insurance for small businesses.
Quick thinking insurance for small businesses.
Quick thinking insurance for small businesses.
Quick thinking insurance for small businesses.
Quick thinking insurance for small businesses.
What does Swim Instructor Insurance cover?
The Swim Instructor Insurance arranged by Thimble is designed to protect swim instructors from liability in situations like the following:

Third-party, non-employee bodily injury
You leave two students sitting at the pool's edge while you run to your car to grab equipment. When you return, you see them racing each other to the deep end of the pool. One trips on some flippers that you left out, injuring his wrist.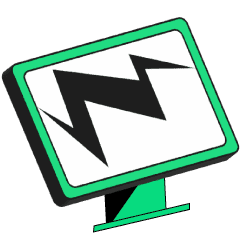 Third-party property damage
At a client's residence, you failed to remove the pool vac from the pool prior to your lesson as instructed. The vac breaks after your young student jumps on the hose. You didn't notice the damage and over the coming weeks, the pool began to grow algae. You could be held financially responsible for the damage to both the vacuum and the pool.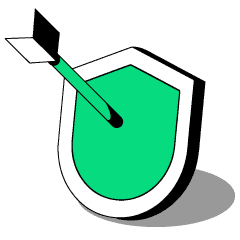 Defense costs
You teach swim lessons at your own backyard pool and a few students from a group lesson get sick. Their parents claim that the pool chemicals (or lack thereof) were to blame, and they file a claim against you. It can get expensive to defend yourself in court, but with swim lesson insurance policy through Thimble, your court and lawyer fees would be covered.
Errors & omissions
Also known as professional liability insurance, this type of coverage protects you from claims of negligence and errors related to your professional swim instructing services.
How much does Swim Instructor Insurance cost?
The cost of your Swim Instructor Insurance Policy depends on a few factors. Things like your zip code, your coverage limit, the size of your team, and the length of your coverage all play a factor in determining the risk that comes with insuring your swim instruction business.
With Thimble, you don't have to commit to long, expensive policies, though. You can access flexible swim instructor insurance through the Thimble app and customize your coverage down to the month, day, or hour. Plus, if you need to add Additional Insureds, you can tack them on to your coverage with Thimble at no extra cost.
To get an accurate idea of how much swim instructor insurance would cost you and your business, get a quote from Thimble.
Swim Instructor Insurance FAQs
How quickly can I get a Certificate of Insurance?
Instantly. With Thimble, you receive your certificate of liability insurance in your email inbox immediately after purchasing your policy.
If you need to make changes to your policy, such as adding or modifying Additional Insureds, or extending your policy, you can do so at any time through the Thimble App. And each time, we'll send you a new COI each time.
What are the Swim Instructor Insurance policy limits?
Thimble offers swim instructor policy limits of $1 million or $2 million. You can select the appropriate one based on the needs of your swim instructor business and the level of risk you would like to be insured against.
Is my swim instructor equipment covered?
Thimble does not provide equipment insurance under the General Liability insurance for swim instructors. If you would like to insure your flippers, kickboards, stopwatches, or vehicles, you can do so with a separate property or commercial auto insurance.
How do I get Swim Instructor Insurance with Thimble?
In just 60 seconds, you can sign up, give us your zip code, some details on your swim business needs, and your desired coverage length (pick from hourly, daily, or monthly policies), and you'll be good to go! Then you'll receive a quote instantly, outlining your Swim Instructor Insurance costs. Once you purchase your policy, you'll receive your Certificate of Insurance immediately. You can then access your COI from the Thimble app.
Quick-thinking insurance for fast-moving businesses.
Simple.
Fewer questions. More options. Buy a policy online, in the app, or over the phone in minutes. Get to work before the other guys even call you back.
Scalable.
Any size. Every stage. Get coverage by the job, month, or year. Choose how you pay, then upgrade when business really takes off.
Flexible.
Total Control. Seamless edits. Modify, pause, or cancel instantly, whether work slows down or hiring picks up.