Why do I need coach insurance?
As a sports coach, your job is to lead a team of players to success, teaching them the skills of the game and sharpening their core values in the process. You have the wonderful opportunity to connect with your players on an emotional level, providing an additional support system both on and off the field. You teach them to prepare for their games in the same way as their future—with diligence, discipline, and positivity.
That means preparing for upcoming challenges isn't foreign to you. In fact, it's second nature; which is why you're here. You need to protect and safeguard your career with the same principles in mind.
Enter Thimble's Coach Insurance.
The world of athletics is well acquainted with injury. As a sports coach, you do everything you can to ensure your athletes are healthy, prepared, and conditioned. But what happens when a parent learns that you were running an intense drill on the court and their child ended up tearing their MCL? While it could've been a freak accident, now they want you to pay for her injury.
Lastly, what if you take your rowdy soccer team to an away game against their biggest rivals? They lost the year prior, and now it's time for vengeance. After the game, your players decide to pull a prank on the school and spray-paint the school's famous mural. The school then sues you for property damage, being that you were responsible for controlling your athletes.
In any of these cases, having general liability insurance and professional liability insurance would help to safeguard your future as a coach and help to mitigate the possibility of financial ruin due to a freak accident.
Get Thimble's Coach Insurance and keep your business safe, on and off the court.
Quick thinking insurance for small businesses.
Quick thinking insurance for small businesses.
Quick thinking insurance for small businesses.
Quick thinking insurance for small businesses.
Quick thinking insurance for small businesses.
Quick thinking insurance for small businesses.
Quick thinking insurance for small businesses.
Quick thinking insurance for small businesses.
What does Coach Insurance cover?
Thimble's Coach General Liability and Professional Liability coverage is set up to protect you from situations like the below:

Third-party, non-employee bodily injury
You're preparing for the biggest game of the season. It's highly anticipated. You put two-a-days back into effect, working your athletes to exhaustion. During the course of training, one of your players cranks their knee during an exercise. Because you pushed the increased exercise regiment, they expect to be reimbursed for their medical bills.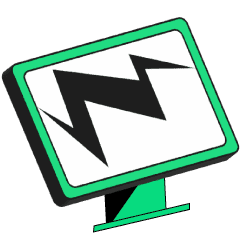 Third-party property damage
With your practice pool undergoing renovations, you and your dive team are forced to hold practice at a local, community pool. During practice, one of your divers snaps the diving board. Your diver comes away scratch-free but the community club is now charging you to replace their diving board.
Errors & omissions
In the second half of the season, something isn't working. You need to reshape the paradigm, so you switch up the program. All said and done, the season doesn't go as planned. One of your athletes isn't awarded the scholarship they had been working towards.
How much does Coach Insurance cost?
The rate for Thimble's Coach Insurance policy is tied to the inherent risks of your profession—including location, your crew size, the duration of the term, and the amount of coverage required.
We pride ourselves on our affordability.
With our pay-when-you-play structure, you only pay for insurance when you're coaching, not when you're off the clock. Be it hourly, daily, or monthly, we can cater to your schedule. Also, if you have Additional Insureds you need to add, they can join the insurance policy for free!
Safeguard your coaching profession with on-demand, monthly, and flexible Thimble insurance. Need more than one COI? No problem! Those come free of cost. Get your free Coach Insurance quote now.
Coach Insurance FAQs
How quickly can I get a Certificate of Insurance?
You can receive your Certificate of Insurance (COI) instantly. In less than 60 seconds, after you've filled in your information, you can receive a quote, click purchase, and download your COI from our online platform or mobile application.
Do you have a personal coaching session that was just booked unexpectedly? A big season ahead? Thimble Coach Insurance has got you covered. And if things fall through or a game gets rescheduled, don't worry. You can cancel your policy up to the hour before it kicks in.
Our policy is built on flexibility. Should you need to modify any Additional Insureds or generate more COIs, you can plug right into the app and take care of it.
The company/school I work for already carries Business Insurance. Do I need my own Coach Insurance policy?
As a coach, responsibility is inherent to you. You are in a position of leadership—outside of being a mentor, you're also a guardian. Thus, you can't rely upon the liability insurance coverage of your school or company to protect you. While they may have a policy that covers certain events, they protect themselves first. To keep you and your business covered at all times, it's imperative that you work with a reliable insurance company that can reduce your risk and keep you protected with a strong liability insurance plan.
Even if you understand the specifics and details of the insurance coverage, there still might be a situation that negates protection and puts you at fault. For instance, if you decide that you are going to make a last-minute decision to pivot your coaching style and end up losing a game in front of recruiters, you can be named in a negligence lawsuit.
In this scenario, you'd have to employ your own legal team, even if you weren't technically at fault. Additionally, if you work privately as a subcontractor, you are going to want professional liability and general liability insurance to protect yourself from third-party claims.
At the end of the day, there is a ton of room for mistakes and injuries in athletics. In today's litigious climate, pointing the finger is common practice. By using Thimble Coach Insurance, you could mitigate the risks arising from mishaps or mistakes.
What are the Coach Insurance policy limits?
With Thimble's Coach Insurance, you can select coverage of either $1,000,000 or $2,000,000. The difference in price between them is slight, which is why we often encourage Coaches to insure themselves for more. The policy limit, however, is dependent on the needs of your practice and the amount of risk inherent in your day-to-day.
Are workplace injuries of my staff covered?
No. If you employ assistant coaches or other staff to assist in training, workplace injuries are not covered. Thus, it would be wise to purchase a workers' compensation policy. In many states, it's required by law to have one.
Does Thimble's Coach Insurance cover damage to my equipment?
No, General Liability Insurance will only cover the equipment of a third party or client. If you have your own training equipment, we advise you to look into a commercial property policy to ensure your gear is protected.
How do I get Coach Insurance with Thimble?
It only takes one minute to purchase and receive your Thimble Coach Insurance. Enter your zip code, input the desired insurance liability coverage term, review your quote, purchase your policy, and you're done. Once you click purchase, you can download our intelligent application and have your COI on hand in 60 seconds.
Get your Coach Insurance quote now.
Quick-thinking insurance for fast-moving businesses.
Simple.
Fewer questions. More options. Buy a policy online, in the app, or over the phone in minutes. Get to work before the other guys even call you back.
Scalable.
Any size. Every stage. Get coverage by the job, month, or year. Choose how you pay, then upgrade when business really takes off.
Flexible.
Total Control. Seamless edits. Modify, pause, or cancel instantly, whether work slows down or hiring picks up.