Why do I need golf instructor insurance?
Golf Instructing is a profession that is extremely rewarding. For most golf instructors, the game is their passion. And what do they say about working in a field you love? It's not work.
Yet, despite the relatively lax nature of golf instructing, the job does not come without its own risks. That's why every Golf Instructor needs a general liability insurance and professional liability insurance policy.
Buy why, exactly?
Say a new client hires you to give them full golf lessons—basics to advanced techniques—all in one day. You quickly learn that the client is prepping to play a round of golf with one of their biggest work associates. You do your best to coach them, even extending your sessions. Unfortunately, all that extra practice caused their hands to blister, and they couldn't make it to the meeting after all. They sue you for negligence and lost potential business, stating that you should have known to end the practice earlier.
In another instance, one of your students badly shanks a ball while you were coaching them that ends up cracking a parked car window. The owner claims that you're responsible for the third-party damages, but you disagree. When the vehicle owner persists, you're forced to hire an attorney.
For these scenarios and more, there's Thimble's Golf Instructor Insurance.
People are litigious. Protecting your budding golf instruction business is the smart move. You'll need general liability coverage for third-party injury and property damage and professional liability coverage for negligence, errors, and mistakes. Let Thimble help you get the fast, affordable, and flexible coverage you need today, and make sure your business hits below par as often as your clients do.
Quick thinking insurance for small businesses.
Quick thinking insurance for small businesses.
Quick thinking insurance for small businesses.
Quick thinking insurance for small businesses.
Quick thinking insurance for small businesses.
Quick thinking insurance for small businesses.
Quick thinking insurance for small businesses.
Quick thinking insurance for small businesses.
What does Golf Instructor Insurance cover?
Thimble's Golf Instructor Insurance helps protect golf teachers from liability in situations like the following:

Third-party, non-employee bodily injury
Your client hoofs it. The ball travels far to the left only to smack a fellow golfer on the head. Though you weren't the one who hit the ball, you are still named as the responsible party in the bodily injury suit.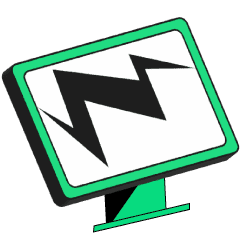 Third-party party property Damage
You deal with clubs all the time. You are careful, but a client may not always be. They accidentally snap the clubhead off a fellow club member's prized five wood. They expect you to write the check then and there.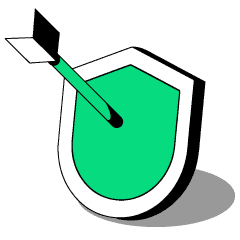 Defense Costs
A young golf student of yours accidentally whacks themself on the eye during practice. The parents aren't thrilled by the sudden black eye, and when the child doesn't fess up to what happened, the parents assume the worst. You're now being dragged through a lawsuit for which you need to hire a legal team.
Errors & Omissions
Before a practice session, you failed to ask if the client had any previous injuries they should know about. It turns out; they had just recovered from ACL surgery. On the 16th hole, the client tees off and twists their knee wrong. They have to miss out on an important business pitch the following day and lose the deal. They sue you for negligence.
How much does Golf Instructor Insurance cost?
The rate for Thimble's Golf Instructor Insurance is dependent on the specific level of risk associated with your business, as well as the coverage limit you select. It's so affordable because you only pay for the length of coverage you need, by the hour, day, or month.
Protect your golf instructor business with convenient, flexible insurance coverage from Thimble. Get your free Golf Instructor Insurance quote now.
Golf Instructor Insurance FAQs
How quickly can I get a Certificate of Insurance?
Using the Thimble mobile app, you can get a quote and purchase a policy within seconds. From there, the Certificate of Insurance will be emailed to you directly after purchase.
If you want to expand your client base by picking up extra gigs at a nearby country club, they may need proof of insurance before you can begin. For that, there's Thimble. You can get your COI immediately and secure that new income source with our fast, flexible coverage. Certificates of Insurance can be issued up to 6 months in advance and can be canceled up to 1 hour before the start of coverage risk-free.
Plus, if you need to make quick changes to your policy, you can do so right on the Thimble App. Modify the number of Additional Insureds and get as many Certificates of Insurance as you need, free of charge.
The company I work for already carries Business Insurance. Do I need my own Golf Instructor Insurance policy?
The answer is always yes.
Being that you want to sustain and grow your golf instructing business, you need your own policy. This way, you know all the details and understand how the coverage protects you specifically.
Additionally, it will help protect your business from liability. Many times your clients are going to want to see a Certificate of Insurance. By having a Golf Instructor Insurance policy, you can prove your dedication to your craft, professionalism, and that you have a safeguard in place should something going wrong.
And even if you're an instructor at a country club, chances are you have no idea what coverage your employer owns. Also, if you get singled out on a bodily injury or third-party property damage suit—and the country club is left out of the lawsuit entirely—you may not be protected.
Any golf instructor needs both general and professional liability insurance policies. Help protect your business from risk.
What are the Golf Instructor Insurance policy limits?
With Thimble's Golf Instructor Insurance, you can choose either a policy limit of $1 million or $2 million, depending on your business's needs and the level of risk associated with your golf instruction business.
Are workplace injuries of my staff covered?
They are not. General liability only provides coverage for injuries to third parties, not to those under your employ. If you find yourself needing extra help, consider workers' compensation coverage.
Does Thimble's Golf Instructor Insurance cover damage to my equipment?
It does not. For all those specialty swing gadgets, aligned club heads, and reservoir of golf balls, you may want to take out a commercial property insurance policy. With General Liability coverage provided by Thimble, you are only covered against damage to the property of a third party.
How do I get Golf Instructor Insurance with Thimble?
With Thimble, you can insure your golf instructor business in under a minute. Tell us some details about your business, including crew size, zip code, and desired coverage length . From there, we'll generate an instant quote to detail your Golf Instructor Insurance policy costs. If you purchase, you'll receive your Certificate of Insurance instantly.
Get your Golf Instructor Insurance quote now on the Thimble app.
Quick-thinking insurance for fast-moving businesses.
Simple.
Fewer questions. More options. Buy a policy online, in the app, or over the phone in minutes. Get to work before the other guys even call you back.
Scalable.
Any size. Every stage. Get coverage by the job, month, or year. Choose how you pay, then upgrade when business really takes off.
Flexible.
Total Control. Seamless edits. Modify, pause, or cancel instantly, whether work slows down or hiring picks up.