Why do I need Pilates Instructor Insurance?
As a pilates fitness instructor, you have the privilege of teaching your students mind-body practices and sharing the importance of balance, core strength, body awareness, and concentration. You empower them to take charge of their lives. But because it's such a physical activity, it has inherent risks to both you and your trainees.
Pilates requires confidence and self assurance. However, it's hard to challenge yourself and your pupils when you're worried about legal liability and the possibility of a lawsuit.
That's why you need Thimble's Pilates Instructor Insurance.
For a pilates instructor, just one injury a student incurs could lead to a costly bodily injury claim. But, with pilates liability insurance, you could be protected from paying for damages or hiring a legal team to defend you.
A pulled muscle, a twisted ankle, a tweaked back, a slip and fall—the possible injuries are seemingly limitless. Each one represents a potential liability or negligence claim that could harm your small business.
Without general liability insurance and professional liability insurance, it wouldn't be worth the risk. General liability insurance protects your business from third-party claims of bodily injury, personal and advertising injury, or property damage. Professional liability insurance shields you from claims of negligence.
Quick thinking insurance for small businesses.
Quick thinking insurance for small businesses.
Quick thinking insurance for small businesses.
Quick thinking insurance for small businesses.
Quick thinking insurance for small businesses.
Quick thinking insurance for small businesses.
Quick thinking insurance for small businesses.
Quick thinking insurance for small businesses.
What does Pilates Instructor Insurance cover?
Thimble's Pilates Instructor Insurance is designed to protect you in a situation likes the following:

Third-party, non-employee bodily injury
Your students have to perform hundreds of rigorous physical movements. Should a student hurt themselves in class, you could be liable for their bodily injury damages.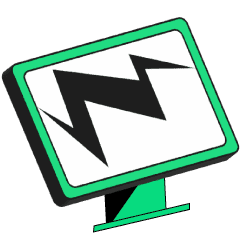 Third-party property damage
You rent a studio filled with expensive equipment. Should one of your students accidentally break a workout machine, the studio's owner could hold you responsible for the third-party property damage. When giving private classes in a client's home, should you damage their property on accident, this could also result in a third-party property damage claim.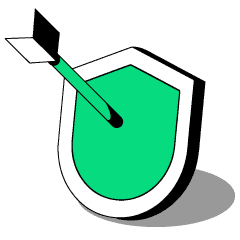 Defense costs
Even if you're cautious and instruct your students how to be safe, someone could still get hurt. Should that happen, they might take you to court, claiming you're responsible for their injuries. If a lawsuit is filed, you'd be liable for all of the legal costs of defending yourself.
Errors & omissions
Your train students how to be pilates teachers themselves. If you train one and they fail to get their instructor's license, they could claim you were professionally negligent and responsible for their financial loss.
How much does pilates instructor insurance cost?
Pilates instructor liability insurance via Thimble is calculated by four factors that determine your risk. These are your crew size, coverage length, location, and coverage limit.
With Thimble, you can have a short-term insurance plan that offers game changing flexibility (that would wow even your advanced classes). It lets you pay when you're working and save when you're not. Policies go by the hour, day, or month. You can add Additional Insureds or request as many Certificates of Insurance (COIs) as you want for free.
Protect your pilates business in under 60 seconds with affordable, on-demand pilates teacher insurance. Get your free pilates instructor insurance quote now.
Pilates Instructor Insurance FAQs
How quickly can I get a Certificate of Insurance?
Did you get called in for a last minute gig? No problem. You can get your Certificate of Insurance (COI) and as many copies as you need, the moment you need it. With Thimble, it's instant. Once you purchase a policy, your COI will be available in your email inbox and on the Thimble app.
Do you ever get asked to fill in for another instructor, or have guest appearances at another pilates studio? If so, many gyms will ask substitute instructors to show proof of insurance. Fortunately, with Thimble's mobile app, you can purchase a policy and have a COI on hand in under a minute.
Want to lengthen the policy? You can do that.
Need to add an Additional Insured? That's free.
Was the class called off? Thimble allows you to cancel your policy penalty-free up to an hour before the policy starts.
The studio I work for already carries business insurance. Do I need my own pilates instructor insurance policy?
As a small business owner, you want to make sure that you're protected from liability exposure. That means having an insurance policy that works on your terms. When you work for a studio, their business insurance might only cover some liability. Or, it might not cover you at all. It's simply not worth the risk.
Having a Pilates Instructor Insurance policy is a healthy decision for your business. With your own policy, you can have peace of mind knowing that you're protected from the liability inherent with your line of work.
Put simply, every pilates instructor will benefit from a general liability and professional liability insurance policy. It's a physical activity. Things happen. By ensuring you're protected from risk, you can grow your business without worry.
What are the Pilates Instructor Insurance policy limits?
Thimble's Pilates Instructors Insurance policy comes with two different policy limits: $1,000,000 or $2,000,000. Depending on the risk you want to protect against, you can opt in for the higher or lower limit.
Are workplace injuries of my staff covered?
No. Workplace injuries that occur to your staff are not covered. A general liability insurance policy only covers injured third parties. So, if you hire other instructors to work for you, then you should consider getting workers' compensation coverage, which covers them from accidental injuries.
Does Thimble's Pilates Instructor Insurance cover damage to my equipment?
Also no. It only applies to third-party property damage. If you're concerned about your pilates machines or studio, you should consider a commercial property insurance policy.
How do I get Pilates Instructor Insurance with Thimble?
At Thimble, you can go from no coverage to protected against liability in 60 seconds. Download the Thimble app or click on "Get a Quote," provide a few quick details about your business, enter your ZIP code, desired coverage length (hourly, monthly, daily policies available), and we'll generate an instant quote. From there, you can click to purchase and you'll have an COI instantly.
Quick-thinking insurance for fast-moving businesses.
Simple.
Fewer questions. More options. Buy a policy online, in the app, or over the phone in minutes. Get to work before the other guys even call you back.
Scalable.
Any size. Every stage. Get coverage by the job, month, or year. Choose how you pay, then upgrade when business really takes off.
Flexible.
Total Control. Seamless edits. Modify, pause, or cancel instantly, whether work slows down or hiring picks up.