Concert Insurance, Simplified.
A great concert can make you feel alive. The bass beats with your heart. People sing together in harmony (or not) at the top of their lungs. You share stories about life and how music has influenced it. Every concert is an experience of its own.
But concerts aren't always roses and rainbows. Things can go wrong, but Thimble's Concert Insurance can protect the organizer from the financial consequences if the event hits a bad note.
Concerts can be big or small, but all shows come with some level of risk where people can get hurt or property can be damaged. Make sure you are protected with the right type of Concert Insurance.
What is Concert Insurance?
Concert insurance is a type of special event insurance that protects you, the event organizer, from third-party claims of bodily injury or property damage. Claims may come from the venue owner or concert-goers should an accident happen. This insurance does not replace the coverage that the band should have should they be sued for accidental injury or damage to others. It protects you from the financial consequences of claims for injury and property damage to third parties that occur during set-up, breakdown, or the actual concert.
When something does go wrong, your Concert Insurance can pay for the damages on your behalf, helping you remain in the black on the event. Because you're dealing with the public, it's best to have a policy with enough coverage for the most common liability claims, such as slip-and-fall accidents.
What does Concert Insurance cover?
It might sound like the crystal-clear bass can shatter glass. If something actually shatters and hurts a guest at your music event, you want to be protected. Concert liability insurance provides investigation and defense for claims and pays for a variety of claims that can happen during your event.

These claims coverages may include:
Non-employee, third party bodily injury
A light becomes loose on the rigging and eventually falls on top of a guest who is taken to the emergency room to be examined for a concussion. You could be liable for their bodily injury.
Third-party property damage
An employee is rushing to move gear on a heavy dolly. As he navigates the cars in the back lot, he loses control of the dolly and damages the venue's property. You could be on the hook for the property damage.
Liquor liability
People often want to enjoy music with their favorite beverage. Should someone have a little too much and injure themselves or another person as a result, you could be held liable. If you're selling drinks, you'll want to include liquor liability in your event insurance policy.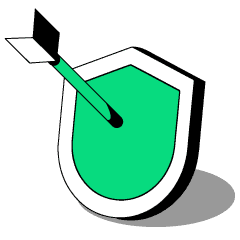 Defense and investigation of claims
Sometimes fraudulent claims are made against concert promoters. If this happens to you, event insurance for concerts can provide the claim investigation and legal defense of claims.
Quick thinking insurance for small businesses.
Quick thinking insurance for small businesses.
Quick thinking insurance for small businesses.
Quick thinking insurance for small businesses.
Quick thinking insurance for small businesses.
Quick thinking insurance for small businesses.
Quick thinking insurance for small businesses.
Quick thinking insurance for small businesses.
How much does Concert Insurance cost?
Thimble's Concert Insurance is short-term coverage that will run you anywhere from $150 to $350 without liquor liability. Liquor liability will increase the cost, as will having more attendees, the venue's location, the concert's length, and how hazardous the show is.
Here is a sample range of prices of Concert Insurance without liquor liability coverage for the sale of alcoholic beverages:
| Size | Number of Attendees | Premium Range |
| --- | --- | --- |
| Small | 1 - 50 | $150 - $159 |
| Medium | 200 - 300 | $228 - $243 |
| Large | 750 - 1,000 | $307 - $342 |
| | | |
Who needs Concert Insurance?
If you are a concert organizer or promoter, you will want to get Concert Insurance that is specific to the event. Having a company general liability insurance policy will likely not be enough to protect you from incidents that occur during the concert.
More than likely, any venue that you rent space from will require valid Concert Insurance from the first day of the event set-up through the last minutes of breakdown. Most venues will require a policy with at least $1 million in general liability coverage. Depending on the venue and size of the event, you may be required to get more.
No one wants to think about what can go wrong, but there are many opportunities for disaster. These include an amp falling off the stage and striking a concert-goer or someone falling and getting hurt when the lead singer comes out and they slip while excitedly rushing the stage.
The right Concert Insurance can protect you if any of these incidents (and more) happen during your concert.
Singing the praises of Concert Insurance
Don't "sing me a river" when it comes to your concert and a claim. It's easy to get Thimble Concert Insurance that:
Protects you from the financial consequences of claims that someone got hurt at your event
Pays for damages to third-party property that are deemed your responsibility
Can cover events lasting from one to 14 days
Concert Insurance FAQs
What if I only need one-day Concert Insurance?
Thimble's special event insurance is designed for short-term needs. Our policies will cover your event for one day to five days. That includes set-up and breakdown time. Cancel your policy anytime before the event to get a refund.
Do I need Concert Insurance if my venue has commercial liability insurance?
You will need to have your own event insurance policy for concerts even though the venue has its own commercial liability insurance. In fact, most venues will require you to furnish a Certificate of Insurance (COI) that demonstrates you have insurance for the event.
Do I need Concert Insurance if my event is held at a private home?
Liability exists even if you aren't at a big venue, and you'll want to have protection for your event. Check with your homeowners insurance provider to see what endorsement can be added to the policy or get specialized event insurance to make sure you are protected for your big day.
What are Thimble's Concert Insurance policy limits?
Our liability limits start at $1 million per occurrence with a $1 million aggregate. You can increase the liability limits to $2 million with a $2 million aggregate if you choose. The limit for damage to premises rented to you is $100,000.
Does Concert Insurance via Thimble cover event cancellation?
No. Our policies do not cover event cancellation. However, your event insurance policy is fully refundable as long as it is canceled before the event start date/time.
Quick-thinking insurance for fast-moving businesses.
Simple.
Fewer questions. More options. Buy a policy online, in the app, or over the phone in minutes. Get to work before the other guys even call you back.
Scalable.
Any size. Every stage. Get coverage by the job, month, or year. Choose how you pay, then upgrade when business really takes off.
Flexible.
Total Control. Seamless edits. Modify, pause, or cancel instantly, whether work slows down or hiring picks up.