Why do I need dog walker insurance?
We'll sum it up in one phrase: for peace of mind. Dog walking is a booming business right now, and it comes with plenty of perks. As a dog walker, you can enjoy a flexible schedule, and you get to work with some of the most lovable clients.
As lovable as dogs are, they're unpredictable. Accidents do happen. Sometimes, those accidents can cause serious financial or legal harm.
You may lose control of the dog while out on a walk, and they bite or hurt a person. The dog may get hit by a car and die. They can become sick under your care and require medical treatment. Even if no one gets hurt, a dog can break free and run into a neighbor's yard, tearing up their very expensive landscaping.
Accidents can happen even when you're not on a walk. You may knock over a treasured antique in your client's home, or the dog may soil a very expensive rug. You may get in a car accident on the way to the vet's office or the dog park. You could lose your client's keys, and now they want you to pay the cost of locksmith services.
Dog walking business insurance is made to protect you when accidents like these occur. Both the dog owners and injured third parties can sue you. When you have general liability insurance, you're protected from bearing the full costs of bodily injury and property damage related to these claims, as well as the legal costs of defending yourself against them. With professional liability coverage, you're also protected from claims that it was your professional negligence, error, or mistake that caused the incidents in the first place. A robust business insurance policy for dog walkers should include both general liability and professional liability coverage. That's the only way to know your business is protected.
Quick thinking insurance for small businesses.
Quick thinking insurance for small businesses.
Quick thinking insurance for small businesses.
Quick thinking insurance for small businesses.
Quick thinking insurance for small businesses.
Quick thinking insurance for small businesses.
Quick thinking insurance for small businesses.
Quick thinking insurance for small businesses.
What does Dog Walking Insurance cover?
Thimble's General Liability and Professional Liability insurance for dog walkers helps protect you from claims of bodily injury, property damage, or professional negligence, such as:

Third-party, non-employee bodily injury
While out walking your client's dog, a person approaches and tries to pet the dog, even after you ask them not to. The person gets too close and the dog bites their leg, causing a nasty gash that requires stitches.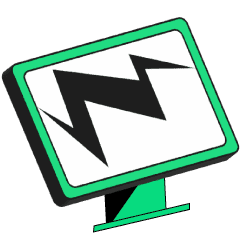 Third-party property damage
When you return back to your client's home from walking their dog, the dog gets excited and runs around the living room, accidentally bumping into their glass coffee table and knocking over expensive china. The client requests reimbursement.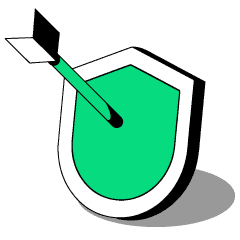 Legal defense
The client has another dog walker besides yourself. During one of their walks, the other dog walker yanked too hard on the leash, resulting in a sprained neck for the dog. The client isn't sure whether you or the other dog walker is responsible, so they're suing you both. Now you need to hire a lawyer to defend yourself.
Errors & omissions
Also known as professional liability insurance, this type of coverage protects you from claims of negligence and errors related to your professional dog walking services.
How much does Dog Walking Insurance cost?
The cost of your Dog Walking Insurance Policy depends on a few factors. Things like your zip code, your coverage limit, the size of your team, and the length of your coverage all play a factor in determining the risk that comes with insuring your dog walking business.
With Thimble, you don't have to commit to long, expensive policies, though. You can access flexible dog walking insurance through the Thimble app and customize your coverage down to the month, day, or hour. Plus, if you need to add Additional Insureds, you can tack them on to your coverage with Thimble at no extra cost.
To get an accurate idea of how much dog walking insurance would cost you and your business, get a quote from Thimble.
Dog Walker Insurance FAQs
What types of activities are covered under the Dog Walker Insurance policy?
Dogs are unpredictable. That's part of their charm. As a dog walker, though, it can get you into serious trouble.
Dog walking insurance provides liability coverage for incidents that result in property damage or bodily injury and occur during the course of your work. This may involve veterinary expenses if the dog gets injured or hurt during one of your walks, as well as medical treatment for humans who may be bitten by the dog. Beyond the bodily injury or property damage itself, Thimble's dog walking insurance also protects you from claims that the incident occurred as a result of your professional neglect or mistake.
Examples of the types of incidents covered by a dog walking insurance policy include:
Dog bites
Veterinary expenses
Medical treatment for injured humans
Injuries or death of a dog under your care
Injuries or deaths of other animals caused by a dog in your care
Property damage caused by you
Landscaping damage caused by the dog
Furniture or floor stains caused by the dog
Other property damage by the dog (stains, chewing, etc.)
Loss of a dog in your care
Lost keys and locksmith services
I am also a pet sitter and have pet sitting insurance, do I also need dog walking insurance?
You do not! These activities both fall under our Pet Services category.
How quickly can I get a Certificate of Insurance?
Instantly. With Thimble, you receive your certificate of liability insurance in your email inbox immediately after purchasing your policy.
If you need to make changes to your policy, such as adding or modifying Additional Insureds, or extending your policy, you can do so at any time through the Thimble App.
I work for a dog walking company. Do I need my own insurance too?
If you work for a pet care company, they likely carry their own insurance. However, they may not share the details of that insurance coverage with you, and you may not be informed if they change that coverage.
The best way to protect yourself is with your own independent dog walker insurance policy. This way, you know your exact coverage limits, and you always know when you're covered, and how.
It's also important to remember that your company's coverage only applies to time when you are "on the clock" working for them. If you walk dogs on the side or accept payment directly from clients, their insurance won't cover you. Only your own insurance policy will.
What are the Dog Walking Insurance policy limits?
Thimble offers dog walking policy limits of $1 million or $2 million. You can select the appropriate one based on the needs of your dog walking business and the level of risk you would like to be insured against.
Is my dog walking equipment covered?
Thimble does not provide equipment insurance under the general liability insurance for dog walkers. If you would like to insure your leashes, collars, or vehicles, you can do so with a separate property or commercial auto insurance.
Quick-thinking insurance for fast-moving businesses.
Simple.
Fewer questions. More options. Buy a policy online, in the app, or over the phone in minutes. Get to work before the other guys even call you back.
Scalable.
Any size. Every stage. Get coverage by the job, month, or year. Choose how you pay, then upgrade when business really takes off.
Flexible.
Total Control. Seamless edits. Modify, pause, or cancel instantly, whether work slows down or hiring picks up.