Why do I need dog trainer insurance?
As a dog trainer, you help clients manage their lovable doggos so they don't soil the rug or chew through the special-edition Star Wars Episode IV DVD. To your clients, you're like a dog-Yoda.
Sometimes, however, your training doesn't go as planned, or an accident happens. When it comes to their furry friends, clients can get flustered and quickly turn litigious, so getting the right insurance for your dog training business is absolutely vital. With the right insurance policy, all professional dog owners can have peace of mind while on the job.
Anything can happen when dog training. Let's say you're training a pesky dog with a heart of gold but a fear of birds (and everything else, for that matter). One day during an obedience training session, the dog sees a few crows outside and goes into a frenzy. In his effort to hide, he accidentally knocks over your client's bar cart, including a collection of expensive whiskeys. Unfortunately, you would be the one sued for property damage, even if it's not your pet.
That's where dog trainer Insurance comes in handy. General liability insurance could help protect you from any third-party claims of property damage or bodily harm that occur during a training session. Professional Liability Insurance for dog trainers could further cover claims of negligence, mistakes, or errors related to your dog training services.
Help yourself help dogs and their owners by getting Dog Trainer Insurance from Thimble. With Thimble, you can teach dogs to sit, stand, and high-five while mitigating your own risks of having to sit, stand, and incur high legal fees in a courtroom. Thimble is a dog trainer's best friend.
Quick thinking insurance for small businesses.
Quick thinking insurance for small businesses.
Quick thinking insurance for small businesses.
Quick thinking insurance for small businesses.
Quick thinking insurance for small businesses.
Quick thinking insurance for small businesses.
Quick thinking insurance for small businesses.
Quick thinking insurance for small businesses.
What does Dog Trainer Insurance cover?
Dog Trainer Insurance from Thimble could protect you from unfortunate situations, such as the following:

Third-party, non-employee bodily injury
When teaching your client how to make their dog sit, a squirrel runs by and the dog lurches after it. Unfortunately, the client wasn't paying attention and tweaked their shoulder in the process. They blame you for that injury, claiming that you didn't teach them proper squirrel-chasing protocol.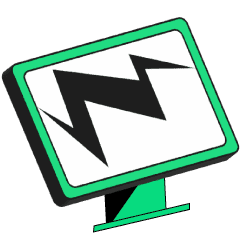 Third-party property damage
You're teaching a dog how to play fetch inside the house and you accidentally throw the ball too hard. The dog, in all its excitement, leaps through the wall, leaving a giant hole. The client then sues you for the cost of fixing their wall.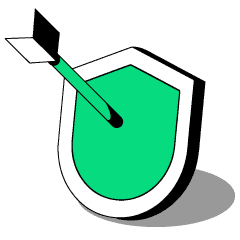 Defense costs
A dog that you've been training for 6 months bites a neighborhood kid. Despite not being involved in the actual incident, the pet owners sue you because you were supposed to have trained this behavior out of the dog. Now, you need to hire legal defense.
Errors & omissions
You're training a client's dog not to bark at people. After a session, that dog barks at the client's boss who is terrified of dogs. Eventually, the dog goes as far as to bite him. Though he's unharmed, your client sues you anyway, claiming your work in training the dog was incomplete or unsatisfactory.
How much does Dog Trainer Insurance cost?
The cost for Thimble's Dog Trainer Insurance policy depends on a few factors. Policy rates are based on the risk associated with your business, your location, crew size, and any coverage limits that you choose.
Thimble makes Dog Trainer Insurance affordable because you get to choose your length of coverage, whether it's by the hour, day, week, or month.
You can also add as many Additional Insureds as you want and get all the Certificates of Insurance you need for free. Never pay for insurance you don't need again.
With flexible, on-demand or monthly insurance coverage from Thimble, you could help protect your dog training business from a cat-astrophe (get it?). Get your free Dog Trainer Insurance quote now.
Dog Trainer Insurance FAQs
How quickly can I get a Certificate of Insurance?
You can get an insurance quote and a Certificate of Insurance (COIs) instantly. Not only that, but you can get as many COIs as you want for free!
If you have a big day of dog training ahead and need to get your policy fast, all you need is 60 seconds. Get a quote, purchase instantly, access your COIs and add any Additional Insureds for free from the Thimble app.
Sudden emergency? Realize you're allergic to dogs? Find a passion for cat training instead? No problem. Cancel your policy risk-free up to 1 hour before your coverage starts. Insurance is that easy when you choose Thimble. So, what are you waiting for? All you need to do is sign up, get your quote, purchase a policy, and request the COI.
The company I work for already carries Business Insurance. Do I need my own Dog Trainer Insurance policy?
If you work for a dog training company, you might not be fully covered by their umbrella policy. For example, if a client considers you individually responsible for damages—not the company—you might be left to fend for yourself. Or, in the case where an accident occurred involving both third-party property damage and bodily injury, your company might cover one but not the other. Now you're left footing the bill of an expensive legal team.
Additionally, if you train dogs on the side, any lawsuits incurred from those services are on you to cover, even if you work for a company most of the time.
In essence, Thimble General Liability and Professional Liability Insurance could help protect your career and your finances should any mishaps occur.
What are the Dog Trainer Insurance policy limits?
We offer Thimble Dog Trainer Insurance at policy limits of $1 million and $2 million. The latter policy doesn't cost that much more, but it doubles your coverage in the event of an incident.
Are workplace injuries of my staff covered?
No. Thimble's Dog Trainer Insurance can only cover injuries sustained by third parties, not by staff or subcontractors. Let's say you hire a buddy to help you walk a dog's well-behaved sibling while you train their feisty little brother. As it turns out, both dogs are equally naughty and your buddy gets hurt. Your new hire's injuries are not covered by this policy. For that, you may want to purchase a workers' compensation policy.
Does Thimble's Dog Trainer Insurance cover damage to my equipment?
No. If you fray any leashes or break some whistles from over-blowing, you cannot use your policy to cover those costs. General liability insurance only covers damage to a client's or third-party's property. To protect your stuff, consider investing in auto or commercial property insurance.
How do I get Dog Trainer Insurance with Thimble?
Do you have 60 seconds? Then just input your zip code, your desired coverage length, and a bit more information about your dog training services into the Thimble app and you'll get a quote instantly. Once you click to purchase, you'll be able to download your Certificate of Insurance and access it from the Thimble app.
Quick-thinking insurance for fast-moving businesses.
Simple.
Fewer questions. More options. Buy a policy online, in the app, or over the phone in minutes. Get to work before the other guys even call you back.
Scalable.
Any size. Every stage. Get coverage by the job, month, or year. Choose how you pay, then upgrade when business really takes off.
Flexible.
Total Control. Seamless edits. Modify, pause, or cancel instantly, whether work slows down or hiring picks up.