Why do I need Snow Plowing Insurance?
For people living in chilly places, one bad storm can transform a winter paradise into an ice-cold tundra,and if you own a snow removal business, the work can quickly… pile up. Unfortunately, though, mistakes can happen, and clients aren't always happy. That's why you need a general liability insurance policy from Thimble.
For a snow removal business, it is imperative that you keep your company protected by working with a reliable insurance company. Professional snow removal involves all sorts of chemical ice melting products which, when misplaced or used improperly, can cause property damage or bodily harm to others in residential areas. Snow placed incorrectly against a property can result in frozen pipes and possibly even create cracks in a home's foundation. Any property damage or third-party injury during the service period—or as a result of the service—can lead to sky-high lawsuits that hit harder than falling on ice.
Being the snowplow professional that you are, you know the value of being warm, bundled up, and protected against the elements. Landscaper Insurance from Thimble with an additional snow/ice removal add-on can help cover any defense costs, third-party bodily injury and property damage incurred as a result of your services.
With Thimble Snow Plowing Insurance, all snow removal contractors can feel confident to start chipping away at the work.
Quick thinking insurance for small businesses.
Quick thinking insurance for small businesses.
Quick thinking insurance for small businesses.
Quick thinking insurance for small businesses.
Quick thinking insurance for small businesses.
Quick thinking insurance for small businesses.
Quick thinking insurance for small businesses.
Quick thinking insurance for small businesses.
What does Snow Plowing Insurance cover?
Snow Plowing Insurance arranged by Thimble provides general liability coverage to cover landscapers, including snow removers, from liability in situations like:

Third-party, non-employee bodily injury
When plowing a busy street, you don't see a passerby trudging through the snow. On accident, the end of your snow plow clips their ankle, causing a non-threatening cut that ends up needing a couple stitches. This person then expects you to pay for their medical bills.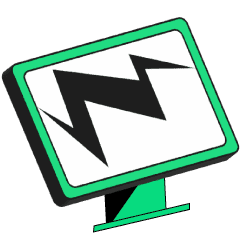 Third-party property damage
You've been hired by a culdesac to keep the entire street clear of snow. On your weekly visit, one of the neighbors is throwing a party. The extra cars parked on the street make it hard to maneuver. Your truck scrapes the side of a brand new minivan, and you're expected to pay the damages.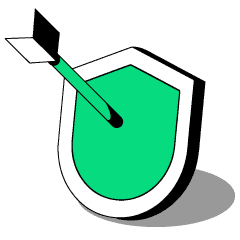 Defense costs
While blowing some snow out from a doorway, your client opens the door and gets hit with a blast of air, causing them to fall backwards and sprain their ankle. They decide to sue you for negligence, rather than taking the blame for opening the door. You're now forced to hire your own representation.
How much does Snow Plowing Insurance cost?
Snow removal insurance is priced based on your zip code, the size of your team, your desired coverage limit, and time. Depending on the snowplow job, policy prices may differ, which is why getting a quote is so helpful. Lucky for you, getting a quote on Thimble is free. On top of that, once you purchase a policy, adding more Insureds is free, too. With Thimble, you can decide when you want to pay for insurance, be it by the hour, by day, or by month—you've got total control.
Want flexible, monthly or on-demand insurance coverage? Get your free Snow Plowing Insurance quote now—with Thimble.
Snow Plowing Insurance FAQs
How quickly can I get a Certificate of Insurance?
With Thimble's General Liability Insurance for snow plowing, you can receive your Certificate of Insurance (COI) instantly. What's that? You want more than one? Take as many as you need. That's right—you can get as many COIs and insurance quotes as you want—and all for free!
Printer not working? No worries. Download them all on the Thimble mobile app and access them whenever you want.
The entire process of receiving an insurance quote and purchasing a policy with Thimble takes 60 seconds.
The company I work for already carries Business Insurance. Do I need my own Snow Plowing Insurance policy?
Even if the business you work for has insurance, it may not cover you in the case of a lawsuit or damage claims. That's why you need Thimble Snow Plowing Insurance.
It's on you to protect yourself in case of any accident or property damage, so be sure to get a quote on Thimble to see what insurance coverage is right for you. Should a lawsuit ever be filed against the company—where you are named individually—having your own general liability policy in place could help protect you against the costs associated with hiring representation.
What are the Snow Plowing Insurance policy limits?
With Thimble's Snow Plowing Insurance, you can decide between a policy limit of $1 million and $2 million, depending on the level of risk you want to be protected against. If you opt for the $2 million policy, you're covered for twice as much risk for a small difference in price.
Are workplace injuries of my staff covered?
No, they are not. General liability insurance can only cover injuries and medical bills incurred by clients and third parties, not your employees. If you are considering hiring fellow snow removers for your business and want them covered, you should definitely seek out your own workers' compensation policy.
Does Thimble's Snow Plowing Insurance cover damage to my equipment?
Also no. General liability insurance only covers damage to property owned by your client or a third party. In the case of Thimble's Snow Plowing Insurance, it only covers work done on single-story residential homes. You may want to get a commercial property or auto insurance policy if you wish to cover your snow blower, car, or snow melting solutions.
How do I get Snow Plowing Insurance with Thimble?
If you have a minute, then you have time to get snow removal insurance with Thimble. Just sign up, get a quote, purchase a policy, and voila. All we need to know is your zip code, your desired coverage length, and some details about your snow plowing service. You will then have instant access to your COIs, anytime, anywhere, with the Thimble app.
Quick-thinking insurance for fast-moving businesses.
Simple.
Fewer questions. More options. Buy a policy online, in the app, or over the phone in minutes. Get to work before the other guys even call you back.
Scalable.
Any size. Every stage. Get coverage by the job, month, or year. Choose how you pay, then upgrade when business really takes off.
Flexible.
Total Control. Seamless edits. Modify, pause, or cancel instantly, whether work slows down or hiring picks up.