Why do I need Tree Service Insurance?
Whenever you rev up your chainsaw or haul heavy branches, you do a safety check. Similarly, you need to protect your business from the risks of running your tree service with Tree Service Insurance — whether you're trimming branches or simply planting baby saplings.
With all of the physical labor and falling debris involved in tree services, you may cause injury to a client, or damage a client's property, and be responsible for the expense. Moreover, many clients will likely require you to come to the table with an active Tree Services Insurance policy—and a Certificate of Insurance to prove it.
Through Thimble, you can access a robust Tree Service Insurance policy in minutes. Here's how we can help your tree service business grow.
Quick Thinking Insurance
Quick Thinking Insurance
Quick Thinking Insurance
Quick Thinking Insurance
Quick Thinking Insurance
Quick Thinking Insurance
Quick Thinking Insurance
Quick Thinking Insurance
Quick Thinking Insurance
Quick Thinking Insurance
What does Tree Service Insurance cover?
Tree Service Insurance includes general liability coverage, which financially protects you against claims of third-party bodily injury and property damage in situations like the following:

Third-party, non-employee bodily injury
If a client trips over your pile of tools and injures their hand, your Tree Service Insurance covers the medical costs associated with their injuries and rehabilitation.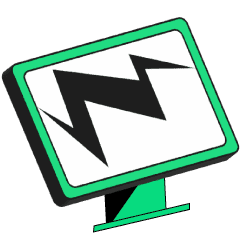 Third-party property damage
You're removing a large branch near a client's window and it finally detaches—only to fly through your clients' window. Because your Tree Service Insurance covers third-party property damage, you'll be able to cover the costs of replacing your client's damaged window.
Personal and advertising injury
You think of a clever tree pun for your business's advertising materials. Wood you believe that your competitor is now suing you for infringing on their trademark? General liability insurance can arrange your legal defense.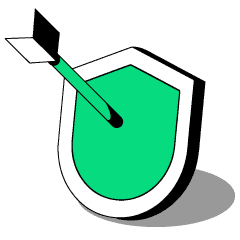 Investigation and legal defense of claims
Perhaps a client claims that a tree trimming job you performed caused the tree to be more vulnerable to high-speed winds and, in turn, the tree you worked on fell on your client's car. Even if a client's claim is frivolous, you still need to hire a lawyer, and going to court can be costly. With Tree Service Insurance, the investigation and legal defense of claims brought against you and your business are arranged for you — even if the claims are baseless, false, fraudulent or frivolous.
Business Equipment Protection
Available on monthly Tree Service Insurance policies, Business Equipment Protection insures the equipment you own and use for work. If your chainsaw is damaged while on a job, this can help cover the expense of its repair or replacement (and it starts at only $23 per month).
How much does Tree Service Insurance cost?
With Thimble, you can purchase policies by the job, month, or year, so you'll only pay for the time you're working. Ground-level Tree Service Insurance costs $8.39 per hour on average, and above-ground Tree Service Insurance (excluding tree removal) costs about $21.22 per hour on average. Don't miss the forest for the trees — insurance is a crucial expense that can keep your business resilient when you're involved in a claim.
Tree Service Insurance FAQs
Do I need Tree Service Insurance if my clients have homeowner's insurance?
Yes, you should still opt for general liability coverage even if your client has homeowner's insurance. These policies cover very different things: your client's homeowner's insurance protects them from risks associated with fire, theft, and other events that may cause damage to their home. It can also respond to accidents resulting in bodily injury that occur on the client's property (if they are found to be at fault). For example, if you are injured on your client's property, their homeowner's insurance may cover the costs associated with your injury.
Landscaping liability insurance, on the other hand, protects your business in case an accident that occurs while you are working causes damage to a third party. For example, if your lawnmower throws a rock that breaks a window in your client's home, your general liability insurance will cover the repair costs.
How quickly can I get a Certificate of Insurance?
With Thimble, you can access a Certificate of Insurance (COI) right away. Whether you've just purchased your business insurance, or you purchased it a year ago, you can pull up your COI within the Thimble app or online. Your Certificate of Insurance provides proof of a valid, active insurance policy that you can show to potential clients, and it can help you easily confirm the details of your policy.
Tree Service Insurance helps your business take root
Spruce up your business finances with affordable coverage from Thimble.
All you need to do is click "Get a Quote" here or on the Thimble app, and provide a few simple details such as your industry, zip code, and desired coverage period. You can click to purchase as soon as you get your quote. Now, make like a tree and a quote in minutes, so you can spend more time growing your business.
Quick-thinking insurance for fast-moving businesses.
Simple.
Less questions. More options. Buy a policy online, in the app, or over the phone in minutes. Get to work before the other guys even call you back.
Scalable.
Any size. Every stage. Get coverage by the job, month, or year. Choose how you pay, then upgrade when business really takes off.
Flexible.
No hidden fees. No hard feelings. Modify, pause, or cancel instantly, whether work slows down or hiring picks up.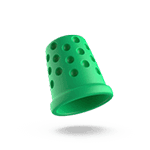 Get covered in minutes.
(Then get to work!)