Tanning Salon Insurance
Get a policy in minutes
Get a quote
4.7/5 stars from 638 reviews on Trustpilot
Backed by the best
Why do you need Tanning Salon Insurance?
Clients breeze into your tanning salon looking to achieve that perfect summer glow, even in the middle of winter. But, as a salon owner, helping your customers get bronzed and beautiful comes with certain risks that could leave you burned.
What would happen if a customer got a second-degree burn in one of your tanning beds, or had a bad reaction to a new spray tan formula? You could get sued and be held liable for their medical bills. If they have to miss work while they recover, they could even sue your business for lost wages. The good news is, Tanning Salon Insurance can provide financial protection for your salon in the event of an accident.
What does Tanning Salon Insurance cover?
Tanning Salon Insurance is a Business Owners Policy (BOP) that combines general liability insurance and commercial property insurance. It helps tanning salon owners protect their business from the financial impact of common risks they face while operating their salon. That way, your business can run as flawlessly as a head-to-toe airbrush glow.
The best Tanning Salon Insurance includes multiple coverages:
General liability insurance: Offers financial protection in the event of a third-party bodily injury or property damage claim, or a claim of personal or advertising injury. For example, if a client trips over a loose tanning bed cord and twists their ankle, Tanning Salon Insurance can cover their medical expenses. Or if your technician spills tanning oil on a client's clothing and ruins it, your insurance can cover the expense of replacing it. It can also provide the investigation and legal defense for claims made under the policy.
Commercial property insurance: Covers your business property and items from accidental loss or damage. If you own the building your salon operates from, you can cover the building structure from perils such as fire or vandalism. Whether you rent, own, or lease, you can also get business contents coverage, which covers theft and damage of business property inside your salon or within 100 feet of the building. So, for instance, if a customer takes off with a spray tanning machine, business personal insurance can pay to replace it.
Business interruption insurance: Provides coverage for lost income if your tanning salon is forced to temporarily close following direct physical loss or building damage. For example, if a hailstorm-induced leak caused mold to form inside the salon, Tanning Salon Insurance would cover your income and other essential expenses until you're able to safely fire up those tanning beds again. After all, it should be sunny all year round at your salon.
Just like you can customize the perfect shade of bronze, you can add the following optional coverage to your Thimble Tanning Salon Insurance for personalized protection:
Equipment breakdown insurance: If your business equipment malfunctions, equipment breakdown insurance can cover the costs to repair or replace it. So, if a power surge damages your brand new stand-up tanning booth, Tanning Salon Insurance can pay to get it fixed or replace it if needed.
Hired and non-owned auto insurance: If you drive to see clients, you might need hired and non-owned auto insurance for your tan van, which covers vehicles that aren't owned by your business. Let's say you rent a cargo van to haul your tanning equipment to a bachelorette party. If you get into an accident, this policy can provide financial protection if your business is sued.
Who needs Tanning Salon Insurance?
Having a sun-kissed glow can make you feel like a million bucks. So does knowing that you're protected with Tanning Salon Insurance.
If you own a small-to-medium-sized tanning salon with a physical location and essential business property, you need Tanning Salon Insurance. Life a good SPF, having tanning salon liability insurance plus commercial property insurance will protect you, your salon, and your business property from common risks you face every day.
Tanning Salon Insurance is also a good solution for business owners who want the convenience and savings gained by bundling their policies. With the money you save, you could stock a new line of self-tanning lotions or buy some faux palm trees to recreate the vacation vibe that your clients are after.
How much does Tanning Salon Insurance cost?
The cost of your Tanning Salon Insurance is based on a few different factors, most notably where your business is located. Whether you're the go-to salon on Maui or the best airbrusher in Upstate New York, your rate will also depend on a few other criteria, including:
Building construction type
Fire resistance
Proximity to a fire station
Use and occupancy of the building
Stay golden with the best Tanning Salon Insurance
Getting Tanning Salon Insurance from Thimble is quick and easy. Trust us — it takes way less time than finding beach parking on a hot summer weekend. Simply click "get a quote" online or on the Thimble mobile app. You'll answer a few questions, see your quote, and purchase a policy within minutes, so you can get back to airbrushing perfect tans in no time.
Tanning Salon Insurance FAQs
Does Tanning Salon Insurance protect the equipment that travels with me to jobs?
Yes, Tanning Salon Insurance covers business property that is typically in your salon if it is being transported for business purposes. You can get coverage up to $10,000 if items are damaged or need to be replaced. If you need extra coverage for equipment during travel, we recommend purchasing Business Equipment Protection.
Someone wants to book my tanning salon for an event. Will Tanning Salon Insurance cover me?
If a group wants to rent out your tanning salon for an event, like a bachelorette party, your Tanning Salon Insurance will cover you for certain claims (like property damage). However, it's still a good idea to make sure that the organizer has event liability insurance and that you're listed as an Additional Insured.
How do I show proof of insurance if I purchase Tanning Salon Insurance?
When you buy Thimble Tanning Salon Insurance, you can generate as many Certificates of Insurance (COI) as you want. You can access the forms online or through your app in minutes, and it's totally free. So, when you're recruiting new clients at the local surf spot, you'll have all the important documents at your fingertips.
Does Tanning Salon Insurance cover employees?
Tanning Salon Insurance won't cover your employees if they get injured or sick on the job. Most states require you to carry workers' compensation if you have more than one employee so they have financial protection for injuries and illnesses that they sustain at work.
What are Thimble's Tanning Salon Insurance policy limits?
With Tanning Salon Insurance from Thimble, you can get general liability insurance limits starting at $300,000, building coverage starting at $250,000, and building contents insurance starting at $50,000.
For all three policies, you can raise your coverage limits as needed. The maximum limits are $1 million for general liability coverage and building coverage and $250,000 for business personal property insurance.
I own multiple tanning salons. Do I need more than one insurance policy?
Yes, Thimble Tanning Salon Insurance only covers one location per policy. If you're a self-proclaimed tanning tycoon who owns more than one tanning salon location, you'll need to purchase multiple policies to cover them all.
People like you like Thimble.
We're trusted by over 40,000 small businesses. (And thanks. We like us too.)
4.7/5 stars from 638 reviews
Fast & Easy
This is fast and easy and works great for me! I am a one man freelance landscaper and this gives me the ability to purchase insurance directly from my phone anytime and anywhere I need it.
Super easy to use! Though of everything
This app is beautiful and super easy to use! It's super easy to get insurance for the weddings I shoot where the venues require insurance. I can just buy it on the app with 3 clicks and I'm done.
Awesome Product
I love this idea ????!! I needed to have proof of liability to present my proposal; got it on the spot. I didn't win the bid but I didn't get stuck with costly insurance, either!!
Best insurance solution for small businesses.
I love the convenience of this insurance app, its the best thing since sliced bread????????
So Easy!!! I LOVE IT
It was so easy, quick, and simple. The PDF package I received contained everything I needed. This was the best experience I've ever had obtaining insurance...thank you!!!
Great rate!
I was very impressed with your monthly rate on general liability coverage! Much less than 1/12 of everyone else's annual rate.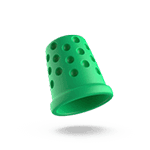 Quick-thinking insurance for fast-moving businesses.