Why do I need Nail Tech Insurance?
Growing your business as a nail tech is all about building relationships with your clients. But what if a mistake happens during a nail treatment? What if nail polish accidentally spills onto a client's bag? What if, after a pedicure, your client slips in your nail salon and is injured?
Don't let the fear of what ifs impact the quality of the relationships you build, the service you provide, or your experience as a professional—instead, protect yourself and your business with Thimble's Nail Tech Insurance.
Your client's injury? You can breathe a bit easier knowing that it's covered under general liability insurance. Covering both property damage and bodily injury, general liability ensures that both you and your client are taken care of in the worst-case scenario.
We also know that general liability isn't always enough. For many claims beyond physical damage and injury, professional liability insurance helps protect in case a client claims negligence or malpractice.
Put simply, every nail tech needs insurance. A broken nail or a broken bone shouldn't break the bank.
Quick thinking insurance for small businesses.
Quick thinking insurance for small businesses.
Quick thinking insurance for small businesses.
Quick thinking insurance for small businesses.
Quick thinking insurance for small businesses.
Quick thinking insurance for small businesses.
Quick thinking insurance for small businesses.
Quick thinking insurance for small businesses.
What does Nail Tech Insurance cover?
Thimble's Nail Technician Insurance can protect you and your business when the worst-case scenarios come knocking at your door:

Third-party, non-employee bodily injury
After drying off a client's feet and helping them get out of the pedicure spa, they stumble, breaking their arm in the process. Claiming that the floors were slippery, your client blames you for failing to maintain safe conditions in the salon. Not only do they expect you to pay for their ER visit, but also any treatment and doctor appointments that follow.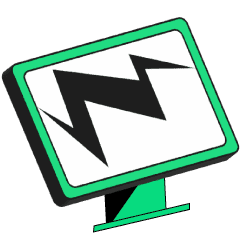 Third-party property damage
You're chatting with a client as you paint her nails in her home. While shifting her hand to get a better angle, your elbow knocks over an open container of gel polish remover, splattering unsafe chemicals all over your client's pricey, freshly installed carpeting. Your client expects you to cover any costs associated with the damage, even if that means replacing the carpet entirely.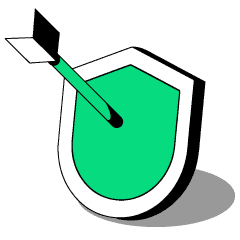 Defense costs
A few weeks after coming to your nail salon, a client comes back with the beginnings of nonmelanoma skin cancer around her hands. She blames it on your UV lamp and your negligence—claiming that you failed to properly monitor UV exposure. Even though the chances of this happening are nearly impossible, you're forced to hire a lawyer.
Errors & omissions
As part of a manicure, you apply a thin coat of lotion all over a client's hands and arms. You meant to ask if she had any particular skin sensitivities before the manicure but now it's too late—her skin is covered in massive, blotchy rashes. Due to this reaction, they can't go back to work at their restaurant, losing money because of missed shifts. They sue you for negligence.
Nail Tech Insurance FAQs
How much does Nail Tech Insurance cost?
At Thimble, we believe that you should only pay for the insurance that you need. That's why we've made our Nail Tech Insurance not only affordable, but also practical: it's on when you're working, and off when you're not. Pay by the month, day, or even the hour.
On-demand insurance means it's now a service that fits your professional needs. Simply enter the zip code of your business, the crew size, coverage limits, and working hours to get your insurance quote as soon as possible. Free Additional Insureds, free cancellation, $0 deductible, and zero hassle.
Don't work uninsured. Protect your business and yourself. Sign up and get your free Nail Tech Insurance quote today!
How quickly can I get a Certificate of Insurance?
In a matter of moments—it's as simple as that. With Thimble, as soon as you get your free insurance quote and purchase your policy, you'll find your Certificate of Insurance (COI) waiting in your mailbox only seconds later.
What if your appointments get switched around suddenly and your working hours aren't what you expected? We know your workday can be unpredictable, so your insurance policy shouldn't get in the way. That's why, with just a few quick clicks, you can update your COI or get additional copies instantly, free of charge.
With your policy accessible from your mobile device, you'll never have to worry about last-minute insurance policy changes. Plus, in the case that you no longer need the insurance, with Thimble you can cancel your policy risk-free up to an hour before the coverage was supposed to start.
Go ahead: add, modify, and adjust. With our fast and flexible policy, Thimble makes it easy to be insured.
The Nail Salon where I rent a chair already carries business insurance. Do I need my own Nail Tech Insurance policy?
While the salon may provide basic insurance coverage, this coverage protects the business first. This distinction means that, as a contractor, you're most likely not covered.
For example, let's say you're working with a client and their nails get badly damaged while you're trying to remove their dip nails. As the individual who was responsible, not only could you find yourself facing a possible lawsuit, but the client may also go after the salon, leaving you with a mountain of unexpected bills as you try to fight the charges.
So whether you want to legally protect yourself from possible lawsuits and claims, or want the freedom to provide nail services outside of a salon—Thimble's Nail Tech Insurance policy could help you grow your business.
What are the Nail Tech Insurance policy limits?
Depending on the needs of your business and perceived level of risk, you can set a policy limit of either $1 million or $2 million. Need a limit of $2 million? For double the protection, the price difference is negligible. We've made insurance more affordable than ever.
Are workplace injuries of my staff covered?
No. While third parties, such as clients, are covered under our general liability insurance policy, staff are not. Consider purchasing a workers' compensation policy if additional employees are hired.
Does Thimble's Nail Tech Insurance cover damage to my equipment?
No. Our General Liability insurance covers damage to a client's or third-party's property. If you have equipment that you'd like to insure, we recommend looking into a personal property policy.
How do I get Nail Tech Insurance with Thimble?
In just a few quick easy steps, you can get yourself and your business insured. Simply go online, or download the Thimble app, and provide your zip code, preferred coverage length, your desired coverage limit, and the size of your crew. Within a matter of seconds, you'll have a flexible and affordable option in the palm of your hand.
Yep, it's that easy!
Quick-thinking insurance for fast-moving businesses.
Simple.
Fewer questions. More options. Buy a policy online, in the app, or over the phone in minutes. Get to work before the other guys even call you back.
Scalable.
Any size. Every stage. Get coverage by the job, month, or year. Choose how you pay, then upgrade when business really takes off.
Flexible.
Total Control. Seamless edits. Modify, pause, or cancel instantly, whether work slows down or hiring picks up.