Why do I need Makeup Artist Insurance?
Makeup artistry is a beautiful artform, until the unexpected happens—that is where it can get messy. The pressure is high while doing a clients makeup and attention to detail and precision is extremely important. With this pressure, comes accidents and errors.
Whether you are a makeup artist for weddings, proms, special events, or even special effects, you need insurance for this profession. There is a lot of room for error when a person's physical appearance is involved. In this case, it is better to be safe than sorry.
As a makeup artist, you may not know your client that well. The foundation you apply on her face contains an ingredient she happens to be allergic to. She is hospitalized for a severe allergic reaction and sues you in order to pay her hospital bills. This is a total accident but can result in a large financial setback for your business. Moreover, a client can bring a professional negligence lawsuit against you, claiming that you should have known the appropriate foundation to use to avoid injuring them, or asked them about any potential allergies prior to their treatment.
This is why all makeup artists need general liability insurance and professional liability insurance. General liability insurance protects you from third-party claims of bodily injury and property damage that may arise out of your work, whether you travel to your client's homes, rent your own space, or are still training to be a makeup artist. Professional liability insurance for makeup artists protects you from claims of negligence, errors, or mistakes related to your professional services.
You have the unique opportunity to change the lives of your clients every day by making them feel beautiful and boosting their self-confidence. Don't let mistakes and accidents ruin the reputation of your business, or worse yet, put you out of business due to hefty bills.
Quick thinking insurance for small businesses.
Quick thinking insurance for small businesses.
Quick thinking insurance for small businesses.
Quick thinking insurance for small businesses.
Quick thinking insurance for small businesses.
Quick thinking insurance for small businesses.
Quick thinking insurance for small businesses.
Quick thinking insurance for small businesses.
What does Makeup Artist Insurance cover?
Makeup Artist Insurance arranged by Thimble is designed to protect makeup artists from liability in situations like the following:

Third-party, non-employee bodily injury
You are applying mascara to the client's eyelashes and accidentally poke her eye with the application wand. The client cannot see because you scratched her cornea, which she now needs surgery for.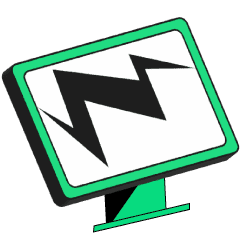 Third-party property damage
While applying makeup to the client's face, you have your hands full with makeup brushes, palettes, and lipsticks. You forget that the lipstick you have in your hand is open and drop it while switching brushes. The bright red lipstick stains the client's expensive, white, new carpet. The client sues you for reimbursement.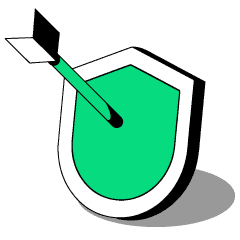 Defense costs
A client blames her loss of eyesight due to products you used. She files a lawsuit against you, even though you sanitize your materials thoroughly know your product did not cause the infection. General Liability can help you cover the legal costs of defending the claim.
Errors & omissions
You discover that your expired products are what caused a client to be hospitalized due to a severe skin rash. You are found liable and must now cover the cost of their medical treatment. Also known as professional liability insurance, this type of coverage protects you from claims of negligence and errors related to your professional makeup services. You forget that a supermodel told you during her makeup trial that she was allergic to a specific concealer. You apply the concealer before the fashion show. Minutes later, her eyes swell up and she cannot walk in the show. She sues you for negligence.
Makeup Artist Insurance FAQs
How much does Makeup Artist Insurance cost?
The cost of your Makeup Artist Insurance Policy depends on a few factors. Things like your zip code, your coverage limit, the size of your team, and the length of your coverage all play a factor in determining the risk that comes with insuring your makeup artist business.
With Thimble, you don't have to commit to long, expensive policies, though. You can access flexible makeup artist insurance through the Thimble app and customize your coverage down to the month, day, or hour. Plus, if you need to add Additional Insureds, you can tack them on to your coverage with Thimble at no extra cost.
To get an accurate idea of how much makeup artist insurance would cost you and your business, get a quote from Thimble.
How quickly can I get a Certificate of Insurance?
In less than a minute. Insuring your makeup business with Thimble is fast, which is especially helpful when it comes to insuring yourself for last-minute appointments. When you need insurance, sometimes you need it immediately. That's why we've taken the standard insurance experience and turned it on its head, so you can receive coverage immediately after purchasing your policy — and get proof of insurance delivered straight to your email inbox.
You can share this Certificate of Insurance with your clientele to make it a trusting experience from the beginning of your appointment.
If you decide to expand your makeup business and hire other artists, you can add or change crew on your policy as often as you want, right from the Thimble App. And, you guessed it: your updated Certificate of Insurance will arrive instantly in your inbox.
The salon I work for already carries business insurance. Do I need my own Makeup Artist Insurance?
Do you ever sell your makeup services as an independent contractor? If the answer is 'yes', then yes, you do need your own Makeup Artist Insurance. The business insurance your salon carries only applies to the work you do while on-the-clock and working from their space.
Having your own makeup artist insurance policy is a good idea even if your salon already has insurance. You never know the specific details of their coverage, and how it applies to the liability you may incur while working for them. For example, injured third parties can still name you as an individual in a lawsuit, in which case you'll need to hire your own attorney. If you have your own makeup artist insurance policy, you'll have coverage for those attorney's fees and other legal defense costs. If you don't have your own insurance policy, you won't.
You also need your own Makeup Artist Liability Insurance if you rent space at a salon or spa, but otherwise operate as an independent contractor. In fact, most salon owners will not rent space to you if you don't carry your own Makeup Artist Insurance.
What are the Makeup Artist Insurance policy limits?
With Thimble's Makeup Artist Insurance, you can select a policy limit of $1 million or $2 million, depending on the needs of your esthetician business and the level of risk you would like to be insured against.
How do I get Makeup Artist Insurance with Thimble?
All we need is your ZIP code, some details about your business, and the length of coverage you want—choose between hourly, daily, or monthly policies.
In less than 60 seconds, you can see your quote, pick a policy, and make a purchase.
Once you've clicked purchase, you'll have instant access to a copy of your policy and as many COIs as you want, as well as unlimited Additional Insureds at no additional cost.
Quick-thinking insurance for fast-moving businesses.
Simple.
Fewer questions. More options. Buy a policy online, in the app, or over the phone in minutes. Get to work before the other guys even call you back.
Scalable.
Any size. Every stage. Get coverage by the job, month, or year. Choose how you pay, then upgrade when business really takes off.
Flexible.
Total Control. Seamless edits. Modify, pause, or cancel instantly, whether work slows down or hiring picks up.