Ice Cream Truck Insurance
Get a policy in minutes
Get a quote
4.7/5 stars from 638 reviews on Trustpilot
Backed by the best
Why do you need Ice Cream Truck Insurance?
Few jobs deliver as much pure joy to customers as owning an ice cream truck. Your goal is simple: bring ice cream sandwiches and pops to the neighborhood kids (and kids at heart) on hot days. Though the sound of your ice cream truck soundtrack may bring the neighborhood children running, right along with them are risks that could jeopardize your business.
A customer could cut themselves on the edge of the metal serving window while reaching for a snow cone, or slip on a wrapper and injure their knee when they fall, leading to a lawsuit. Thankfully, Ice Cream Truck Insurance can provide a financial safety net for your business in the event of a frozen dairy mishap.
What does Ice Cream Truck Insurance cover?
One type of Ice Cream Truck Insurance is a Business Owners Policy (BOP) that combines general liability insurance with commercial property insurance. (Another type is commercial auto insurance, but more about that later.) It's like a soft-serve twist cone that helps ice cream truck owners safeguard against the business risks they face on a daily basis. That enables you to focus on bigger concerns — like restocking the dry ice!
The following flavors of coverage are included in the BOP policy:
General liability insurance: Protects your business against the financial impact of claims of bodily injury, property damage, or personal and advertising injury from third parties. Suppose your ice cream truck is parked for an extended period of time on a hot day and condensation from a freezer leaks onto the street, forming a slippery pool near the serving window. One of your voracious customers is devouring a treat and slips, injuring their leg. Ice Cream Truck Insurance can help pay for their medical expenses and also provide your legal defense if you get sued.
Commercial property insurance: Covers your business property and contents from accidental loss or damage. It can cover the business contents inside your truck, or your contents within 100 feet of it when it is parked and not in motion. If a rock hits and damages your snazzy signage, you won't have to pay out-of-pocket to replace it. Or if a gang of teenagers makes off with a pallet of brand-name bars, Ice Cream Truck Insurance can pay to replace it.
Business interruption insurance: Business interruption insurance covers the loss of business income due to suspension of operations as a result of a covered physical loss or damage to your scheduled business property. For example, if the A/C unit in your ice cream truck is struck by lightning and prevents you from making your daily rounds, your Ice Cream Truck Insurance can help cover your income and expenses until it is replaced and you can start ringing your bell again.
Want sprinkles and a cherry on top? You can add equipment breakdown insurance to your policy. For example, if your freezer unit dies and leaves you with a mound of melted creamsicles, this coverage could help you with the expense of replacing it.
Who needs Ice Cream Truck Insurance?
Small-to-medium-sized ice cream truck businesses with a physical footprint, such as an owned or rented place of work, with business contents that are crucial to your work.
This coverage is ideal for ice cream truck owners who want the simplicity and savings of general liability insurance and commercial property insurance in one sweet package. Running an ice cream truck business is a lot of work. Having an Ice Cream Truck Insurance policy that protects you from the financial impact of first-party and third-party risks provides added peace of mind.
How much does Ice Cream Truck Insurance cost?
The cost of Ice Cream Truck Insurance is based primarily on your business address or area of operation. To get an accurate quote, click "Get a Quote" here or on your Thimble app. Answer a few simple questions and get a quote before the other guys even call you back. Now that's sweet!
Ice Cream Truck Insurance without the brain freeze
Protect your business from third-party claims and damage to your truck, freezers and other equipment. Getting Ice Cream Truck Insurance with Thimble is a piece of ice cream cake. Simply click "get a quote" or download the Thimble mobile app, answer a quick set of questions, receive your quote and click to purchase — all within minutes.
Ice Cream Truck Insurance FAQs
Does Ice Cream Truck Insurance protect the equipment that travels with me to jobs?
The BOP policy can cover the equipment in your ice cream truck up to $10,000. If you need more coverage, you'll want to explore Business Equipment Protection.
Someone wants to book my ice cream truck for a special event. Will Ice Cream Truck Insurance cover me?
How do I show proof of insurance to a client who hires me for an event if I purchase Ice Cream Truck Insurance?
Thimble allows you to generate as many Certificates of Insurance (COI) as you need to show you have liability insurance. But unlike chocolate sprinkles on your waffle cone, you can request as many COIs as you need with no extra charge.
Does Ice Cream Truck Insurance cover employees?
What are Thimble's Ice Cream Truck Insurance policy limits?
As a BOP, coverage limits start at $300,000 for general liability insurance, $250,000 for building coverage, and $50,000 for business contents. Again, that's just the baseline, and you can increase your coverage up to $1 million for general liability insurance and $1 million for building insurance, and up to $500,000 for business personal property if needed.
Do I need commercial auto insurance to run my Ice Cream Truck business?
Since it would be almost impossible to operate a mobile ice cream business without a truck, having commercial auto insurance is a good idea. In fact, many states require it in order for you to register your truck for use on the road. In addition to meeting your state's legal requirements, this coverage helps protect you and other drivers from financial harm caused by an accident involving the truck owned by your business.
What's the difference between Food Vendor Insurance and Ice Cream Truck Insurance?
Ice Cream Truck Insurance includes commercial property insurance, which is not included in Food Vendor Insurance. But, unlike Ice Cream Truck Insurance, Food Vendor Insurance can be packaged with professional liability coverage, which kicks in if you are sued for negligence resulting from your errors and omissions that result in a customer's financial loss. If you purchase Ice Cream Truck Insurance, you can purchase professional liability insurance separately for additional protection.
People like you like Thimble.
We're trusted by over 40,000 small businesses. (And thanks. We like us too.)
4.7/5 stars from 638 reviews
Fast & Easy
This is fast and easy and works great for me! I am a one man freelance landscaper and this gives me the ability to purchase insurance directly from my phone anytime and anywhere I need it.
Super easy to use! Though of everything
This app is beautiful and super easy to use! It's super easy to get insurance for the weddings I shoot where the venues require insurance. I can just buy it on the app with 3 clicks and I'm done.
Awesome Product
I love this idea ????!! I needed to have proof of liability to present my proposal; got it on the spot. I didn't win the bid but I didn't get stuck with costly insurance, either!!
Best insurance solution for small businesses.
I love the convenience of this insurance app, its the best thing since sliced bread????????
So Easy!!! I LOVE IT
It was so easy, quick, and simple. The PDF package I received contained everything I needed. This was the best experience I've ever had obtaining insurance...thank you!!!
Great rate!
I was very impressed with your monthly rate on general liability coverage! Much less than 1/12 of everyone else's annual rate.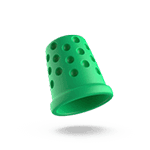 Quick-thinking insurance for fast-moving businesses.