Why do I need food vendor insurance?
As a food vendor, you serve up tasty eats at markets and festivals. Because you care about quality, you know that sometimes your food steals the spotlight from the events you attend. There's nothing that makes you happier than knowing your meals helped make a great day better.
And us? We make your day better by helping you sling your snacks worry-free.
You conduct your work in chaotic environments—open-air farmers' markets, crowded festivals, and other venues that you see for the first time when you arrive. This kind of uncertainty means there's always the chance something could go wrong.
Attendees circulate around your stall throughout the day. Should one of them burn themself on a heating element, you could find yourself responsible for the cost of their bodily injury. Likewise, should you damage the client's property while providing your delicious meal, you could find yourself liable for property damage.
This is why all food vendors need general liability insurance and professional liability insurance. General liability insurance for food vendors protects you from third-party claims of bodily injury and property damage that may arise during an event. Professional liability insurance protects you from claims of negligence, errors, or mistakes that resulted in a client's financial loss.
Give your business an extra helping of security. Protect yourself with Food Vendor Insurance via Thimble today.
Quick thinking insurance for small businesses.
Quick thinking insurance for small businesses.
Quick thinking insurance for small businesses.
Quick thinking insurance for small businesses.
Quick thinking insurance for small businesses.
Quick thinking insurance for small businesses.
Quick thinking insurance for small businesses.
Quick thinking insurance for small businesses.
What does Food Vendor Insurance cover?
The general liability and professional liability insurance arranged by Thimble provides coverage to food vendors in situations like the following:

Third-party, non-employee bodily injury
You serve hundreds of people at events in all weather and circumstances. Should you accidentally injure one of them, you could be held liable.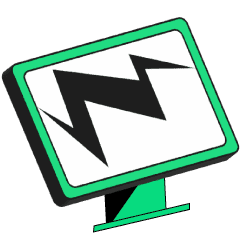 Third-party property damage
When you set up your stall, you're in close proximity to many other vendors as well as event equipment. Should you damage someone's property, you could be held liable.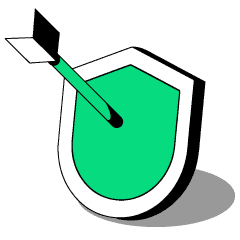 Defense costs
If an accident leads to a third party's bodily injury, they could take you to court to collect damages. Without mobile Food Vendor Insurance, you'd be liable for your own legal fees.
Errors & omissions
In a scenario like the above, you could also be sued for professional negligence should the customer's allergic reaction prevent them from attending an important event, causing them to lose money in the process.
How much does food vendor insurance cost?
The policy rate for Thimble's Food Vendor Insurance is based on your business' specific level of risk, as calculated by your location (ZIP code), crew size, and the coverage limits you select. Use our vendor add-on to protect yourself just for an hour- or day-long event, or add it to your monthly policy. With our flexible coverage, cancel your coverage up to an hour before coverage is set to begin, penalty-free.
Protect your food vendor business with flexible, on-demand, or monthly insurance coverage from Thimble. Get your free food vendor insurance quote now.
Food Vendor Insurance FAQs
How quickly can I get a Certificate of Insurance?
Whenever you need it, you can get it. Is there an event coming up where you'd like to set up shop? The organizer will want to see your proof of insurance. Download the Thimble app or click "Get a Quote," and purchase a policy in less than 60 seconds. Your Certificate of Insurance will be available in your email inbox and on the Thimble app.
With fast, flexible coverage from Thimble, it's easy to make changes while you're on the go. If there's a last-minute rain check for a scheduled event, you can cancel your policy penalty-free up to 1 hour before your coverage is set to begin. You can also add and modify your Additional Insureds whenever you need to (for free).
The company I work for already carries business insurance. Do I need my own food vendor insurance policy?
Yes. As a small business owner, you need your own insurance. If you also work at a restaurant, the business insurance they have only applies to the work you do for them.
Even if your other employer has insurance, your own food Vendor insurance policy is a must-have for events and pop-ups. When you're cooking up your own recipes under a temporary roof, you need coverage for any liability you may incur.
The bottom line is that every food vendor can benefit from a general liability and professional liability insurance policy. It's the best way to keep on cooking without an unwelcome side order of worry.
What are the Food Vendor Insurance policy limits?
With Thimble's Food Vendor Insurance, choose a policy limit of $1 million or $2 million. $1 million provides significant protection from risk. For an additional cost, you can safeguard your business against greater claims with a $2 million limit.
Are workplace injuries of my staff covered?
No. General liability insurance can only protect against liability for third-party injuries. If you hire a crew to help you work events, you may want to purchase workers' compensation insurance.
Does Thimble's Food Vendor Insurance cover damage to my equipment?
Also no. General liability insurance only provides coverage for damage to your client's property or to that of a third party. You may want to consider commercial property insurance to protect your mobile cooking equipment, or an auto insurance policy if you use a vehicle just for your events (like a catering van).
How do I get Food Vendor Insurance with Thimble?
Download the Thimble app or click "Get a Quote" and get covered in less than 60 seconds. Enter your ZIP code and a few details about your business, and a free quote will be generated instantly. From there, select purchase, and you'll receive your Certificate of Insurance right away.
Quick-thinking insurance for fast-moving businesses.
Simple.
Fewer questions. More options. Buy a policy online, in the app, or over the phone in minutes. Get to work before the other guys even call you back.
Scalable.
Any size. Every stage. Get coverage by the job, month, or year. Choose how you pay, then upgrade when business really takes off.
Flexible.
Total Control. Seamless edits. Modify, pause, or cancel instantly, whether work slows down or hiring picks up.