Food Truck Insurance
Get a policy in minutes
Get a quote
4.7/5 stars from 638 reviews on Trustpilot
Backed by the best
Why do you need Food Truck Insurance?
People flock to your food truck to feed their bellies. Whether you're slinging burgers and fries, Korean barbecue (DM us your location, please!), or tasty frozen treats, you're likely winning hearts and minds come chow time. But, as with any business, you have to think about protecting yourself. The combination of small spaces, ravenous diners, and hot cooking equipment could put your business at risk.
For example, imagine you're slinging specials and an eager customer cracks their molar while cracking into your comfort food. Now they want you to pay their medical expenses. Fortunately, Thimble's Food Truck Insurance provides financial protection for situations like this. Ready to learn more? Let's take it bite by bite.
What does Food Truck Insurance cover?
One kind of Food Truck Insurance is a type of Business Owners Policy (BOP) that combines general liability insurance and commercial property insurance. (Another type is commercial auto insurance, but more about that later.) Put simply, a BOP helps food truck owners safeguard against many of the common risks they face each day, from third-party liability to first-party property damage.
Wondering what we're serving up? Here is the coverage you'll get with your Food Truck Insurance:
General liability insurance: Protects your business against the financial impact of claims of bodily injury, property damage, or personal and advertising injury from third parties. For example, if you accidentally spill the sauce for your famous street tacos onto your customer's designer purse, they could sue you for the replacement value. Food Truck Insurance can help pay for their new purse (hold the guac this time!) and even provide your legal defense if you get sued.
Commercial property insurance: Covers your business property and contents from accidental loss or damage. It can cover the business contents inside your truck, or your contents within 100 feet of it when it is parked. If your trusty stove starts a grease fire and ruins your cart and the ingredients inside, you'll be happy you have Food Truck Insurance.
Business interruption insurance: Covers the loss of business income due to suspension of operations as a result of covered physical loss or damage to your scheduled business property. If the aforementioned grease fire causes you to post cancellation notices on your Instagram channel, Food Truck Insurance kicks in to cover your continuing expenses and lost income until you can get rolling again.
If you need to layer on some extra toppings, you can also add Equipment Breakdown Insurance. If your grill suffers a mechanical breakdown, your customers may be hungry for a while, but at least you'll have help with the cost to repair or replace it.
Who needs Food Truck Insurance?
Here's a simple rule: Food Truck Insurance is for food truck businesses with a fixed property address in addition to the mobile food truck, and which owns business contents that are crucial to your work.
This coverage is ideal for food truck owners who want the simplicity and savings of general liability insurance and commercial property insurance in one delicious package. Food truck owners appreciate the simplicity, convenience, and cost of buying multiple policies in a single package so they can focus their attention on posting today's lunch specials for their hungry followers.
How much does Food Truck Insurance cost?
The cost of Food Truck Insurance is based on your business address or area of operation as well as on the amount of insurance you need. To get an accurate quote, click "Get a Quote" here or on your Thimble app. Answer a few simple questions and get a quote before your grill heats up.
Get cooking with food truck insurance
Before you roll on out to your next farmer's market or hit the lunch crowds in your local business district, make sure you're protected from the risks food truck businesses face every day.
To get the right coverage for you, click "Get a Quote" here or download our app, answer a few simple questions, and we'll serve up your policy. Bon appétit!
Food Truck Insurance FAQs
Does Food Truck Insurance protect the equipment that travels with me to jobs?
A BOP policy can cover your business equipment up to $10,000. If you need more coverage, or if you travel often for work, you'll want to explore Business Equipment Protection.
Someone wants to book my food truck for a special event. Will Food Truck Insurance cover me?
While your coverage provides a broad spectrum of coverage, additional protection is a good idea. Make sure that your clients also have event liability insurance and that you're named as an Additional Insured on your client's policy.
Do I need commercial auto insurance to run my food truck business?
Yes, having commercial auto insurance is a good idea if your vehicle is registered under your business. In fact, many states require it in order for you to register your truck for use on the road. In addition to meeting your state's legal requirements, this coverage helps protect you and other drivers from financial harm caused by an accident involving the truck owned by your business.
What's the difference between Food Vendor Insurance and Food Truck Insurance?
Food Truck Insurance includes commercial property insurance, which is not included in Food Vendor Insurance. But, unlike Food Truck Insurance, Food Vendor Insurance can include professional liability coverage, which kicks in if you are sued for negligence arising out of your professional services that result in a customer's financial loss. If you purchase Food Truck Insurance, you can purchase professional liability insurance separately for additional protection.
Does Food Truck Insurance cover injury to employees?
No. General liability insurance does not cover injury to your employees sustained while on the job. While each state's laws differ around insurance coverage for employees, you should look into getting workers' compensation insurance.
What are Thimble's Food Truck Insurance policy limits?
As a BOP, Thimble's Food Truck Insurance limits start at $300,000 for general liability insurance, $250,000 for building coverage, and $50,000 for business contents. Again, that's just the baseline, and you can increase your coverage up to $1 million for general liability insurance and $1 million for building insurance, and up to $500,000 for business personal property if needed.
How do I show proof of insurance if I purchase Food Truck Insurance?
Thimble allows you to generate as many Certificates of Insurance (COI) as you need to show proof that you have an active, valid insurance policy. You can easily download and share as many COIs as you need from your account on our website or in our app.
People like you like Thimble.
We're trusted by over 40,000 small businesses. (And thanks. We like us too.)
4.7/5 stars from 638 reviews
Fast & Easy
This is fast and easy and works great for me! I am a one man freelance landscaper and this gives me the ability to purchase insurance directly from my phone anytime and anywhere I need it.
Super easy to use! Though of everything
This app is beautiful and super easy to use! It's super easy to get insurance for the weddings I shoot where the venues require insurance. I can just buy it on the app with 3 clicks and I'm done.
Awesome Product
I love this idea ????!! I needed to have proof of liability to present my proposal; got it on the spot. I didn't win the bid but I didn't get stuck with costly insurance, either!!
Best insurance solution for small businesses.
I love the convenience of this insurance app, its the best thing since sliced bread????????
So Easy!!! I LOVE IT
It was so easy, quick, and simple. The PDF package I received contained everything I needed. This was the best experience I've ever had obtaining insurance...thank you!!!
Great rate!
I was very impressed with your monthly rate on general liability coverage! Much less than 1/12 of everyone else's annual rate.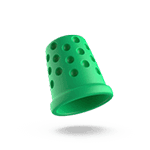 Quick-thinking insurance for fast-moving businesses.