What does professional liability insurance cover?
Get a policy in 60 seconds.
Get a quote
4.7/5 stars from 638 reviews on Trustpilot
Backed by the best
Professional liability insurance provides indemnity—or protection—to your business if you're accused of making professional errors or omissions that result in financial loss for your customers.
If part of your job involves consulting other businesses or people, you need professional liability insurance, also known as errors and omissions insurance. No matter what your policy is called, the core function is protection from the risks you take on when working with clients and giving your expert advice.
What does professional liability cover?
Professional liability covers you if your client alleges you made a mistake that lost them money, even if it turns out you're not guilty. While general liability insurance covers you in the event of third-party bodily injury or property damage, professional liability insurance protects you if providing, or failing to provide, your professional services results in third-party financial loss. Your policy can provide coverage for these key things:
Actual or Alleged Negligence
The insurer does the legwork in determining what happened when a customer claims that you (or members of your crew) were negligent in completing your work, such as missing a deadline or not acting professionally. 
Defense of Claims
The insurer defends you in legal proceedings related to claims that you didn't follow through on a portion of your deliverable or service, be it the word count on an article or the file format on a wedding video.
False or Frivolous Claims for Damages
Along with helping to cover the costs of valid claims, the policy will defend you against claims that have no merit.
Who needs professional liability insurance?
In a nutshell, professional liability is insurance for pros. If your clients rely on you for professional consultation or specific knowledge, from event planning to notarizing documents, they can also claim that negligence in those services resulted in a financial loss on their part.
For many businesses. professional liability is optional, but some professions in the medical, government, and legal fields require professional liability insurance in order to secure a license.
Other types of businesses that commonly need professional liability coverage include:
What other kinds of business insurance do I need?
While professional liability insurance is designed to protect your business from risks associated with negligence, the total picture of your assets includes a few other essential types of insurance.
Professional Liability Insurance FAQs
Where is professional liability coverage via Thimble available?
Professional liability insurance is currently available with Thimble in almost all states except for Washington and New York. Stay tuned for those two states—we're working on launching professional liability insurance for you soon!
What if I only need professional liability coverage part of the year?
Not a problem! With Thimble, you only pay for insurance when you need it. So whether you're just starting out as a marketing consultant and only have a few clients or only work certain during certain periods, Thimble has a business insurance policy to fit your needs! 
How do I file a professional liability claim?
If you need to file a claim, please follow the contact instructions listed on your policy. Read more here.
People like you like Thimble.
We are trusted by over 40,000 small businesses. (And thanks. We like us too)
4.7/5 stars from 638 reviews
Fast & Easy
This is fast and easy and works great for me! I am a one man freelance landscaper and this gives me the ability to purchase insurance directly from my phone anytime and anywhere I need it.
Super easy to use! Thought of everything
This app is beautiful and super easy to use! It's super easy to get insurance for the weddings I shoot where the venues require insurance. I can just buy it on the app with 3 clicks and I'm done.
Awesome Product
I love this idea ????!! I needed to have proof of liability to present my proposal; got it on the spot. I didn't win the bid but I didn't get stuck with costly insurance, either!!
Best insurance solution for small businesses.
I love the convenience of this insurance app, its the best thing since sliced bread????????
So Easy!!! I LOVE IT
It was so easy, quick, and simple. The PDF package I received contained everything I needed. This was the best experience I've ever had obtaining insurance...thank you!!!
Great Rate!
I was very impressed with your monthly rate on general liability coverage! Much less than 1/12 of everyone else's annual rate.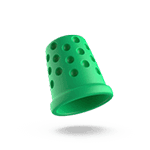 Quick-thinking insurance for fast-moving businesses.