Grocery Store Insurance
Get a policy in minutes
Get a quote
4.6/5 stars from 852 reviews on Trustpilot
Backed by the best
Why do you need Grocery Store Insurance?
You've put a lot of work into your grocery store, and business is good. The shelves are stocked, the customers are happy, and the balance sheet is in the black. Things are looking good, but are you prepared if they, well, spoil?
Suppose a freezer unit in your store malfunctions and begins leaking water onto the floor. Before your staff notices the problem, a customer slips and injures herself. In addition to a sprained ankle, some personal items in her purse are damaged. As if that wasn't bad enough, now the freezer needs to be replaced entirely. In the blink of an eye, you've got three new expenses to deal with: a bodily injury, property damage, and equipment repair. And this doesn't include your legal fees if your customer decides to sue you. It's turning into an expensive day.
Fortunately, Grocery Store Insurance from Thimble can help protect you from the financial consequences of accidents like these by bundling several types of coverage into a single, convenient package.
What does Grocery Store Insurance cover?
Grocery Store Insurance is a type of General liability insurance: Protects you against the financial impact of various third-party liabilities, including bodily injury and property damage. If a customer were to be injured on your premises, general liability insurance can cover the costs for which you are liable. General liability insurance can even cover you if another business claims your advertising has negatively impacted its reputation.
Commercial property insurance: It contains business building insurance, which will cover the four walls of your grocery store if you experience losses from events like fire or theft. It also contains business contents insurance, which covers theft or damage of business property inside or within 100 feet of the building, from the inventory in your freezers to the freezers themselves.
Business interruption insurance: If you have to temporarily close your store because of a fire or other covered peril, business interruption kicks in to cover you for lost income as a result of ceased business operations.
There are also additional, optional coverages that you can include in your policy if you wish:
Equipment breakdown coverage: Have the ovens stopped working in your baked goods section, preventing you from offering delicious muffins and cookies? Your customers will be upset at losing their morning treat, but at least the cost of repair or replacement may be covered. In addition to repairing or replacing the malfunctioning equipment, you will also be covered for the resulting loss of income.
Hired & non-owned auto coverage: If you're renting a vehicle for your home deliveries, or if your employees are using their own, this coverage protects you if an employee causes an accident and the other party sues your store.
Who needs Grocery Store Insurance?
Grocery Store Insurance is ideal for any small-to-medium grocery business with a physical presence and the need to cover the contents in your building that are vital to your success.
As a grocery store owner, you have enough on your shopping list to worry about. Grocery Store Insurance bundles multiple policies into a single, convenient package that protects you from the financial impact of both first and third-party risks.
How much does Grocery Store Insurance cost?
Your premium will be based on a few different factors. Among the most important are your address and location. Your building's resistance to fire and proximity to a fire station are key factors as well, along with building use and occupancy — such as adjacent tenants and nearby exposures.
Stock up on Grocery Store Insurance
Covering your business with Grocery Store Insurance is like stocking up on protection for all the common risks you face every day, from customer slip-and-falls to the chicken rotisserie, and even a fender-bender with your rented delivery van.
Grocery Store Insurance is a convenient, easy-to-manage policy that can free you up to focus on keeping the shelves stocked and the produce fresh. The best part? Getting a policy takes less time than doing your shopping. Just click "get a quote" or fire up the Thimble app on your smartphone, answer a few questions, and you can get covered before your deli order is finished.
Grocery Store Insurance FAQs
I own a seasonal fruit stand, not an entire grocery. Do I still need a BOP?
You still likely need commercial general liability insurance if you don't operate out of a building but own a business. You can opt out of commercial property insurance and just go for a general liability policy.
How do I show proof of insurance if I purchase Grocery Store Insurance?
You can generate as many Certificates of Insurance
as you need directly from the Thimble app. Share your COI anytime you need to just as easily as sharing a store coupon.
Will hired and non-owned auto (HNOA) insurance cover me for accidents involving drivers from an app like Instacart?
No, but most large delivery service companies provide liability coverage for their contracted drivers. Smaller delivery services likely require drivers to provide evidence of their own insurance. If your business owns a vehicle for making deliveries, you should consider buying commercial auto insurance.
Does Grocery Store Insurance cover employees?
General liability typically does not cover injured employees. Most states will require you to purchase a separate workers' comp insurance policy to cover your employees in the event of work-related injuries or illnesses.
What are Thimble's BOP coverage policy limits?
BOP starts at the following coverage limits:
General liability: $300,000
Building coverage: $250,000
Business contents: $50,000
These are just minimums, though. Based on your needs, general liability and building coverage can be increased to $1 million, and business personal property up to $500,000.
People like you like Thimble.
We're trusted by over 40,000 small businesses. (And thanks. We like us too.)
4.6/5 stars from 852 reviews
Fast & Easy
This is fast and easy and works great for me! I am a one man freelance landscaper and this gives me the ability to purchase insurance directly from my phone anytime and anywhere I need it.
Super easy to use! Though of everything
This app is beautiful and super easy to use! It's super easy to get insurance for the weddings I shoot where the venues require insurance. I can just buy it on the app with 3 clicks and I'm done.
Awesome Product
I love this idea ????!! I needed to have proof of liability to present my proposal; got it on the spot. I didn't win the bid but I didn't get stuck with costly insurance, either!!
Best insurance solution for small businesses.
I love the convenience of this insurance app, its the best thing since sliced bread????????
So Easy!!! I LOVE IT
It was so easy, quick, and simple. The PDF package I received contained everything I needed. This was the best experience I've ever had obtaining insurance...thank you!!!
Great rate!
I was very impressed with your monthly rate on general liability coverage! Much less than 1/12 of everyone else's annual rate.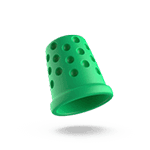 Quick-thinking insurance for fast-moving businesses.