Why do I need Teacher Insurance?
As a professional educator, you're 100% focused on helping your students develop. And, when it comes to teaching adults, the dynamic is quite different. You need to be disciplined, creative, and diligent in order to make breakthroughs and convey important lessons. You teach your students ways to think critically and apply the skills, whether that's to their personal or professional lives.
Yet, when it comes to your own business, are you practicing what you preach? Have you prepared for the future and put safeguards in place in the case that something goes wrong?
Enter Thimble's Liability Insurance for Teachers, your protection from the many risks you face in the workplace.
Before we go any further, it's important to note that this insurance is not intended for full-time school teachers within a school district. If you're employed by a school district, the district will likely have insurance that covers incidents in your classroom. Instead, this is designed for home school teachers or tutors who help students of any age prepare for a standardized test, like the SAT or GRE.
Say, for instance, that you are teaching an adult student a certain skill set. Why? Because they need this skill set to get a job they're gunning for. When they go to showcase what they've learned, they fail, which results in rejection. They blame you for negligence, claiming that your faulty advice—and not their own mistakes—is why they didn't get the job and lost the money they would've otherwise made.
Or if you're doing private teaching at a client's home and you accidentally spill your coffee on their beautiful white rug. Now, your client wants you to pay for third-party property damages.
Unfortunately, these mistakes and mishaps happen. And you deserve to work with the peace of mind knowing you're protected. That's why every professional teacher needs general liability insurance and professional liability insurance.
Quick thinking insurance for small businesses.
Quick thinking insurance for small businesses.
Quick thinking insurance for small businesses.
Quick thinking insurance for small businesses.
Quick thinking insurance for small businesses.
Quick thinking insurance for small businesses.
Quick thinking insurance for small businesses.
Quick thinking insurance for small businesses.
What does Teacher Professional Liability Insurance cover?
Thimble's Liability Insurance for Teachers, which includes general liability and professional liability, is structured to shield teachers from various risks, including:

Third-party, non-employee bodily injury
As you move from classroom to classroom, you are never completely sure how sturdy the desks and chairs will be. Additionally, any number of things could happen that result in one of your pupils incurring an injury. Should bodily injury occur, you could be the one that's liable.
Third-party property damage
As you're constantly on the move and going to your clients' houses, there's always a risk that you might damage their property. If you do indeed incur third-party property damage, you could be held liable for the repairs or replacement.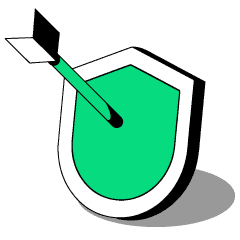 Defense costs
You often have to lug around your teaching equipment. Should you accidentally leave your bag out and a student injures themselves, it might escalate to the courtroom.
Errors & omissions
While rendering your services, one of your clients can claim that you acted negligently, thus causing them financial loss. If your practice leads to an upset customer, one that thinks your teaching was inadequate (and that directly lost them money), you could be accused of negligence.
How much does liability insurance for teachers cost?
Teacher Liability Insurance through Thimble is affordable, flexible, and tailored to you.
What makes Thimble stand out as an insurance provider? Firstly, we offer policies where you can pay by the hour, day, or month. That means you pay only when you're working—never when you're off the clock. You can also add Additional Insureds and generate as many COIs as you need, completely free of charge.
What are you waiting for? With Thimble, you can get a quote in under 60 seconds. So, sign up and get covered!
Teacher Insurance FAQs
How quickly can I get a Certificate of Insurance?
With Thimble, you can get your Certificate of Insurance (COI) instantly. The process is fast—like less than 60 seconds fast. Answer a few easy questions, input your ZIP code, choose your desired coverage length, receive a quote, purchase a policy, and get your COI instantly.
You can receive a digital copy to print or access all of your COIs on the go through the Thimble mobile app. There's no limit to how many you can download, and every copy is free (free is good).
At Thimble, our goal as an insurance provider is to ensure that you've got proof of coverage on hand the moment you need it.
What are the Liability Insurance for Teachers policy limits?
Thimble offers policy limits of $1,000,000 and $2,000,000. The price of your coverage is largely dependent on the risk you're willing to take.
Does Thimble's Liability Insurance for Teachers cover damage to my equipment?
General liability insurance for teachers won't cover damage to your items caused by you or your students. Instead, you'll need to purchase a personal property policy.
How do I get Liability Insurance for Teachers with Thimble?
With Thimble, obtaining Liability Insurance for Teachers is a walk in the park. Simply visit the website, select "get a quote" or download the app. Input your information, select from the offered insurance plans and you're set. The app was designed for usability, speed, and convenience.
Quick-thinking insurance for fast-moving businesses.
Simple.
Fewer questions. More options. Buy a policy online, in the app, or over the phone in minutes. Get to work before the other guys even call you back.
Scalable.
Any size. Every stage. Get coverage by the job, month, or year. Choose how you pay, then upgrade when business really takes off.
Flexible.
Total Control. Seamless edits. Modify, pause, or cancel instantly, whether work slows down or hiring picks up.