Why do I need Tutor Insurance?
As a tutor, you travel all across your city to meet your students. In each session, you strive to make sure they acquire the skills they need to succeed in school, on standardized tests, and beyond. You get to see them overcome obstacles and develop confidence every time.
You deserve to feel that same confidence in the face of potential obstacles as an independent tutor. After all, whether you're taking responsibility for someone's home or their teenager's college admissions results, there's always the possibility that things will go wrong.
A small mistake like leaving your backpack in a place where someone trips could result in a medical bill well beyond your hourly rate. If you don't have Tutor Insurance coverage, you might be personally responsible for paying these costs, along with the costs of a lawyer and other legal fees. The stress and expense might make it impossible to keep your business running.
Beyond injury, you run the risk of property damage: you could also be liable for knocking over the antique vase on a client's kitchen counter. If you damage a customer's property during time on the job, they can sue you.
When your clients are minors, their parents are prone to be protective—and litigious. But safety isn't the only thing you have to worry about.
If one of your students bombs a test after all your hard work together, their parents might blame you. They could bring a professional liability lawsuit alleging that you failed to adequately explain the quadratic equation, or lacked the know-how to get your student to focus.
It's clear: tutors need general liability insurance and professional liability insurance. General liability insurance protects tutors from any third-party claims of property damage or bodily injury that arise from their work. Professional liability insurance protects tutors from claims of negligence or errors that may arise because of how they provide or don't provide their professional services.
Prepare yourself to face obstacles. Protect your business with Tutor Insurance via Thimble and work with the confidence that comes with knowing you're protected from risk.
Quick thinking insurance for small businesses.
Quick thinking insurance for small businesses.
Quick thinking insurance for small businesses.
Quick thinking insurance for small businesses.
Quick thinking insurance for small businesses.
Quick thinking insurance for small businesses.
Quick thinking insurance for small businesses.
Quick thinking insurance for small businesses.
What does Tutor Insurance cover?
Tutor Insurance arranged by Thimble is designed to protect you from liability in situations like the following:

Third-party, non-employee bodily injury
Tutoring sessions aren't known for their element of danger. But whether you're meeting with clients in their homes or your own office, things can always go wrong. People find astonishing ways to injure themselves through clumsiness or aloofness. If it happens during one of your sessions, you could be liable for bodily injury.
Third-party property damage
As a professional tutor, you're always aware of your surroundings when working in someone's home. You take note of the pristine furniture and spotless carpet. You deftly maneuver through perfect living spaces, leaving no trace. Until that one time. Your clients might be understanding if you damage their property. But it's also possible they'll expect you to foot the bill.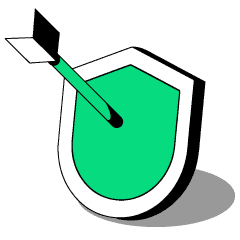 Defense and investigation
Your liability policy covers the investigation and defense of claims brought against you – even if there is no merit to the claim. This can save you thousands of dollars.
Errors & Omissions
Everyone makes mistakes. It's unavoidable. Over the course of your tutoring career, sooner or later you're going to mix up important dates, skip an essential concept or get an equation wrong. Despite your best intentions, not every parent is going to be understanding if you make an error and may take legal action against you.
How much does Tutor Insurance cost?
The premium for Thimble's Tutor Insurance is based on the level of risk incurred by your business, as determined by your specific location, company size, and the coverage limit you select. Our Tutor Insurance prices are calculated on the amount you actually work, making it incredibly affordable—you can pay by the hour, day, or month. In addition, you can add Additional Insureds if you are contracted to do work for others and get as many Certificates of Insurance as you need, instantly, for free.
Tutor Insurance FAQs
How quickly can I get my Certificate of Insurance?
You can get your policy and necessary Certificates of Insurance instantly. At Thimble, getting your insurance quote and purchasing your insurance policy takes less than 60 seconds. Your policy and necessary Certificates of Insurance (COIs) will arrive in your inbox just moments later. Are you hoping to attend a college orientation fair to market your tutoring services, or begin leasing office space to meet with students? An event manager or landlord will want to see your Certificate of Insurance. After signing up with Thimble, you'll have it ready within seconds.
With Thimble, you can schedule your coverage to begin on any future date—say, the first day of your lease or the orientation fair—up to six months in advance. With the Thimble app, you can view your policy and Certificates of Insurance before your coverage even begins. If you don't ultimately need the insurance, you can cancel your policy penalty-free up to 1 hour before your coverage is set to begin.
You can easily make changes to your policy in the Thimble App, adding or modifying coverage, including Additional Insureds, whenever you need.
Does Thimble's Tutor Insurance cover damage to my equipment?
No. General liability insurance and professional liability coverage only provides coverage for injury or damage to third parties. If you use a laptop, tablet, or graphing calculators in the course of your tutoring, you might consider purchasing a Business Equipment Protection.
What are the Tutor Insurance policy limits?
With Thimble, you can select a liability coverage limit of $1 million or $2 million, depending on your needs. The $2 million dollar policy provides double the coverage, protecting you even more in the face of any scenario your tutoring business might encounter.
Are workplace injuries of my subcontractors or staff covered?
No—General Liability insurance does not provide injuries to any other tutors you might hire to take on extra work. It only covers injuries to third parties. If you hire other tutors or staff to help cover your clients' needs, you may want to purchase worker's compensation coverage (required in most states) that provides coverage for accidental injuries to employees and subcontractors.
How do I get Tutor Insurance with Thimble?
You can get covered by Thimble Tutor Insurance in just 60 seconds. Using our app or our website, you'll answer a few questions about your tutoring services, your ZIP code, and your desired policy length (hourly, daily, or monthly). Within seconds, you'll receive a quote outlining your Tutor Insurance costs. With just a click, you can complete your purchase and receive your policy and any necessary Certificates of Insurance in your inbox in 60 seconds.
Quick-thinking insurance for fast-moving businesses.
Simple.
Fewer questions. More options. Buy a policy online, in the app, or over the phone in minutes. Get to work before the other guys even call you back.
Scalable.
Any size. Every stage. Get coverage by the job, month, or year. Choose how you pay, then upgrade when business really takes off.
Flexible.
Total Control. Seamless edits. Modify, pause, or cancel instantly, whether work slows down or hiring picks up.