Nail Salon Insurance
Get a policy in minutes
Get a quote
4.6/5 stars from 852 reviews on Trustpilot
Backed by the best
Why do you need Nail Salon Insurance?
When you own a nail salon, you want to keep your client's nail tips in tip-top shape and your business running smoothly. While your clients are in your care, you're also responsible for their health and safety. Though paying for nail salon insurance can seem like just another line item in your budget, it can be one of your greatest assets in the event that you have an emergency.
For example, if one of your clients gets an infection from poorly-cleaned equipment, your salon could be on the line for the related health care costs. Or if one of your luxury massage chairs malfunctions, you'll need more than a massage to deal with the financial stress of replacing it. Nail Salon Insurance is like a protective wrap that covers you from financial risks to your business.
What does Nail Salon Insurance cover?
Nail Salon Insurance is a type of Business Owners Policy (BOP), which combines general liability insurance and commercial property insurance. Think of as a full set of coverage in one cost-effective and easy-to-manage package. Nail Salon Insurance contains critical coverage for safeguarding your business against common risks that your salon faces every day. It includes:
General liability insurance: This coverage protects your business from bearing all of the financial costs associated with bodily injuries, property damage, or personal and advertising injuries to third parties. Let's say that the foot bath in the pedicure chair overflows. Before the technician can clean it up, someone slips and falls in your salon. Your nail salon insurance would cover the injured customer's medical costs.
Commercial property insurance: This policy covers your company property if they're lost or accidentally damaged. It includes:

Business building insurance: If your building structure gets damaged or destroyed, this coverage pays for the costs of damage to your physical space. If your salon catches fire, this will cover the cost of the resulting damage.
Business content insurance: This part of commercial property insurance pays for the company property that is within your nail salon or within a hundred feet of your nail salon, including chairs, manicure tables, and nail dryers.

Business interruption insurance: This coverage is also included in your commercial property insurance policy. It pays for loss of income if your business stops operating due to physical loss or damage. For example, if a pipe bursts and water damage destroys your salon space, business interruption insurance allows you to rebuild and stay in business.
If you think you need more protection, you can also add extra coverage to your Nail Salon Insurance policy, such as:
Equipment breakdown coverage: As a nail salon owner, every piece of equipment from your tip cutters to the HVAC system is essential. If the air conditioner breaks, equipment breakdown coverage will make sure the claim isn't too hot to handle. It will cover the expenses associated with equipment damage or failure.
Hired and non-owned auto insurance: Meet clients outside of the salon? You'll probably need this policy to safeguard your company from third-party liability for vehicles that they lease, rent, borrow or hire. If one of your staff gets into a car accident while driving their vehicle to their client's house for a nail appointment, your business could be held liable for the other driver's medical costs or car repairs.
Who needs Nail Salon Insurance?
If you own a nail salon in a physical space that you own or lease, you will likely need Nail Salon Insurance to safeguard the business and the property inside of it. Generally speaking, nail salon owners who are looking for an easy way to bundle general liability insurance and commercial property insurance should have a Nail Salon Insurance policy.
How much does Nail Salon Insurance cost?
Your premium is based on your location, your building's construction type, fire resistance, and proximity to the local fire station. We also check whether your nail salon is in a building that other people use and occupy. We've clipped the process of getting a quote and buying a policy down to a couple of questions and just a few minutes.
Shellac your business income with the right coverage
Sure, as a nail salon owner, you want to leave your clients with gorgeous nails, but it's important to help your business shine, too. Before an accident occurs, here's what you need to keep in mind to protect your business:
Buying nail salon insurance allows you to bundle general liability insurance and commercial property insurance.
You can add on equipment breakdown coverage or hired and non-auto insurance for extra protection.
If you operate your salon from an owned or leased space (even if you have a mobile operation), you need to have nail salon insurance.
Nail Salon Insurance FAQs
I don't need commercial property insurance. Do I need a BOP?
If you don't need building property insurance, you can always pick a general liability policy for your business. Thimble offers Nail Tech Insurance designed just for you.
How do I show proof of insurance if I purchase Nail Salon Insurance?
Does Nail Salon Insurance protect the equipment that travels with me to jobs?
With Thimble, you can protect up to $10,000 of equipment while you travel to do clients' nails outside of the salon. But if you use expensive rented equipment or travel often to offsite appointments, you might need to buy Business Equipment Protection.
Does Nail Salon Insurance cover employees?
If you want to protect your employees in case they get hurt on the job, you'll need to buy workers' compensation insurance. Most states require businesses to carry this insurance, but you might want to check the regulations in your state.
What are Thimble's Nail Salon Insurance policy limits?
At Thimble, BOP coverage limits starting at $300,000 for general liability insurance, $250,000 for building coverage, and $50,000 for business contents. If you need more protection, you can raise your coverage up to $1 million for general liability insurance and building insurance, and $500,000 for business personal property.
Sometimes people want to book my nail salon for an event, like a bridal shower. Will Nail Salon Insurance cover me?
It may be covered if you organize the event yourself (say, a holiday party). if you allow someone else to organize an event at your retail location, you should require them to get event liability insurance and name you as an Additional Insured.
People like you like Thimble.
We're trusted by over 40,000 small businesses. (And thanks. We like us too.)
4.6/5 stars from 852 reviews
Fast & Easy
This is fast and easy and works great for me! I am a one man freelance landscaper and this gives me the ability to purchase insurance directly from my phone anytime and anywhere I need it.
Super easy to use! Though of everything
This app is beautiful and super easy to use! It's super easy to get insurance for the weddings I shoot where the venues require insurance. I can just buy it on the app with 3 clicks and I'm done.
Awesome Product
I love this idea ????!! I needed to have proof of liability to present my proposal; got it on the spot. I didn't win the bid but I didn't get stuck with costly insurance, either!!
Best insurance solution for small businesses.
I love the convenience of this insurance app, its the best thing since sliced bread????????
So Easy!!! I LOVE IT
It was so easy, quick, and simple. The PDF package I received contained everything I needed. This was the best experience I've ever had obtaining insurance...thank you!!!
Great rate!
I was very impressed with your monthly rate on general liability coverage! Much less than 1/12 of everyone else's annual rate.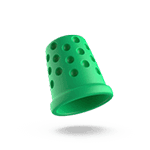 Quick-thinking insurance for fast-moving businesses.