Beautiful gardens don't appear overnight. Landscapers across the globe work to mow, trim, style and plant lawns and gardens, making both public and residential areas more pleasing to the eye.
Landscaping companies can offer a multitude of services with their own set of tools and needs, from yard care and maintenance to tree removal or a large scale garden build. Each offering is unique, but all help make people more excited to be outdoors at their own homes or in neighborhood parks and businesses.
But before you plant your roots into this budding industry, we'll go through some statistics that can help you learn more about it to decide whether starting a career in landscaping is right for you.

The state of landscaping
From manicured lawns to extravagant gardens or a well-maintained public park, landscapers do a lot of work to keep the outdoors beautiful. Let's look at the state of this crucial industry.
Is the landscaping industry growing?
The landscaping industry is growing. Over the past few years, the industry has grown at a rate of 2.5% per year. Looking to the future, the landscaping services sector is expected to keep growing at a compound annual growth rate (CAGR) of 4.5% per year.
And employment is expected to rise with it. The Bureau of Labor Statistics7 estimates that employment of grounds maintenance workers will increase by 10% from 2019 to 2029.
What is the demand for landscaping?
Single-family residences are the largest driver of the landscaping market, and 32% of landscaping companies report that landscape maintenance is their fastest-growing service offering. Landscape maintenance includes services like mowing, trimming, weeding and gardening.
How big is the landscaping market?
The landscaping market is valued at $105 billion in 2021. Of all the occupations in the Administration, Business Support and Waste Management Services sector, landscaping and grounds maintenance is the third largest.
Relevant industry statistics
The landscaping industry encompasses many crucial services that keep homes, gardens and public areas beautiful. Let's dig into what helps this industry grow.
Landscaping industry overview
The landscaping industry is large and complex. But whether you offer lawn trimming services or plant beautiful gardens, the following statistics will give you more insight into the state of the industry as a whole.
Landscaping company statistics
Landscaping companies tend to be small operations, though there are a few high earners that are more large-scale. The following statistics will look into landscaping companies and how they choose to operate and employ.
The most common landscaper is a 40-year-old man with a high school diploma. The following statistics will dig into landscaper demographics.
Single-family homes that earn more than $100,000 per year are the highest drivers of the landscaping services industry. In the following statistics, we'll look into what is earning landscaping companies the most money.
Landscaping career outlook
People love their lawns. As the landscaping industry continues to grow, there are an increasing number of opportunities for those looking to cultivate their own business. The following statistics will look at a landscaper's career outlook.
It's unlikely that the growth of the landscaping industry is going to wilt. So if you're handy with a garden hoe and ready to get out there, do you research, get insured
and get planting.
Sources:
Get Greenlight in your inbox.
It's not every other newsletter. It's every other week, four minutes long, and just for small businesses.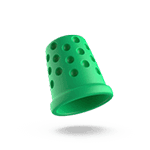 Quick-thinking insurance for fast-moving businesses.