Pharmacy Insurance
Get a policy in minutes
Get a quote
4.7/5 stars from 638 reviews on Trustpilot
Backed by the best
Why do you need Pharmacy Insurance?
People come to your pharmacy to feel better, but how do you protect your business from accidents? Owning a business location that sees a lot of foot traffic poses a financial risk to you. For example, if a bottle of cough syrup falls to the floor and a customer steps on the glass, she could sue you for bodily injury. And unfortunately, pharmacies are a common target for burglary. We prescribe Pharmacy Insurance to offer financial protection from these kinds of mishaps and more.
What does Pharmacy Insurance cover?
Thimble's Pharmacy Insurance is a type of Business Owners Policy (BOP), which combines general liability insurance and commercial property insurance in one bundle. Just like your pharmacists mix ingredients to heal specific ailments, a BOP protects businesses from the most common risks they face on a daily basis. It includes the following types of coverage:
General liability insurance: Offers financial protection from claims of bodily injury, property damage, or personal and advertising injury to a third party. If your staff member tips over the container of walking canes and someone trips over one, twisting their ankle, you could be held liable. General liability insurance can cover their medical expenses.
Commercial property insurance: Covers a business's physical location and stock or inventory from accidental loss or damage, such as a fire. It's split into two categories: one is business building insurance, which covers damage to the structure itself. If a pharmacist leaves a beaker on a heater for too long and a fire breaks out, the damage would be covered. The second category, business contents insurance, covers theft or damage of business property inside or within 100 feet of the building. If your pharmacy was robbed, commercial property insurance would pay to replace the items.
Business interruption insurance: This provides your lost business income when your business is shut down due to a covered claim. So if there is a fire in the pharmacy and you have to close for repairs, you'll be able to stay in business.
Because every business has different needs, you can add optional coverages to Pharmacy Insurance:
Equipment breakdown coverage: If the refrigeration unit that stores medications falters, equipment breakdown coverage will kick in by covering the cost to repair the equipment.
Hired and non-owned auto coverage: If you have an employee deliver prescriptions to senior citizens who can't get around, and they get in an accident, you can still be sued. Hired and non-owned auto coverage can help.
Who needs Pharmacy Insurance?
As a storefront that serves the community, you need Pharmacy Insurance. The physical footprint puts you at risk — not only can something damage your building or business contents, but customers can suffer a bodily injury or property loss on your premises. Even a small loss can be financially devastating without insurance.
Your job is to help people get healthier as easily as possible. Thimble's job is to make getting the right insurance policy easy; that's why we created Pharmacy Insurance.
How much does Pharmacy Insurance cost?
Factors that determine the premium of your Pharmacy Insurance policy include location, building materials, and proximity to a fire station. Click "get a quote" to start the process; just answer a few quick questions and we'll help you with the rest. You can get insured within minutes — literally.
Supplement your business with Pharmacy Insurance
Slip-and-fall accidents or fires don't have to be devastating to your business, and you don't need to lose sleep over the possibility of an accident. Start by clicking "Get a Quote" online or on the Thimble app, and you can have a policy within minutes. Now that's what the doctor ordered.
Pharmacy Insurance FAQs
What are Thimble's Pharmacy Insurance coverage policy limits?
Pharmacy Insurance coverage limits range from $300,000 to $1 million for general liability insurance, $250,000 to $1 million for building coverage, and $50,000 to $500,000 for business personal property.
What other kinds of insurance do pharmacies need?
Pharmacies can benefit greatly from purchasing a cyber liability policy. Small businesses make up nearly 60% of targeted cyberattacks, and pharmacies stand to risk compromising patients' private health information to hackers. Cyber insurance can help you manage the fallout of a hacker attack.
Can I still get general liability insurance without commercial property insurance?
Sure thing! You can purchase only general liability insurance. However, if you own a physical location, we recommend purchasing a BOP for full coverage.
How do I show proof of Pharmacy Insurance?
Proof of insurance is shown by providing a Certificate of Insurance (COI). This is available immediately after getting a policy and you can download as many as you need at no extra charge. Give one to your landlord, to your customers, to your friends, even strangers on the street and you don't have to pay an extra penny.
Does Pharmacy Insurance cover injury to my employees?
General liability insurance only covers third parties except for your employees. If you have employees, they could get injured or sick at work, so you'll want to get a workers' compensation policy. (Plus, it's usually illegal not to have one if you have employees.)
People like you like Thimble.
We're trusted by over 40,000 small businesses. (And thanks. We like us too.)
4.7/5 stars from 638 reviews
Fast & Easy
This is fast and easy and works great for me! I am a one man freelance landscaper and this gives me the ability to purchase insurance directly from my phone anytime and anywhere I need it.
Super easy to use! Though of everything
This app is beautiful and super easy to use! It's super easy to get insurance for the weddings I shoot where the venues require insurance. I can just buy it on the app with 3 clicks and I'm done.
Awesome Product
I love this idea ????!! I needed to have proof of liability to present my proposal; got it on the spot. I didn't win the bid but I didn't get stuck with costly insurance, either!!
Best insurance solution for small businesses.
I love the convenience of this insurance app, its the best thing since sliced bread????????
So Easy!!! I LOVE IT
It was so easy, quick, and simple. The PDF package I received contained everything I needed. This was the best experience I've ever had obtaining insurance...thank you!!!
Great rate!
I was very impressed with your monthly rate on general liability coverage! Much less than 1/12 of everyone else's annual rate.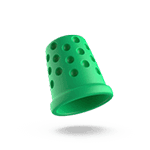 Quick-thinking insurance for fast-moving businesses.