Barbershop Insurance
Get a policy in minutes
Get a quote
4.7/5 stars from 638 reviews on Trustpilot
Backed by the best
Why do you need Barbershop Insurance?
Every day that you come into the barbershop, you're spending your work hours helping clients look and feel their best. But in doing so, you're handling all sorts of equipment that could cause harm if used incorrectly. Furthermore, if you're operating on a razor-thin margin and damage occurs to your building or to the equipment inside, you could see a shave off your profits.
Going out of business is going out of style. That's where Barbershop Insurance comes in. If you own and run a barbershop, you need insurance coverage to protect your business from all sorts of risks that shop owners face every day.
What does Barbershop Insurance cover?
With Barbershop Insurance, you don't need multiple policies to safeguard your operation. All you need is one cost-efficient and simple Business Owners Policy (BOP). Like your famous haircut and shave package, it combines general liability insurance and commercial property insurance in one bundle. Here are the services:
General liability insurance: Protects your business from the financial impact of third-party claims of bodily injury, property damage or personal and advertising injury. For example, if your client's jewelry gets caught in your clippers, you could be held responsible for the cost of replacing it. If your client gets up from their chair and trips on a cord, you could be held responsible for the medical costs associated with their fall. Or another barbershop owner could accuse you of plagiarizing their logo.
Commercial property insurance: You'll need this coverage to pay for your business property and equipment if it gets accidentally lost, damaged, or stolen. This part of the policy includes:

Business building insurance: This pays for any damage to the four walls of your barbershop building. If lightning strikes the classic barbershop pole you've proudly installed and damages the building, you'll be covered for its repair.
Business content insurance: This coverage applies to any company property within your barbershop as well as within a 100-foot radius of the premises. If said lighting strike starts a fire that spreads inside the building and damages your computers, your insurance could pay for the replacement.

Business interruption insurance: Also known as business income insurance, this helps to cover lost revenue if a disruption temporarily stops you from running your business. For example, if the fire forces you to close down for repairs, your insurance coverage could soften the financial blow by helping to recoup your lost income.
Think you need more coverage? Here are some other options to further protect your barbershop. Like a barbershop chorus, they blend beautifully with your policy:
Equipment breakdown coverage: This add-on covers the expenses associated with equipment damage or failure. For example, if your card payment system malfunctions and you can no longer service clients, this coverage would apply because it covers losses associated with communication equipment.
Hired and non-owned auto insurance: Covers personal automobiles and trucks or rental vehicles that you (or an employee) use for work but that your business doesn't own. For example, if one of your barbers has an accident while driving to an appointment at a client's home, the other driver could sue your company.
Who needs Barbershop Insurance?
As a barbershop owner, you — like any other small or mid-sized business with a physical storefront and valuable business assets — should consider getting Barbershop Insurance. We recommend that you get this policy if you want to bundle general liability insurance and commercial property insurance in one policy. With insurance, you don't need to work yourself into a lather if you are at the receiving end of a liability claim or if your business property is stolen or damaged.
How much does Barbershop Insurance cost?
Each person's hair is unique, and so is your business. So the short answer to this question is: it depends. How much you'll pay for your Barbershop Insurance policy will vary based on where your shop is located, the building construction type, the building's fire resistance, how close it is to a fire station, adjacent tenants, and other nearby exposures.
Your insurance premium could use a trim
The best time to get Barbershop Insurance is before someone files a claim. As you're picking which policy is best for your business, here's what you need to remember:
If a customer or other non-employee third party gets hurt or suffers property damage in your barbershop, general liability insurance would cover the costs of that claim.
If your company property gets damaged and you have to close down your business for a few days, commercial property insurance can pay to get the shop up and running again.
If you're worried about your equipment breaking down or about auto liability when meeting clients off-site, you can purchase additional coverage for those risks.
Your insurance coverage will vary based on multiple factors, but the investment is worth it.
Don't let the lack of insurance cut your business prospects short. With Thimble, you can quickly get a quote and get Barbershop Insurance coverage in less time than it takes to give a buzz cut.
Barbershop Insurance FAQs
I don't need commercial property insurance (I have a mobile business). Do I need a BOP?
If you don't want to buy a BOP, you don't have to. If you only need general liability insurance, you can buy Barber Insurance. Just remember that your barbershop's business equipment won't be covered.
How do I show proof of insurance if I purchase Barbershop Insurance?
You've probably been asked to show your barber license to get a job. Similarly, landlords may ask for your proof of insurance before you buy or lease your shop. With Thimble, you can get as many Certificates of Insurance (COIs) as you need, at no extra cost, to prove that you've obtained liability insurance.
Does Barbershop Insurance protect the equipment that travels with me to jobs?
As a Thimble customer, you can cover up to $10,000 worth of gear that you own while it's off-site. If you use equipment that belongs to someone else while traveling to appointments or photoshoots, you need to buy Business Equipment Protection.
Does Barbershop Insurance cover employees?
If you're worried about your staff injuring themselves at work, you want to get a workers' compensation policy in addition to your own general liability insurance. You'll need to research what workers' compensation insurance requirements are in your state, but most states require any business with at least one employee to have it.
What are Thimble's BOP coverage policy limits?
With Thimble, BOP coverage begins at $30,000 for general liability insurance, $250,000 for building coverage and $50,000 for business contents. If you don't think that's enough, you can increase your limit to $1 million for general liability insurance and building insurance as well as $500,000 for business personal property.
Fast & Easy
This is fast and easy and works great for me! I am a one man freelance landscaper and this gives me the ability to purchase insurance directly from my phone anytime and anywhere I need it.
Super easy to use! Though of everything
This app is beautiful and super easy to use! It's super easy to get insurance for the weddings I shoot where the venues require insurance. I can just buy it on the app with 3 clicks and I'm done.
Awesome Product
I love this idea ????!! I needed to have proof of liability to present my proposal; got it on the spot. I didn't win the bid but I didn't get stuck with costly insurance, either!!
Best insurance solution for small businesses.
I love the convenience of this insurance app, its the best thing since sliced bread????????
So Easy!!! I LOVE IT
It was so easy, quick, and simple. The PDF package I received contained everything I needed. This was the best experience I've ever had obtaining insurance...thank you!!!
Great rate!
I was very impressed with your monthly rate on general liability coverage! Much less than 1/12 of everyone else's annual rate.
Read more on Trustpilot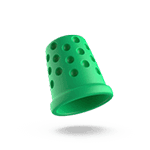 Quick-thinking insurance for fast-moving businesses.