Travel Agency Insurance
Get a policy in minutes
Get a quote
4.6/5 stars from 852 reviews on Trustpilot
Backed by the best
Why do you need Travel Agency Insurance?
While your clients embark on their scuba diving adventure off the coast of Australia or the backpacking trip you planned for them in Peru, you need to worry about the risks you face much closer to home.
What would you do if a hurricane caused major roof damage to your office or a client tripped over a floor mat and broke their ankle? Not exactly the kind of trip they were hoping for! Not only would your client have to postpone their dream vacation, but they could sue your business for medical expenses, lost wages, and more. Thimble's Travel Agency Insurance can help protect your business from the financial consequences of accidents like this and even provide your legal defense in the event of a third-party lawsuit.
Follow along while we give you a tour of what Travel Agency Insurance covers, how much it costs, and more.
What does Travel Agency Insurance cover?
Thimble's Travel Agency Insurance is sold as a Business Owners Policy (BOP), which bundles general liability insurance and commercial property insurance. These coverages work together to protect your travel agency from the financial impact of third-party claims of bodily injury, property damage, and more.
Here's what's on the itinerary when you get travel agency insurance from Thimble:
General liability insurance: This coverage will protect your agency from the financial impact of bodily injury, property damage, or personal and advertising injury claims from third parties. So, say you swipe a little too vigorously on your client's tablet while viewing their vacation photos, sending it crashing against the wall. In that case, your insurance would have you covered. Or, if another business claims you infringed on their logo copyright in your advertising, your insurance could provide your legal defense.
Commercial property insurance: Commercial property insurance covers your business property from direct damage, loss, or theft. It includes business building insurance, which covers structural damage, like a fire that burns down the building. It also includes business contents insurance, which covers damaged or stolen business property inside the building or within a 100-foot radius of your office.
Business interruption insurance: Thimble's Travel Agency Insurance also covers lost business income if your travel agency has to close temporarily. For instance, if another tenant carelessly causes a fire, authorities could condemn the building until repairs are made. This policy would replace the lost income until you can safely reopen.
You can also add these optional coverages to your Thimble Travel Agency Insurance:
Equipment breakdown insurance: This policy will pay to repair or replace business equipment that unexpectedly stops working. So, for example, if a power surge burns out your building's HVAC system, equipment breakdown insurance may cover the cost of repair or pay for a new one.
Hired and non-owned auto coverage: If you or your employees travel for work, you might need hired and non-owned auto insurance. Imagine that your employee offers to drive a client to the airport for an early flight and gets into an accident on the way. This policy may cover your legal defense if the other driver sues you for their medical bills.
Who needs Travel Agency Insurance?
If you own a small-to-medium-sized travel agency with a physical office or have valuable assets on your premises, you should consider getting Travel Agency Insurance.
We also recommend Travel Agency Insurance for agents who want to bundle general liability insurance and commercial property insurance into one policy for convenience and savings. That way, you can save your money for a dream vacation of your own.
How much does Travel Agency Insurance cost?
The cost of travel agency insurance is mostly based on where your business is located. However, we also look at the materials the building is constructed with, its proximity to a fire station, fire resistance, adjacent tenants, and other nearby exposures.
Thimble is your ticket to business protection
Travel agents face unique risks, but Thimble's Travel Agency Insurance bundles multiple coverages together for you to help protect your business. And while getting your customers to that remote rainforest destination in Bali might be complicated, purchasing insurance with Thimble is not.
Just click "get a quote," answer a few questions, see your rate, and click to purchase — all in less time it takes to pack for the next getaway of your own.
Travel Agency Insurance FAQs
I don't own the building where my travel agency is located. Do I need a BOP?
Even if you don't own your own building, you should consider BOP insurance if you have valuable property contained within your office space, such as computer equipment, printers, or a copy machine. If not, you can refuse the commercial property insurance and only purchase general liability insurance.
How do I show proof of insurance if I purchase Travel Agency Insurance?
When you buy Thimble Travel Agency Insurance, you can download as many Certificates of Insurance (COI)
as you need to prove you carry liability insurance. You might need to show proof of coverage to a prospective client or to a landlord if you're leasing an office for your agency.
Does Travel Agency Insurance protect the equipment that travels with me to jobs?
Yes. Travel agency insurance from Thimble includes up to $10,000 in coverage for business equipment when it's away from your office. Mind that if your job causes you to travel often with expensive equipment in tow, you might want to purchase Business Equipment Protection for added protection.
Does Travel Agency Insurance cover employees?
When you buy travel agency insurance from Thimble, you and your employees get the same coverage. However, Thimble Travel Agency Insurance won't cover work-related employee injuries or illnesses. If you have multiple travel agency employees on staff, you'll want to get workers' compensation, which is a legal requirement in most states.
What are Thimble's BOP coverage policy limits?
A BOP from Thimble includes coverage starting at $300,000 for general liability insurance, $250,000 for building insurance, and $50,000 for business contents insurance. However, you can always increase your coverage for more protection. The maximum policy limits are $1 million for general liability insurance and business building insurance and $500,000 for business contents insurance.
Does Travel Agency Insurance cover travel?
Travel agency insurance won't cover your customers' travel. So, if a client's flight gets delayed or there's an earthquake near a hotel you booked for them, your BOP won't apply. For that, your customers should consider travel insurance, which covers trip cancellations, medical emergencies, lost luggage, and travel delays.
People like you like Thimble.
We're trusted by over 40,000 small businesses. (And thanks. We like us too.)
4.6/5 stars from 852 reviews
Fast & Easy
This is fast and easy and works great for me! I am a one man freelance landscaper and this gives me the ability to purchase insurance directly from my phone anytime and anywhere I need it.
Super easy to use! Though of everything
This app is beautiful and super easy to use! It's super easy to get insurance for the weddings I shoot where the venues require insurance. I can just buy it on the app with 3 clicks and I'm done.
Awesome Product
I love this idea ????!! I needed to have proof of liability to present my proposal; got it on the spot. I didn't win the bid but I didn't get stuck with costly insurance, either!!
Best insurance solution for small businesses.
I love the convenience of this insurance app, its the best thing since sliced bread????????
So Easy!!! I LOVE IT
It was so easy, quick, and simple. The PDF package I received contained everything I needed. This was the best experience I've ever had obtaining insurance...thank you!!!
Great rate!
I was very impressed with your monthly rate on general liability coverage! Much less than 1/12 of everyone else's annual rate.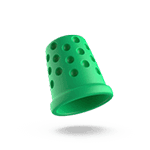 Quick-thinking insurance for fast-moving businesses.