Greenhouse Insurance
Get a policy in minutes
Get a quote
4.6/5 stars from 852 reviews on Trustpilot
Backed by the best
Why do you need Greenhouse Insurance?
Every horticulturist understands that plants need good, nutrient-rich soil to thrive and protection from pests and disease. Likewise, in order for your greenhouse business to grow, you need the right insurance coverage to protect you from the risks you face on a daily basis. Greenhouse Insurance coverage offers you a healthy base for your business to take root.
If your climate control system fails and you lose all or part of your inventory, for example, without Greenhouse Insurance, you're not only on the hook for the cost to repair or replace your system, but you may lose a significant amount of income from a missed crop cycle. Plus, what happens if a customer or supplier trips over one of your irrigation lines and sues you? Insurance coverage for greenhouses can cover the medical costs from the injury and also provide your legal defense if you get sued.
Grab your trowel and let's dig in.
What does Greenhouse Insurance cover?
Like a good, loamy soil containing sand, silt, and clay, nursery insurance is a type of Business Owners Policy (BOP) that blends general liability insurance with commercial property insurance to safeguard greenhouse and nursery owners against many of the common risks they face on a daily basis. It includes:
General liability insurance: Protects your business against the financial impact of claims involving non-employee bodily injury, property damage, or personal and advertising injury. If a guest trips over your irrigation system and sustains an injury due to their fall, nursery insurance can cover the costs stemming from the damage. And if your business gets sued, commercial Greenhouse Insurance can provide for your legal defense.
Commercial property insurance: Covers your owned building as well as the business contents inside the building or within 100 feet of the premises (whether they are owned, rented, or borrowed). So, for example, if a storm knocks out a ceiling panel, causing water damage and inventory loss, commercial property insurance can kick in to cover the damage to your structure.
Business interruption insurance: Covers the loss of business income due to suspension of operations as a result of direct physical loss or damage. If one of your grow lights malfunctions and starts a fire, leaving you unable to operate your business, Greenhouse Insurance can cover your income and continued expenses until repairs are made (and you can get back to growing).

You can also add optional coverage to your policy, including:

Equipment breakdown insurance: If a power surge knocks out your backup generators, insurance coverage for greenhouses can help cover the cost to repair or replace the units.
Hired and non-owned auto coverage: It may be common for you or your employees to use your own vehicles to run simple errands like making a bank deposit or bidding on a project. Or maybe you rent a truck to make deliveries. If you get into an accident while conducting work-related activities, your business can be sued for damages. Hired and non-owned auto coverage can financially protect your business from third-party bodily injury and property damage claims.
Who needs Greenhouse Insurance?
Small-to-medium-sized greenhouse businesses that own or lease a physical structure need Greenhouse Insurance to financially cover themselves from risks. Similar to small sprouts that need protection and coverage to thrive in the face of the elements, you can rest assured that a claim won't financially ruin you. In a single convenient bundle, Greenhouse Insurance covers you from first-party risks and third-party liabilities.
How much does Greenhouse Insurance cost?
The cost of Greenhouse Insurance is based primarily on your business address. We'll calculate your premium based on building construction type, fire resistance and proximity to a fire station, among a few other factors such as adjacent tenants and nearby exposures.
Coverage from your head tomatoes
Your plants may grow in cycles, but risk is a constant reality for greenhouse and nursery businesses. Thimble's Greenhouse Insurance coverage offers you financial protection if you are sued or your property is lost or damaged.
Plus, Thimble makes getting Greenhouse Insurance simple. Just click "get a quote," answer a few questions, and purchase online or directly from our app. You can't beet that!
Greenhouse Insurance FAQs
Does Greenhouse Insurance cover my employees?
Injury to your employees is not covered by general liability insurance. To cover your employees for work-related injuries and illnesses, you need workers' compensation insurance. And though each state has different rules, workers' comp is probably required if you have employees.
Does Greenhouse Insurance cover damage to my plants?
Most property insurance policies exclude damage to, or loss of, live plants. Please read the details of your policy and consult an insurance professional to determine if coverage extends to your plants. If you wish to insurance plants or crops, you may need to purchase crop insurance.
What's the difference between Nursery Insurance and commercial Greenhouse Insurance?
The basics between the two are similar (both are BOP policies) but policy terms vary between insurance companies, so it's a good idea to read the quotes and policies carefully. Consult with a licensed agent to help you compare and decide which is best for your business operation.
What are Thimble's Greenhouse Insurance policy limits?
As a BOP, coverage limits start at $300,000 for general liability insurance, $250,000 for building coverage, and $50,000 for business contents. That's just the root coverage. You can increase your coverage up to $1 million for general liability insurance and building insurance, and $500,000 for business personal property if needed.
Will Greenhouse Insurance cover my employees and me at job sites?
Greenhouse Insurance provides general liability insurance that covers you and your employees for claims of bodily injury or property damage to a third party. It doesn't cover job-related injury to your employees, for example, if an employee injures their back during a delivery to a retail garden center. To cover employees, you should purchase workers' comp insurance, which is likely to be required by your state if you have employees.
If I build a new greenhouse after I purchase Greenhouse Insurance, will it be covered?
While most policies offer some kind of grace period for the construction of new structures, you should call your insurance company as soon as possible to update your policy terms and arrange coverage for any new structures.
How do I show proof of insurance if I purchase Greenhouse Insurance?
Thimble makes it easy for you to generate as many Certificates of Insurance (COI)
as you need to show you have liability insurance. You can easily do so online or directly from our app.
People like you like Thimble.
We're trusted by over 40,000 small businesses. (And thanks. We like us too.)
4.6/5 stars from 852 reviews
Fast & Easy
This is fast and easy and works great for me! I am a one man freelance landscaper and this gives me the ability to purchase insurance directly from my phone anytime and anywhere I need it.
Super easy to use! Though of everything
This app is beautiful and super easy to use! It's super easy to get insurance for the weddings I shoot where the venues require insurance. I can just buy it on the app with 3 clicks and I'm done.
Awesome Product
I love this idea ????!! I needed to have proof of liability to present my proposal; got it on the spot. I didn't win the bid but I didn't get stuck with costly insurance, either!!
Best insurance solution for small businesses.
I love the convenience of this insurance app, its the best thing since sliced bread????????
So Easy!!! I LOVE IT
It was so easy, quick, and simple. The PDF package I received contained everything I needed. This was the best experience I've ever had obtaining insurance...thank you!!!
Great rate!
I was very impressed with your monthly rate on general liability coverage! Much less than 1/12 of everyone else's annual rate.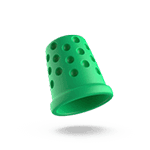 Quick-thinking insurance for fast-moving businesses.