Florist Insurance
Get a policy in minutes
Get a quote
4.6/5 stars from 852 reviews on Trustpilot
Backed by the best
Why do you need Florist Insurance?
Imagine a wedding without a bouquet or a Mother's Day where no one got flowers. Life would be a lot less colorful without florists like you. You help us express our grief and tell the people around us we care about them. But running a floral business can be thorny at times, both literally and figuratively. That's where Florist Insurance comes in.
If a customer slips in a puddle or trips over a watering hose, you may be in for some expensive medical bills. And if they decide to sue you, defending your business is going to cut into your bottom line. Luckily Florist Insurance can cover you for costs stemming from accidents and property loss or damage so your business can continue to blossom.
What does Florist Insurance cover?
When crafting an eye-catching centerpiece, you use complementary flowers that create a harmonious arrangement. Similarly, Florist Insurance is a carefully crafted Business Owners Policy (BOP) designed to combine various coverage types you need to safeguard your florist business. What's included?
General liability insurance: Offers financial protection from third-party claims involving bodily injury, property damage, or personal and advertising injury. For example, if a vendor slips on a puddle below one of your hanging plants and gets injured, Florist Insurance can pay for their medical expenses. And if you get sued, take comfort knowing that Florist Insurance will provide your legal defense.
Commercial property insurance: Covers your floral shop and the business contents inside or within 100 feet. If your automatic irrigation system goes haywire and floods your shop, commercial property insurance can cover the costs to repair the water damage and also compensate you for any lost inventory.
Business interruption insurance: If you temporarily can't operate your business due to direct physical loss or damage, Florist Insurance can pay for lost income and continuing expenses while you're shut down.
Depending on your business needs, consider enhancing your coverage bouquet with these additional coverages:
Equipment breakdown insurance: If your flower cooler breaks down, for example, equipment breakdown insurance may cover the cost to repair or replace it.
Hired and non-owned auto insurance: This coverage provides liability insurance for vehicles being used for work that your business doesn't own. For example, if your employee is delivering flowers to a customer on their moped and causes an accident, your business could be sued. In that case, hired and non-owned auto insurance can help pay for the other party's property damage and bodily injury.
Who needs Florist Insurance?
Florist Insurance is a good idea for all florists, especially if you have a physical storefront because it will cover the structure of your owned building. But even if you don't own the building, Florist Insurance will cover the contents of the building from which you operate and protect you against the financial impact of third-party liabilities.
With the right coverage in place to protect your bottom line, your florist business can take root even if an unfortunate event occurs.
How much does Florist Insurance cost?
The cost of your florist insurance can vary. Thimble will consider multiple factors to establish your cost, including your specific location and its proximity to a fire station. We'll also look into the construction type of your building, its fire resistance and what other types of businesses share your building.
Protect your business once and floral
While your customers stop and smell your roses, you've got enough to worry about just to keep your business blossoming. Don't worry — we've got the right arrangement for you. Thimble's Florist Insurance helps protect you from the financial consequences of thorny situations that can snag your business plans, like accidents and lawsuits.
Ready to get started? Download the Thimble mobile app or click "Get a Quote" to find out in just a few minutes what Florist Insurance will cost you. Oh, snapdragon!
Florist Insurance FAQs
What are the biggest risks facing florists?
Some of the main risks that you face as a florist include lost or damaged inventory, property damage, delivery accidents, and accidents involving third parties. Florist Insurance exists to protect you from the financial consequences of many of these events.
How can I show proof of my Florist Insurance after purchasing it?
Once you get your Florist insurance with Thimble, you'll be able to show proof with a certificate of liability insurance. Need more than one? No problem. You can generate as many COIs as you need at no additional cost.
Does Florist Insurance cover my employees?
Your employees will have the same coverage as you when it comes to third-party claims arising from their work for you. However, Florist Insurance does not cover employee work-related injuries or illnesses. While laws vary by state, you'll want to purchase workers' compensation to make sure your employees are covered.
If I'm sued for negligence, will Florist Insurance cover me?
For cases involving negligence, you'll need professional liability insurance, which can cover you if a third party claims you failed to deliver your services appropriately, causing them financial or reputational harm.
Does Florist Insurance cover an event held at my place of business?
If you are holding an event at your florist shop, BOP will usually cover it. However, if the event is on your premises but held by someone else, they should get event liability insurance.
What are Thimble's Florist Insurance policy limits?
Thimble's policy limits for Florist Insurance start at:
$300,000 for general liability insurance
$250,000 for building coverage
$50,000 for business contents
However, keep in mind, that's just the baseline. You can increase your coverage if needed up to $1 million for general liability insurance and building insurance, and up to $500,000 for business personal property.
People like you like Thimble.
We're trusted by over 40,000 small businesses. (And thanks. We like us too.)
4.6/5 stars from 852 reviews
Fast & Easy
This is fast and easy and works great for me! I am a one man freelance landscaper and this gives me the ability to purchase insurance directly from my phone anytime and anywhere I need it.
Super easy to use! Though of everything
This app is beautiful and super easy to use! It's super easy to get insurance for the weddings I shoot where the venues require insurance. I can just buy it on the app with 3 clicks and I'm done.
Awesome Product
I love this idea ????!! I needed to have proof of liability to present my proposal; got it on the spot. I didn't win the bid but I didn't get stuck with costly insurance, either!!
Best insurance solution for small businesses.
I love the convenience of this insurance app, its the best thing since sliced bread????????
So Easy!!! I LOVE IT
It was so easy, quick, and simple. The PDF package I received contained everything I needed. This was the best experience I've ever had obtaining insurance...thank you!!!
Great rate!
I was very impressed with your monthly rate on general liability coverage! Much less than 1/12 of everyone else's annual rate.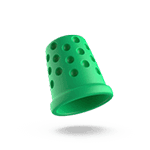 Quick-thinking insurance for fast-moving businesses.