Retail Store Insurance
Get a policy in minutes
Get a quote
4.6/5 stars from 852 reviews on Trustpilot
Backed by the best
Why do you need Retail Store Insurance?
You've worked hard to make your retail store a place where people can enjoy shopping and finding the perfect item they're looking for. However, with so many people walking in and out of your store, you are at a high risk that a customer could get hurt on your premises, their personal property could be damaged and they could hold you liable, or that you could suffer a loss to your business property.
For example, a child could climb on a display case that could fall and injure him. On top of liability risks, it's possible that a pipe will burst and make you close down your store for a few days, or that thieves break in and steal your inventory and supplies.
To provide just the right fit of coverage, Thimble's Retail Store Insurance provides financial protection against many of the common risks retail store owners face.
What does Retail Store Insurance cover?
Retail Store Insurance is a specialized type of Business Owners Policy (BOP), which combines general liability insurance with commercial property insurance. This combination gives you robust coverage for the financial losses associated with common claims against retail stores. Think of it like your very own insurance BOGO.
With Retail Store Insurance, you get the following:
General liability insurance: Provides financial protection if a non-employee third party, such as a customer or a passerby, suffers a bodily injury or has personal property damaged on your premises. For example, if a customer tries on heels and twists their ankle, you could be held liable. Retail Store Insurance can pay their medical bills.
Commercial property insurance: This protection is for the building you own and your business contents within. It includes business building insurance, which can cover you if a fire breaks out in your store and damages the building itself. It also includes business contents insurance, which covers theft or damage of business property and within 100 feet of the premises. For example, if you are the target of theft, your commercial property insurance will pay to replace your lost property and inventory.
Business interruption insurance: If your business is closed for a period of time after a covered loss, Retail Store Insurance can pay for lost revenues while you're shut down. This might happen, for example, if vandals damaged display cases and you have to close while things get fixed up.
You can also add optional coverage to your Retail Store Insurance that includes:
Equipment breakdown coverage: If mechanical breakdown affects your business operations, this coverage protects you financially. Assume your air conditioning breaks down in the heat of the summer; you won't have to sweat buckets knowing that its repair could be covered.
Hired and non-owned auto: If you rent a truck to pick up consignment items and get into an accident, you could be sued for damages. This is where hired and non-owned auto coverage kicks in.
Who needs Retail Store Insurance?
If you own a storefront, Retail Store Insurance never goes out of fashion. This policy is for any small-to-medium-sized business that has exposure from a retail location and business property.
As a retail store owner, you should be more focused on the latest trends rather than your biggest risks. Getting Retail Store Insurance will ease your mind because it offers the simplicity and savings of general liability insurance and commercial property insurance. Good design and cost savings? We're sold.
How much does Retail Store Insurance cost?
The cost of Retail Store Insurance varies and will depend heavily on where your store is located. Aside from location, we look at building materials, fire resistance, proximity to a fire station, and the use and occupancy of your location. Underwriters will also consider the industry classification of your retail store to determine the premium. The best way to find out your rate is to click "Get a Quote." You can have your quote and be insured within minutes.
Take stock of your business protection
Unlike trends that come and go, risk is a constant reality for retail store owners. You can't control if a slip-and-fall accident might happen in your store and whether the injured party will hold you liable. Likewise, you can't predict if a pipe will burst or a piece of m. Retail Store Insurance protects you financially when a claim is brought against you, or if your business property is damaged.
Getting Retail Store Insurance with Thimble is easier than stocking the shelves so you can spend your time focusing on how to grow your consumer base rather than worrying about risk. Simply click "get a quote" and you can have a policy within minutes so that you can get back to sprucing up your window display.
Retail Store Insurance FAQs
I don't own a building, so I don't need commercial property insurance. Can I still get general liability insurance?
If you don't want commercial property insurance, you can opt out of a BOP and still get all the benefits of general liability insurance. However, you are no longer covered by a BOP.
Does Retail Store Insurance cover theft?
Theft is just one of those things that retail stores need to be concerned with. Fortunately, Retail Store Insurance covers you for theft; furthermore, with business interruption insurance, you can keep running payroll while you get back to business.
How do I show proof of insurance if I purchase Retail Store Insurance?
Showing proof of insurance is just a few clicks away with Thimble. We allow you to generate as many Certificates of Insurance (COI) as necessary to satisfy landlord and client requirements.
Does BOP protect my equipment and gear that travels with me to jobs?
Thimble will protect up to $10,000 worth of your gear that is away from your premises, meaning you're covered while transporting retail goods or selling your products at a booth. If you need more coverage or have stuff with you that belongs to other parties, you may want to consider Business Equipment Protection.
A designer wants to hold a product launch event at my store. Will Retail Store Insurance cover me?
Some events may be covered as long as you are the organizer. But if you allow someone else to organize an event at your retail location, you should require them to get event liability insurance and name you as an Additional Insured.
Does Retail Store Insurance cover injury to my employees?
Employees are not covered by your general liability insurance policy or your commercial property insurance. In order to cover employees who get injured or sick at work, you'll need to get a workers' compensation insurance policy.
What are Thimble's Retail Store Insurance coverage policy limits?
Retail Store Insurance coverage limits start at $300,000 for general liability insurance, $250,000 for building coverage, and $50,000 for business contents insurance. You can increase these limits if desired.
People like you like Thimble.
We're trusted by over 40,000 small businesses. (And thanks. We like us too.)
4.6/5 stars from 852 reviews
Fast & Easy
This is fast and easy and works great for me! I am a one man freelance landscaper and this gives me the ability to purchase insurance directly from my phone anytime and anywhere I need it.
Super easy to use! Though of everything
This app is beautiful and super easy to use! It's super easy to get insurance for the weddings I shoot where the venues require insurance. I can just buy it on the app with 3 clicks and I'm done.
Awesome Product
I love this idea ????!! I needed to have proof of liability to present my proposal; got it on the spot. I didn't win the bid but I didn't get stuck with costly insurance, either!!
Best insurance solution for small businesses.
I love the convenience of this insurance app, its the best thing since sliced bread????????
So Easy!!! I LOVE IT
It was so easy, quick, and simple. The PDF package I received contained everything I needed. This was the best experience I've ever had obtaining insurance...thank you!!!
Great rate!
I was very impressed with your monthly rate on general liability coverage! Much less than 1/12 of everyone else's annual rate.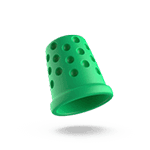 Quick-thinking insurance for fast-moving businesses.