Coffee Shop Insurance
Get a policy in minutes
Get a quote
4.6/5 stars from 852 reviews on Trustpilot
Backed by the best
Why do you need Coffee Shop Insurance?
Your coffee shop is an oasis for community gatherings and a vital pit stop for your regulars as they ease into their days. But coffee shop businesses have a unique set of risks. For example, what happens if one of your baristas spills a piping-hot cup of java in a patron's lap, incurring burns? That could be grounds for a lawsuit. Without Coffee Shop Insurance, you may be in for a latte trouble.
Coffee Shop Insurance can provide the financial safety net needed for accidents like these. You would never start a morning without a cup of coffee, right? Well, your business should never go a morning without the right insurance coverage, either.
What does Coffee Shop Insurance cover?
Coffee Shop Insurance is a Business Owners Policy (BOP) that blends general liability insurance and commercial property insurance into one effective policy, like a perfect mix of artisan beans. Minus the caffeine. But you get our point!
Coffee Shop Insurance helps owners safeguard against many of the common risks they face daily, using some key ingredients:
General liability insurance: This coverage protects a business against the financial impact of claims of bodily injury, property damage, and personal and advertising injury from third parties. For example, an under-caffeinated customer doesn't notice the "Wet Floor" sign near the bathroom and falls, twisting their ankle. Coffee Shop Insurance can help pay their medical expenses.
Commercial property insurance: This policy covers your business property from accidental loss or damage. Commercial property insurance can include business building insurance and business contents insurance. Building insurance covers the four walls of your coffee shop. So if your coffee bean roaster starts a fire, you'll be covered for the repairs. Further, contents insurance covers theft or damage of business property inside the building or within 100 feet of the premises. If a falling branch breaks your coffee shop sign, you won't have to pay for its repair out of pocket.
Business interruption insurance: This coverage is part of commercial property insurance. Think of it as an extra shot of espresso in your macchiato. Business interruption insurance covers the loss of income due to the suspension of operations as a result of physical loss or damage. If a fire forces you to shut down for an extended period of time, Coffee Shop Insurance can cover continuing expenses and lost income while you complete repairs.
You can spice up your Coffee Shop Insurance by adding optional coverages to your policy, including:
Equipment breakdown insurance: If a power surge takes down your point-of-sale system, the expense of buying new computers and tablets can be covered.
Hired and non-owned auto insurance: Uncaffeinated (and over-caffeinated) drivers cause accidents on the road daily. If your employee who is driving is at fault, your business may be sued for the damage. So, for example, if your employee delivers your famous roasted beans to nearby restaurants in their own vehicle, you'll want to make sure you have hired and non-owned auto insurance.
Who needs Coffee Shop Insurance?
If you own a small-to-medium-sized coffee shop business, you need Coffee Shop Insurance to protect your store and the business contents inside it. We know that shopping insurance plans can feel like a caffeine withdrawal headache. That's why Thimble provides the right combination of liability and commercial property insurance to protect your investments. Our process is simple and takes minutes — you can get covered in less time than it takes to make that half-caf, half-soy double-shot frappe your regular loves.
How much does Coffee Shop Insurance cost?
A vanilla oat milk latte and a cup of black coffee are priced differently because different factors go into making them. Coffee Shop Insurance works sort of the same way. We'll calculate your premium based on a few ingredients, like:
Your business address
Building construction type
Proximity to a fire station
Whether other tenants occupy your building, and how they are utilizing the space
Where has Coffee Shop Insurance bean all my life?
Don't be bitter when an accident affects your coffee shop. Instead, stay bold and strong with Thimble's Coffee Shop insurance that works to protect those sweet beans from accidents and general liability claims. Just click "get a quote," answer a few quick questions, and get your policy before your fresh pot of coffee even finishes brewing.
Coffee Shop Insurance FAQs
How do I show proof of insurance if I purchase Coffee Shop Insurance?
Thimble allows you to generate as many certificate of liability insurance as you need. Show that you have liability insurance in seconds with fast downloads from our website or the Thumble app. Additional certificates are available at no extra cost.
Does Coffee Shop Insurance cover employees?
Injury to your employees is generally not covered under general liability insurance. While each state's laws differ around insurance coverage for employees, you should look into getting workers' compensation insurance. After all, we love our baristas and want to make sure they are protected, too!
What are Thimble's Coffee Shop Insurance policy limits?
As a BOP, coverage limits start at $300,000 for general liability insurance, $250,000 for building coverage, and $50,000 for business contents. Again, that's just the baseline. Just like your number of espresso shots, you can increase your coverage up to $1 million for general liability and building insurance and $500,000 for business contents.
I want to hold an event at my place of business. Does Coffee Shop Insurance cover me?
It depends. A BOP covers many events that are held on your business premises. However, if someone else is holding an event at your place of work, they should have event liability insurance. Keep your friends and customers awake and protected with a BOP and/or an event liability policy.
People like you like Thimble.
We're trusted by over 40,000 small businesses. (And thanks. We like us too.)
4.6/5 stars from 852 reviews
Fast & Easy
This is fast and easy and works great for me! I am a one man freelance landscaper and this gives me the ability to purchase insurance directly from my phone anytime and anywhere I need it.
Super easy to use! Though of everything
This app is beautiful and super easy to use! It's super easy to get insurance for the weddings I shoot where the venues require insurance. I can just buy it on the app with 3 clicks and I'm done.
Awesome Product
I love this idea ????!! I needed to have proof of liability to present my proposal; got it on the spot. I didn't win the bid but I didn't get stuck with costly insurance, either!!
Best insurance solution for small businesses.
I love the convenience of this insurance app, its the best thing since sliced bread????????
So Easy!!! I LOVE IT
It was so easy, quick, and simple. The PDF package I received contained everything I needed. This was the best experience I've ever had obtaining insurance...thank you!!!
Great rate!
I was very impressed with your monthly rate on general liability coverage! Much less than 1/12 of everyone else's annual rate.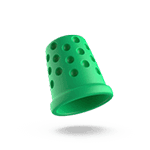 Quick-thinking insurance for fast-moving businesses.