Why do I need Notary Insurance?
As a notary, you interact with clients who entrust you with sensitive, important legal information. Not only must you remain detail-oriented and unbiased, but you need to ensure that your client is informed and willingly signing their legal documents. However, even the most meticulous notary can still run into potential legal issues—ranging from physical damages to claims of professional negligence. Whether it's from a negligence claim, data breach, or a bodily injury case, a lawsuit can affect your business at any moment. Protect yourself against potential claims by working with our experienced insurance company. We'll help you find the right insurance coverage plan that's right for you and your service.
Say you're going over legal documents with a client, explaining the facts as clearly and concisely as possible. The client misinterprets something you said, and later claims that you didn't explain about a portion of the document. They take you to court, claiming you were professionally negligent.
The next week, you're visiting your client to finalize some paperwork. As you're admiring their beautiful couch, you take out your pen. The cap gets stuck in your pocket, so you pull harder only to have ink come spurting out onto the fabric. The client explains the value of their one-of-a-kind sofa, and now they expect you to pay for the property damage.
Or, in another instance, you recently renovated your office space, creating a new environment for your growing Notary business. As your client is admiring the new space, they accidentally walk onto unfinished flooring where there's an exposed tack strip. They're expecting you to foot the bill. Pun intended.
In a profession that is already particularly litigious, it's important to protect yourself and your business from potential lawsuits. That's why Thimble has you covered with Notary Insurance—fast, affordable, and flexible to your professional needs.
Under Thimble's General Liability Insurance, you could be protected from third-party claims of bodily injury and property damage. With Thimble's Notary Insurance, you'll also have professional liability insurance, which will protect you from claims of negligence, errors, or mistakes related to your profession.
Get insurance that will protect your business now and in the future. Learn more about Thimble's Notary Insurance and get your free quote today.
Quick thinking insurance for small businesses.
Quick thinking insurance for small businesses.
Quick thinking insurance for small businesses.
Quick thinking insurance for small businesses.
Quick thinking insurance for small businesses.
Quick thinking insurance for small businesses.
Quick thinking insurance for small businesses.
Quick thinking insurance for small businesses.
What does Notary Insurance cover?
With Thimble's Notary Insurance you'll receive both general liability and professional liability insurance, helping protect you in the following situations:

Third-party, non-employee bodily injury
You're waiting for a client in your office when you hear a sudden bang—your client slipped on the tiled floor and hit their head. Claiming that you failed to clean the water spill on the floor, they expect you to pay for all medical treatment related to their head injury.
Third-party property damage
A client walks in and you offer them a cup of coffee. As you hand them the mug, you trip slightly and spill the coffee all over their brand new suit. The client wants you to pay for damages.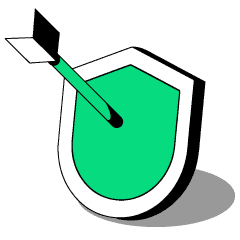 Defense costs
You're speaking with a client as they sign their documents. Slipping into a more personal, candid tone, you unintentionally give legal counsel rooted in your own personal experience. The client later claims that the advice you gave was inaccurate and in turn files a claim against your business.
Errors & omissions
After notarizing a document, the client comes back a week later claiming that you failed to clearly and accurately go over their legal documents. They file a claim against you for perceived negligence.
How much does Notary Insurance cost?
Here at Thimble, we believe that your policy rate should reflect only what you need. Our policy rate is based on your ZIP code, staff size, the level of business-related risks, and your chosen coverage limit. We keep your notary insurance affordable by letting you pay for what you need by the month, day, or even hour.
Need to add an Additional Insured or get an extra copy of your Certificate of Insurance? It's completely free; just download the Thimble app, custom-tailor your insurance, and get to work.
Getting quality, affordable Notary Insurance has never been this simple. Get your free Notary Insurance quote now!
Notary Insurance FAQs
How quickly can I get a Certificate of Insurance?
With Thimble, you can get your Certificate of Insurance (COI) anywhere and at any time—instantly. Just download the Thimble app or go online, purchase your insurance in as fast as 60 seconds, and your COI will show up in your inbox.
Did your workday suddenly change, and now you need to notarize a document in the next few hours? There's no need to go uninsured. Simply pull up your Thimble and get your new COI and affordable coverage, right there. Then, download as many additional copies of your COI as you need, on us (they're free).
Thimble's Notary Insurance works when you do. Not only can you get insurance now or up to six months in the future, but you can also cancel your coverage up to an hour before it begins, for free. Need to add an Additional Insured? Also anytime, also on the app, also free. Get the idea?.
Do more than ever with Thimble.
The notary company I work for already carries business insurance. Do I need my own notary insurance policy?
As a notary, while you may work for a larger company, you often act as an individual entity. This means that while your business may cover most potential claims, they are focused on protecting the business rather than the individual employee who made the legal error.
Additionally, if you start your own notary business or you take clients on the side, you'll need to have your own insurance in place to ensure you're safeguarded in the case of a claim.
In a climate where many are quick to sue and file a claim, having small business insurance can protect you when the unexpected occurs. Whether you left the heating on for too long and a client faints, or a client claims professional negligence, having a notary insurance policy can shield you from potential claims and an endless legal battle.
Don't let a claim put you out of business. With Thimble's Notary Insurance, you'll be covered under our General Liability and Professional Liability Insurance policy, allowing you to work with the peace of mind you deserve.
What are the Notary Insurance policy limits?
The policy limit you chose should always meet the needs of your profession. With Thimble's Notary Insurance, you'll have the option of setting a policy limit of either $1 million or $2 million. When in doubt, opt for $2M—the price difference is negligible for twice the protection.
Are workplace injuries of my staff covered?
No. While general liability covers injuries related to third parties, this insurance does not extend to staff. In the case that you need to hire office staff, you will want to consider purchasing a workers' compensation insurance policy.
How do I get Notary Insurance with Thimble?
With Thimble, getting affordable Notary Insurance has never been easier. Simply go online or download the Thimble app and enter a few details about your profession, your desired coverage length, and your ZIP code. In less than the time it took to read this paragraph, you could have quick, flexible and reliable insurance in the palm of your hand.
Quick-thinking insurance for fast-moving businesses.
Simple.
Fewer questions. More options. Buy a policy online, in the app, or over the phone in minutes. Get to work before the other guys even call you back.
Scalable.
Any size. Every stage. Get coverage by the job, month, or year. Choose how you pay, then upgrade when business really takes off.
Flexible.
Total Control. Seamless edits. Modify, pause, or cancel instantly, whether work slows down or hiring picks up.