Why do I need Music Teacher Insurance?
As a music teacher, you share the gift of music with your students and make an income doing what you love. You enrich your students' lives through your instruction, which is a rewarding endeavor. You know how fulfilling it is to watch your students progress with their instrument and develop a deeper appreciation for the art form.
Yet, despite the nature of your business, there's always the chance that something goes wrong. Being a music teacher does not come without risks. Say, for instance, that you're giving a piano lesson, and you accidentally knock over a precious bust in the home. Now the homeowners expect you to pay for damages.
Or, you've been spending countless hours with one of your students in preparation for Julliard. Despite your direction and diligence, the student is rejected. The parents then sue you for breaching the contract, claiming it was your fault that their child did not make the cut.
If you don't have Music Teacher Insurance, you'll be the one footing the bill for any accident that takes place during your lessons. If a student pursues a lawsuit against you, you'll also have to pay your legal fees out of pocket. These costs can quickly deplete your earnings and put you in a devastating financial position.
That's why all music teachers need general liability insurance and professional liability insurance. General liability insurance protects music teachers from third-party claims of bodily injury or property damage, both of which can occur during a music lesson. Professional liability insurance protects music teachers from claims of negligence, errors, or costly mistakes.
Be proactive and safeguard your music business. Get Thimble's Music Teacher Insurance today, and all you'll need to worry about is whether your student is playing sharp or flat.
Quick thinking insurance for small businesses.
Quick thinking insurance for small businesses.
Quick thinking insurance for small businesses.
Quick thinking insurance for small businesses.
Quick thinking insurance for small businesses.
Quick thinking insurance for small businesses.
Quick thinking insurance for small businesses.
Quick thinking insurance for small businesses.
What does Music Teacher Insurance cover?
When you choose Thimble's General Liability and Professional Liability Insurance for music teachers, you get instant protection for your business. Our plans cover liability in the following types of circumstances:

Third-party, non-employee bodily injury
Your young student slips and hits his head on the piano while you're retrieving sheet music. You hear a loud thump and rush in to see him crying and bruised. When your student's parents arrive to pick him up, they are very distraught by the situation. They rush him to the ER to check for a concussion. Next thing you know, they want you to pay his medical bills.
Third-party property damage
You're holding a guitar lesson at your student's home. As you pack up your belongings, you spill your coffee all over her living room rug by accident. This student has expensive taste, and the rug was no exception. She now expects you to fork over the cost of a replacement.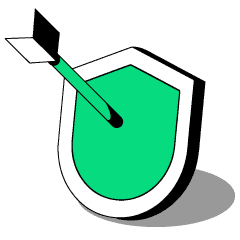 Defense costs
You had a teenage student who was showing signs of being a true talent. Her parents, per your advice, begin to invest heavily in her music career. By the end, she's rejected from the program that they had chosen for her. They blame you for not providing adequate lessons, deciding to sue to recoup the money they spent on their child. Now, you have to hire your own representation.
Errors & omissions
While your student was preparing for a performance, the program you were given is different from what they're going to play. When it comes time for them to perform, they don't have the right music. The parents then sue you for the mistake, claiming you didn't fulfill the services they paid for.
How much does Music Teacher Insurance cost?
Of course, you want to protect against risks, but how much will it cost? Thimble's Music Teacher Insurance bases your rate on a few factors. Your music business's location, the time you spend holding lessons, and your desired coverage limits are all taken into consideration when calculating your quote.
Fortunately, our Music Teacher Insurance is budget-friendly and flexible, because you only pay for the amount of coverage you require. You can choose to pay by the hour, day, or month, which is an especially huge benefit to teachers who work seasonally or part-time. With Thimble, any Additional Insureds are also free.
Protect your music lessons with affordable, dynamic insurance coverage from Thimble. Get your free Music Teacher Insurance quote now.
Music Teacher Insurance FAQs
How quickly can I get a Certificate of Insurance?
Thimble offers music teachers instant protection. In one minute, you can get a quote, purchase policy, and get your proof of insurance. Once you order your insurance policy, you'll receive it via email in nanoseconds. Feel free to print out as many copies as you please.
If you're looking to expand your student base and earn their trust quickly, a Certificate of Insurance will help you do just that. Not only will you be regarded as a top-tier music teacher, but a professional business owner as well.
Best of all, you can prepare your insurance coverage in advance and schedule it up to 6 months ahead of time. You'll still enjoy access to your downloadable Certificate of Insurance right away. If you change your mind, policy cancellations are penalty-free and straightforward up to 60 minutes before your scheduled coverage.
Flexibility is a key feature of Thimble's policies. You've got the ability to add Additional Insureds, modify your policy, or cancel in real time on the Thimble app.
The music studio where I teach also has business insurance. Do I need my own Music Teacher Insurance policy?
Yes. You should always have your own Music Teach Insurance policy, especially because you never know the exact details of an employer's business insurance.
Do you teach private lessons? Are you ever a temp for another teacher? Do you ever hold a class at music events? If so, it's often required that you have a Certificate of Insurance. Not only does this validate your practice, but your own policy will cover you in all the places you need protection.
From studio owners, parents, event managers, and more, you will be further respected as a music teacher. And with your own policy in place, you can teach scales as your business does so, too.
Having your own Music Teach Insurance will help grow your business and protect you from risk, allowing you to do what you do best: teach the language of music.
What are the Music Teacher Insurance policy limits?
Depending on the level of risk your music lessons pose, Thimble's Music Teacher Insurance offers policies limits of $1 million or $2 million. The cost of these plans is well worth the benefits of the coverage you'll receive. You'll be insured against a host of expensive accidents that could arise during your career, and the price difference for double the coverage is negligible, especially as you start to take on more clients.
Are workplace injuries of my staff covered?
Your staff, whether it's your lesson coordinator or substitute teacher, will not be covered by your general liability policy. This kind of insurance only covers third parties. However, you can protect your staff with workers' compensation. (It's required in most states).
Does Thimble's Music Teacher Insurance cover damage to my equipment?
Equipment is also not covered by general liability insurance, though it will cover property damage relating to your clients or third parties. If you have specialized musical equipment or drive to lessons in a business vehicle, consider purchasing commercial property or auto insurance policies.
How do I get Music Teacher Insurance with Thimble?
Thimble makes it easy to acquire insurance benefits for your music teaching business. Simply download the Thimble app and provide details about your services. After sharing your ZIPcode and desired policy length, we can give you a quote for Music Teacher Insurance instantly. There's no waiting involved. After purchasing your policy, you'll receive your Certificate of Insurance right away. It's that easy.
As a music teacher, when you're working, you're often playing. Don't leave anything up to chance. Get your Music Teacher Insurance quote now.
Quick-thinking insurance for fast-moving businesses.
Simple.
Fewer questions. More options. Buy a policy online, in the app, or over the phone in minutes. Get to work before the other guys even call you back.
Scalable.
Any size. Every stage. Get coverage by the job, month, or year. Choose how you pay, then upgrade when business really takes off.
Flexible.
Total Control. Seamless edits. Modify, pause, or cancel instantly, whether work slows down or hiring picks up.