Why do I need Home Staging Insurance?
As a home staging professional, your eye for design takes a load off clients' minds when they're selling their homes. You dress up their space so that they can focus on the details of their life transitions. As you make spaces feel warmer, taller, and wider, you transform them into realms of potential where people can imagine themselves living. Clients can breathe easily, knowing that you're making their home look its best.
And as someone who interacts with family heirlooms and costly furniture, you also deserve to breathe easy. That's where Thimble's Home Staging Insurance can help.
Should you scratch molding or crack a floorboard during the course of your work, all financial responsibility for the property damage could fall on you. Unless you're covered by Home Staging Insurance.
If a client slips on freshly painted steps and sustains an injury, you could be held responsible for their bodily injury as well as legal fees should the case go to trial. These costs can hinder your business.
Additionally, if your staging work ends up offending a potential buyer, the client could also file a professional negligence lawsuit, claiming that your services resulted in their financial loss.
This is why all home stagers need general liability insurance and professional liability insurance. General liability insurance can help shield home staging professionals from third-party claims of bodily injury and property damage. Professional liability insurance safeguards you from claims of professional errors or negligence that result in a financial loss.
Stage your business structures with the same attention to detail you give the homes you work on. By protecting yourself with Home Staging Insurance from Thimble, you can set the stage for focusing on what you do best.
Quick thinking insurance for small businesses.
Quick thinking insurance for small businesses.
Quick thinking insurance for small businesses.
Quick thinking insurance for small businesses.
Quick thinking insurance for small businesses.
Quick thinking insurance for small businesses.
Quick thinking insurance for small businesses.
Quick thinking insurance for small businesses.
What does Home Staging Insurance cover?
Thimble's Home Staging Insurance—including general liability and professional liability—was made to protect you in situations like:

Third-party, non-employee bodily injury
Potential buyers tour homes after you've staged them. Should one injure themselves while at your property, you could be held liable for their bodily injury.
Third-party property damage
You frequently repaint walls in the course of your work. Should this practice lead to irreversible property damage, you could be held responsible for the cost of replacements or repairs.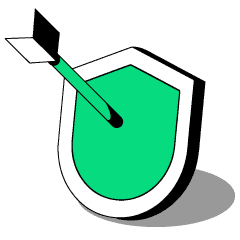 Defense costs
People trust you in their homes. Should an item go missing while you're on the job, your client could sue you for the cost of its replacement. Without home staging business insurance, you'd be responsible for your own legal defense fees, even if you're ultimately cleared of wrongdoing.
Errors & omissions
You advise your client that adding a specific carpentry feature will increase the price of a sale. As time goes on, the client has no interested buyers. Should they claim you acted negligently and that you're directly responsible for their financial loss (the money they would've otherwise made had they sold), you could be held liable.
How much does Home Staging Insurance cost?
The rate for Thimble's Home Staging Insurance adjusts to the amount of risk connected with your business. Download the Thimble mobile app or click "select a quote," enter your ZIP code, crew size, and coverage limits, and you'll have a quote instantly. With our Home Staging Insurance, you only pay for the time frame in which you need coverage—purchase by the hour, day, or month. Add any number of Additional Insureds for free, and receive as many Certificates of Insurance as you need for your business (also free).
Keep your home staging business protected with flexible, on-demand coverage from Thimble. Get your free Home Staging Insurance quote in 60 seconds or less.
Home Staging Insurance FAQs
How quickly can I get a Certificate of Insurance?
Instantly. Get your free quote and buy your policy in less than 60 seconds. Once the purchase is made, your new ACORD Certificate of Insurance will be generated.
Additionally, you can schedule your coverage to start up to six months in advance. This means your Certificate of Insurance can be available long before your coverage term starts. If the gig gets pushed to another date or something comes up, cancel your policy penalty-free up to an hour prior to when the policy was set to begin.
Make changes to your policy without hassle. Need more COIs? Need to add an Additional Insured? No problem. You can do so right from the Thimble app, completely free.
The real estate agency I work for already carries business insurance. Do I need my own home staging insurance policy?
Yes! As a small business owner, you need your own insurance coverage. The real estate agency's business coverage only covers work that you do for them.
That's why it's best to protect yourself under your own Home Staging Insurance policy. Your employer's coverage may only protect you in specific situations, and it's often impossible to know the ins and outs of their plan.
Under some policies, for example, injured third parties can still name you in a lawsuit. In that situation, you would have to pay for your own attorney. With your own Home Staging Insurance policy, you could help protect yourself from the costs associated with claims filed against you.
Here at Thimble, we create plans tailored to you. This way, you know that no matter what staging error (or job-related mistake) occurs, you have your own protection.
What are the Home Staging Insurance policy limits?
With Home Staging Insurance via Thimble, you are able to select either a policy limit of $1 million or $2 million. This is chosen depending on what your current business needs and the level of risk you want to be insured against.
Are workplace injuries of my staff covered?
No. General liability insurance only protects you against bodily injuries to third parties, not injuries to your staff. If you hire a crew, you should think about buying a workers' compensation policy. This form of insurance covers you in the case of accidental injuries to employees and subcontractors.
Does Thimble's Home Staging Insurance cover damage to my equipment?
Also no. General liability insurance only covers damage to your client's property, or to a third party's. If you use specialized equipment or a work vehicle, you might want to consider purchasing a commercial property or auto insurance policy.
How do I get Home Staging Insurance with Thimble?
Insuring your home staging business with Thimble takes 60 seconds or less. Click on "Get a quote" or download the Thimble app to your phone. Enter a few details about your business along with your ZIP code, and pick your desired coverage length (choose between hourly, daily, or monthly plans). We'll give you an instant quote, detailing the price of your Home Staging Insurance. After you purchase your plan, you'll have your Certificate of Insurance immediately.
Quick-thinking insurance for fast-moving businesses.
Simple.
Fewer questions. More options. Buy a policy online, in the app, or over the phone in minutes. Get to work before the other guys even call you back.
Scalable.
Any size. Every stage. Get coverage by the job, month, or year. Choose how you pay, then upgrade when business really takes off.
Flexible.
Total Control. Seamless edits. Modify, pause, or cancel instantly, whether work slows down or hiring picks up.