Funeral Home Insurance
Get a policy in minutes
Get a quote
4.6/5 stars from 852 reviews on Trustpilot
Backed by the best
Why do you need Funeral Home Insurance?
As the owner of a funeral home business, you play an important role at a critical juncture in loved one's lives. And while every business has risks, you're working with people who are likely to be emotional, which can create some unique exposure scenarios. Like any business owner, it's important to take steps to protect your business in the event that something unexpected occurs. Funeral Home Insurance can help.
If a wind storm damages your building, for example, Funeral Home Insurance can provide a financial safety net for your business while also paying for the building repairs. Or if a pallbearer trips on the carpet and is injured, Funeral Home Insurance can cover the medical costs that arise from the injury and even provide your legal defense if you end up getting sued.
What does Funeral Home Insurance cover?
Funeral Home Insurance is a type of Business Owners Policy (BOP) that combines general liability insurance and commercial property insurance into one easy-to-manage policy. It helps funeral home owners safeguard against many common risks, and includes the following coverage:
General liability insurance: Protects a business against the financial impact of claims of bodily injury, property damage, or personal and advertising injury from third parties. If a grieving family member slips on the front walk, for example, this coverage can cover the medical costs arising from the injury. Plus, if you get sued, this coverage will provide your legal defense.
Commercial property insurance: Covers your business property from accidental loss or damage. If you own your funeral home, commercial property insurance covers the four walls of the building from accidental loss or damage. For example, if a water pipe bursts and causes water damage, you'll be covered for the repair or rebuilding of your premises.
This coverage also includes business contents insurance, which covers theft or damage of business property (whether owned, borrowed, or rented) inside and within 100 feet of the scheduled premises. Using the example above, if the bursting water pipe not only caused structural damage but also ruined the caskets in your showroom, insurance can help cover the cost to replace your lost inventory.
Business interruption insurance: Covers the loss of business income due to the suspension of operations as a result of physical loss or damage. To continue with the scenario above, if you need to temporarily close your funeral home while the damages caused by the broken water pipe are being repaired, Funeral Home Insurance can cover your lost income and continued expenses until you can get back to normal operations.

You can also add optional coverage to your policy, including:

Equipment breakdown insurance: If your cooler is not functioning properly, equipment breakdown insurance can help you cover the expense of repairing or replacing the unit.
Hired and non-owned auto insurance: If you rent a hearse and get into an accident on your way to pick up remains at the coroner's office, your business could be sued. Hired and non-owned auto insurance can shield your business from the financial consequences of third-party injuries or property damage.
Who needs Funeral Home Insurance?
Small-to-medium-sized funeral home businesses need Funeral Home Insurance, especially if the contents within your building are crucial to running your business. This can include your crematorium, coolers, trolleys and lifts, embalming equipment, and even your office supplies and computer equipment.
Funeral homeowners who want to manage expenses and time will appreciate the convenience of coverage that bundles general liability insurance together with commercial property insurance.
How much does Funeral Home Insurance cost?
The cost of Funeral Home Insurance is based primarily on your business address and proximity to a fire station. We'll also calculate your premium based on the construction type of your building, its fire resistance, and what other types of businesses share your building (if any).
Thimble serves you while you serve the bereaved
The people in your community place their trust in you while they mourn. While you focus on helping people deal with the loss of a loved one, Thimble is here to serve your needs. Our Funeral Home Insurance provides protection from the financial consequences of first and third-party risks that are unique to your business.
Getting coverage from Thimble could not be easier. Simply click "get a quote," answer a few questions, and click to purchase. Or simply download our app. It only takes a few minutes.
Funeral Home Insurance FAQs
How do I show proof of insurance if I purchase Funeral Home Insurance?
When you purchase a policy from Thimble, you can immediately download as many Certificates of Insurance (COI)
as you need to show you have liability insurance.
Does Funeral Home Insurance cover employees?
Injury to your employees is generally not covered under general liability insurance. If you have employees, most states require you to purchase workers' compensation insurance, which covers work-related illnesses and injuries.
Is Thimble's Funeral Home Insurance the only coverage I need for my business?
No, there are additional coverages you should consider. In addition to workers' comp, you should consider professional liability insurance for third-party claims of negligence that cause a financial loss for clients. Even if the claims are not based in fact, professional liability insurance will provide for the investigation as well as your legal defense.
Does Funeral Home Insurance cover me for the service that takes place at the cemetery?
Not necessarily. If the service is part of a package sold by the funeral home, then event insurance is not necessary. But if the mourners rent the crematorium to hold a wake and bring their own food and beverages, then you may want to consider event insurance, which protects you from the financial impact of third-party claims resulting from injury or property damage that occurs at the service.
What are Thimble's Funeral Home Insurance policy limits?
As a BOP, coverage limits start at $300,000 for general liability insurance, $250,000 for building coverage, and $50,000 for business contents insurance. You can increase your coverage up to $1 million for both general liability insurance and building insurance, and $500,000 for business personal property if needed.
People like you like Thimble.
We're trusted by over 40,000 small businesses. (And thanks. We like us too.)
4.6/5 stars from 852 reviews
Fast & Easy
This is fast and easy and works great for me! I am a one man freelance landscaper and this gives me the ability to purchase insurance directly from my phone anytime and anywhere I need it.
Super easy to use! Though of everything
This app is beautiful and super easy to use! It's super easy to get insurance for the weddings I shoot where the venues require insurance. I can just buy it on the app with 3 clicks and I'm done.
Awesome Product
I love this idea ????!! I needed to have proof of liability to present my proposal; got it on the spot. I didn't win the bid but I didn't get stuck with costly insurance, either!!
Best insurance solution for small businesses.
I love the convenience of this insurance app, its the best thing since sliced bread????????
So Easy!!! I LOVE IT
It was so easy, quick, and simple. The PDF package I received contained everything I needed. This was the best experience I've ever had obtaining insurance...thank you!!!
Great rate!
I was very impressed with your monthly rate on general liability coverage! Much less than 1/12 of everyone else's annual rate.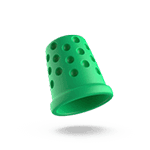 Quick-thinking insurance for fast-moving businesses.