Why do I need a DoorDash Driver Insurance policy?
As a DoorDash driver, you deliver delicious food to hungry customers all across town. Restaurants and customers count on you to pick up orders, drive to your destination and hand them off in a timely manner. But as you know, this job isn't as simple as going from point A to point B.
If you show up to a delivery location and accidentally drop a customer's food order, causing it to ruin their expensive carpet, you could be held liable for third-party property damage. When things go wrong and someone gets hurt or their property damaged due to your work, they could come after you for compensation.
DoorDash Driver Insurance is there to protect you with general liability coverage. Since you traverse the roadways delivering hot food, your customers could end up blaming you for burns or other injuries. And as part of your job means entering customers' property, you could be held liable for any property damage that results from your job.
That's why as a DoorDash driver, you need general liability insurance. General liability insurance can protect you from third-party claims of bodily injury, personal and advertising injury, and property damage.
Quick Thinking Insurance
Quick Thinking Insurance
Quick Thinking Insurance
Quick Thinking Insurance
Quick Thinking Insurance
Quick Thinking Insurance
Quick Thinking Insurance
Quick Thinking Insurance
Quick Thinking Insurance
Quick Thinking Insurance
What is covered under the DoorDash Driver Liability Insurance policy?
DoorDash drivers interact with multiple customers and visit dozens of locations every single day. General liability insurance will cover you under the following situations:

3rd-party, non-employee bodily injury
Even when you get out of your car, there's a chance you could end up injuring someone. Especially if you're delivering pizza to a party of 20 hyperactive kids. If you accidentally injure someone while making a delivery, you could be held liable.
3rd-party property damage
Not every house you deliver to is going to be orderly and well-maintained. If you happen upon a cluttered patio after dark and topple over some antique furniture, you could be looking at a third-party property damage claim.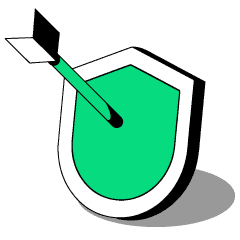 Defense and investigation costs
If someone does make a claim against you, you might have to find representation to defend you in court. Even if the claims are meritless, you'd still be expected to provide your own legal defense. With DoorDash Driver insurance, defense and investigation would be arranged for you.
Are workplace injuries of my staff covered?
No, general liability insurance won't provide coverage for work-related injury or illness of your staff. It only covers injuries to non-employee third parties. If you have staff or employees, you can look into purchasing workers' compensation insurance (required in most states). Workers' comp can provide coverage for employee injuries and lost wages.
Does DoorDash Driver Insurance cover damage to my equipment?
Again, no. General liability insurance can only provide coverage for damage to a client's or other third party's property.
We make business insurance simple.
Smarter coverage
Buy Thimble On Demand by the hour, day, or week, or get Thimble Monthly to keep the clock running.
Stupid fast
Get an Acord 25 Certificate of Insurance in your inbox (and your client's) in less than 60 seconds.
Total control
Add crew and Additional Insureds instantly. Cancel or modify your policy, anytime, for free.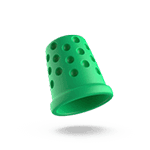 Get covered in minutes.
(Then get to work!)