What does Photographer Insurance cover?
Thimble's Photography Insurance—including general liability insurance and professional liability insurance—is structured to protect photographers and videographers from the most common types of accidents that can happen on the job: third-party bodily injury, property damage, and personal and advertising injury, along with professional errors and omissions. Let's look at a few examples below:

Bodily injury
Say you're on a busy, chaotic, and scattered set. An accident occurs in which your equipment is knocked over and falls on a client or bystander. They now expect you to cover their medical costs, which could be thousands of dollars.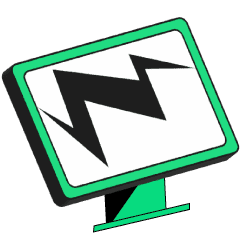 Property damage
You and your videographers have been hired to do a shoot for a real estate company that wants pictures of a home they are listing. As you try to capture the perfect exterior shot, you fall and drop your camera on one of the cars in the driveway, and now the client expects you to pay for the damages to their car.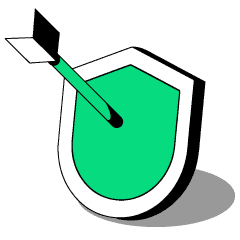 Personal and advertising injury
You're shooting in a crowded urban area. Weeks after you wrap the shoot, the client discovers that they can't use the photograph because random bystanders are in the shot and didn't sign a release. They then sue you, because the photos from the shoot were not edited to account for that, and you need to hire a legal team to respond to the complaint.
Errors and omissions
Having created and thoroughly reviewed a contract, a bit of confusing language around the deliverable was missed. Your client expected 100 fully-edited photographs delivered. They feel this was communicated flawlessly. You did deliver 100 finals, but only 50 of them are retouched. They then sue for negligence.
Quick thinking insurance for small businesses.
Quick thinking insurance for small businesses.
Quick thinking insurance for small businesses.
Quick thinking insurance for small businesses.
Quick thinking insurance for small businesses.
Quick thinking insurance for small businesses.
Quick thinking insurance for small businesses.
Quick thinking insurance for small businesses.
How much does Photographer Insurance cost?
Photographers on average pay $18 a month or $216 a year for their business insurance. The policy rate of Thimble's insurance for photography professionals is based on the amount of risk associated with your business. Factors that contribute to pricing include the size of your crew, your specific location, and the duration and amount of coverage you need.
Our insurance is affordable because we tailor the length of the policy to fit the term you want. You can pay by the job, month, or year. Additionally, you can schedule Additional Insureds and receive as many Certificates of Insurance as you'd like at no extra cost.
Accidents can happen in a flash. A flexible, affordable photography business insurance policy from Thimble protects your business from the unexpected. Get your free Photography Insurance quote now.
Why do I need Photographer Insurance?
The heartbeat of photography is creativity. You're an artist, applying your innate eye and technicality to capture moments and preserve memories for your clients. But running a creative business is still running a business, and it's imperative that you protect yourself and your company from unexpected risks.
Enter Thimble's insurance for photography businesses.
From the high-profile clients, hustle and bustle, to the very nature of the creative industry, things can (and do) go wrong. But your business should be treated the same way you treat your clients: with the utmost care and diligence.
If you've been a photographer for any amount of time, you know that anything that can go wrong might go wrong. Insurance for photography can protect your business from the costs associated with negligence, misrepresentation, mistakes made on the job, and breach of contract.
At the end of the day, your practice lives within a creative industry, where the unexpected is expected. For this reason, you need both general liability insurance and professional liability insurance for photographers. The former protects against injury and property damage on the job, the latter against claims made by any dissatisfied client.
With Thimble's Photographer Insurance, you can rest assured knowing your business' risks have been mitigated.
What other kinds of business insurance do photographers need?
Now you know that general liability insurance for photographers covers your business against third-party bodily injury, property damage, and personal injury claims, but many photography businesses have more equipment or crew members that need protection, too! Depending on the size and nature of your business, consider a few other insurance coverages and how they might apply to you.
Workers' Compensation
Workers' compensation covers the costs related to your employees' workplace injuries and illnesses, and it's required in just about every state. Your team is your most valuable asset, so it's crucial that you protect your business and team.
Business Owners Policy
A business owners policy or "BOP" is all the coverage most small businesses need in one easy package with two main areas: commercial property insurance and general liability insurance.
Business Equipment Protection
Business Equipment Protection is a type of first-party insurance that covers business equipment that you own, rent or borrow and is used in connection with your business. (Other insurance companies for small businesses call it inland marine insurance, but we like to keep things clear and simple.)
How do I get Photographer Insurance with Thimble?
Ready to go? Thimble allows you to insure your photography practice from possible risks within minutes. Simply provide us with your zip code, a few details about your company, the length of time you need Liability Insurance for Photographers (by the job, month, or year), and we'll generate a quote instantly.
Purchase a policy now and you'll receive your COI instantly, and do it all online or from Thimble's easy-to-use app. And if you need support, we've got a whole team of licensed insurance agents on standby to answer your questions.
Photographer Insurance has never been quicker, simpler, or more affordable.
Photographer Insurance FAQs
How fast can I get a Photography Insurance policy & a Certificate of Insurance?
You can get your ACORD Certificate of Insurance in less than 60 seconds. Simply follow a few steps, select an insurance policy, make the purchase, and the COI will appear in your inbox automatically.
Did a wedding photographer drop out and you're filling in last minute? The event manager is going to want to ensure you're covered. That's why we're here. Thimble provides fast, flexible, and affordable coverage you can send their way in minutes.
The "works when you do" means you only pay for what you need, and it also allows you to generate and download your COI prior to the insurance becoming effective. Get as many COIs as you'd like for free, and make any changes to your policy through the Thimble mobile app in (wait for it) a flash.
What are the Photography Insurance Policy Limits?
Depending on the coverage required and the scale of your business, you can choose a policy limit of $1,000,000 or $2,000,000. The policy chosen directly correlates to the amount of risk inherent to your business or specific event, and if you invest a little more in a higher policy limit, you could save yourself an additional $1,000,000 in out-of-pocket costs in the future.
What if I need Photographer Insurance for just one day?
Thimble offers insurance for professional photographers, so we understand the hustle. That's why you can purchase policies for jobs that are coming up in an hour, a month from now, or for continuous year-round work. Need one-day insurance for photographers? No problem. Just point and click on the "Get a Quote" button. Say cheese!
Are workplace injuries of my staff covered?
No, business insurance for photographers does not cover workplace injuries for your staff or employees. Should you want to ensure protection for your employees, you need to purchase a workers' compensation policy. Otherwise, Photographer Insurance only provides protection for injuries that occur to third parties, such as talent or other crew on a shoot.
Does Thimble's Photographer Insurance cover damage to my equipment?
To protect the professional gear you take with you, you need a type of coverage known as Business Equipment Protection. It's insurance for equipment you own and use for work.
Quick-thinking insurance for fast-moving businesses.
Simple.
Fewer questions. More options. Buy a policy online, in the app, or over the phone in minutes. Get to work before the other guys even call you back.
Scalable.
Any size. Every stage. Get coverage by the job, month, or year. Choose how you pay, then upgrade when business really takes off.
Flexible.
Total Control. Seamless edits. Modify, pause, or cancel instantly, whether work slows down or hiring picks up.