Medical Office Insurance
Get a policy in minutes
Get a quote
4.6/5 stars from 852 reviews on Trustpilot
Backed by the best
Why do you need Medical Office Insurance?
Your medical office is a place of healing and wellness. Your patients may be susceptible to illness or injury, but your medical practice doesn't need to be. Medical office lawsuits and property damage are just what the doctor ordered with Medical Office Insurance.
Think of Medical Office Insurance as preventative medicine. You want your patients to adopt a proactive approach to their wellness. Likewise, health care businesses should protect themselves from the financial impact of third-party liability and property damage or loss. For example, say a patient trips over a rubber mat and sues you. Medical Office Insurance can help cover the medical expenses related to their injury and provide you with a legal defense before these expenses weaken your bottom line.
What does Medical Office Insurance cover?
Medical Office insurance is a type of Business Owners Policy (BOP) designed for medical offices and health clinics. It combines general liability insurance with commercial property insurance in one convenient and cost-effective program.
You don't need an eight-year degree to understand the coverage included in Medical office Insurance. Let's go under the microscope:
General liability insurance: Protects a business against the risks that arise when interacting with third parties. For example, if a spill near the water cooler in the waiting room causes a patient to slip and twist their ankle, general liability coverage can cover their medical expenses. You also receive coverage for personal and advertising injury. So if a competitor claims you copied their advertising design, you would be provided with legal defense and investigation of the claim.
Commercial property insurance: If you own the building your medical practice is in, commercial property insurance covers the building itself from accidental loss or damage. That means if a covered event occurs, such as a fire, explosion, burst pipe, or burglary, commercial property insurance can pay for the repairs. It also protects the business contents within your building. If your exam equipment is damaged due to a covered event, Medical Office Insurance can compensate you for the repair or replacement of the damaged equipment.
Business interruption insurance: If direct physical loss or damage (like a fire in your break room) causes you to halt business operations for an extended period of time, Medical Office Insurance can cover your continuing expenses and lost income until you can don your doctor's gown again.
You can add the following coverage to your Medical office Insurance:
Equipment breakdown insurance: Most health care facilities rely on a lot of expensive equipment to examine and treat patients. Say your exam chair has a mechanical breakdown. Equipment breakdown insurance can cover the cost to repair or replace it.
Hired and non-owned auto insurance: If an accident occurs while you or your employees are using a vehicle that is not owned by your clinic, your business can be sued. Hired and non-owned auto insurance can pay for the other party's auto damage or medical expenses.
Who needs Medical Office Insurance?
From dermatologists to orthodontists and chiropractors, Medical Office Insurance is a good idea for any small to medium-sized medical practice. While you can't get rid of risks or liabilities, insurance acts like an immune system that protects your bottom line. If you run a health care practice, the convenience offered by Medical Office Insurance can help you focus your attention on treating patients.
How much does Medical Office Insurance cost?
You may be wondering just how much Medical Office insurance will cost your practice. The cost will depend on your building's location as well as its occupancy, proximity to a fire station, building construction type, and ability to resist fires. Contact us today for a quick and easy quote — in minutes.
Insurance is better than an apple a day
We know you're a busy medical practitioner, but it's important to get financial protection from everyday small business risks. With Medical Office Insurance, you can get that protection in one easy, convenient package (and you can get it a lot faster than the average waiting room time). Simply click "Get a quote" or download our app, and you can have your policy up and running within minutes.
Medical Office Insurance FAQs
I don't own my building. Do I still need Medical Office Insurance?
Even if you don't own the building where your health care office operates, Medical Office Insurance is still a good idea because it will cover the contents you own within your building. Furthermore, if you have to cease operations for a covered event like a fire or a storm, the business interruption insurance portion of Medical office Insurance can cover your expenses and income until you're able to restore normal operations.
Does Medical Office Insurance cover doctor liability?
Medical Office insurance covers the liability of your practice against claims of bodily injury for accidents, such as slip-and-fall claims. However, it does not include medical malpractice liability. For that, you will need separate malpractice insurance.
What are Thimble's Medical Office Insurance policy limits?
Policy limits begin at $300,000 for general liability, $250,000 for building coverage, and $50,000 for the business property inside your building. However, you can get more coverage based on the needs of your practice. General liability and building insurance coverage are available for up to $1 million, and business personal property can be purchased for limits up to $500,000. We can help you figure out the right amount of coverage for your specific situation.
Does Medical Office Insurance cover employees?
Your policy does not cover work-related injuries or illnesses to your employees. For that, you need workers' compensation insurance, which is required by most states.
How do I show proof of insurance if I purchase Medical Office Insurance?
Showing proof of your Medical Office insurance is a cinch. You do so with a Certificate of Insurance (COI). Once you're signed up with Thimble, you can conveniently generate as many COIs as you need online.
People like you like Thimble.
We're trusted by over 40,000 small businesses. (And thanks. We like us too.)
4.6/5 stars from 852 reviews
Fast & Easy
This is fast and easy and works great for me! I am a one man freelance landscaper and this gives me the ability to purchase insurance directly from my phone anytime and anywhere I need it.
Super easy to use! Though of everything
This app is beautiful and super easy to use! It's super easy to get insurance for the weddings I shoot where the venues require insurance. I can just buy it on the app with 3 clicks and I'm done.
Awesome Product
I love this idea ????!! I needed to have proof of liability to present my proposal; got it on the spot. I didn't win the bid but I didn't get stuck with costly insurance, either!!
Best insurance solution for small businesses.
I love the convenience of this insurance app, its the best thing since sliced bread????????
So Easy!!! I LOVE IT
It was so easy, quick, and simple. The PDF package I received contained everything I needed. This was the best experience I've ever had obtaining insurance...thank you!!!
Great rate!
I was very impressed with your monthly rate on general liability coverage! Much less than 1/12 of everyone else's annual rate.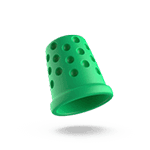 Quick-thinking insurance for fast-moving businesses.