Why do I need Yoga Teacher Insurance?
You need insurance to teach yoga—whether you're a yoga studio owner, certified instructor, or a teacher trainee.
Yoga is a physical practice. As students stretch their minds and bodies, sometimes they can stretch too far. Injuries happen often in yoga; that's just the nature of the practice.
When injuries happen, you need to be protected. If a student gets injured during class, they can bring a lawsuit against you, even if they were injured through no fault of your own. Baseless lawsuits still cost a lot of money, and a robust yoga insurance policy ensures you're protected.
Bodily injury is just one of the accidents that can impact yoga teachers and studios. There's also property damage. You can be instructing a student in their home, and accidentally knock over a very expensive family heirloom. Even in your yoga studio, students may sue you if one of your gongs crashes on their smartphone, or if their car gets dinged by one of your instructors in the parking lot.
You've worked so hard to become a yoga teacher, and you're here to share its benefits with the world. Don't risk the injury to your reputation, or your business, by not getting liability insurance.
Quick thinking insurance for small businesses.
Quick thinking insurance for small businesses.
Quick thinking insurance for small businesses.
Quick thinking insurance for small businesses.
Quick thinking insurance for small businesses.
Quick thinking insurance for small businesses.
Quick thinking insurance for small businesses.
Quick thinking insurance for small businesses.

Third-party, non-employee bodily injury
You are walking students through a headstand exercise in class. One student doesn't follow along with your instructions, goes too fast, and ends up falling over and sustaining an injury.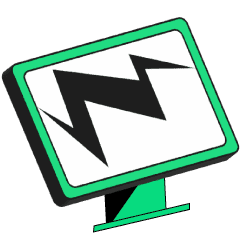 Third-party property damage
You are leading students through a guided meditation at a conference, with large speakers playing music. You accidentally bump into one of the speakers, knocking it over and smashing the phones of several students. The speaker also stops working. The venue and the students sue you for reimbursement.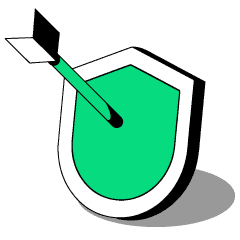 Defense costs
A student develops a neck sprain, and brings a lawsuit against your studio, claiming it was your fault, even though they failed to disclose a pre-existing condition. General Liability can help you cover the legal costs of defending the claim.
Errors & omissions
Also known as professional liability insurance, this type of coverage protects you from claims of negligence and errors related to your professional yoga services, like if you failed to provide a safe teaching environment or didn't properly inform a student how to do a particular exercise and they sustained an injury as a result.
How much does Yoga Insurance Cost?
The cost of your Yoga Insurance Policy depends on a few factors. Things like your zip code, your coverage limit, the size of your team, and the length of your coverage all play a factor in determining the risk that comes with insuring your yoga teaching business.
With Thimble, you don't have to commit to long, expensive policies, though. You can access flexible yoga insurance through the Thimble app and customize your coverage down to the month, day, or hour. Plus, if you need to add Additional Insureds, you can tack them on to your coverage with Thimble at no extra cost.
To get an accurate idea of how much Yoga Insurance would cost you and your business, get a quote from Thimble.
Yoga Teacher Insurance FAQs
How quickly can I get a Certificate of Insurance?
Instantly. That's another one of the great things about insuring your yoga business with Thimble. When you need insurance, you need it now. That's why we've taken the standard insurance experience and turned it on its head, so you can receive coverage immediately after purchasing your policy — and get proof of insurance delivered straight to your email inbox.
You can share this Certificate of Insurance (COI) with studio owners, conference managers, and private clients to earn their trust and gain their business.
As your yoga business grows and you hire more teaching staff, you can add or change your Additional Insureds to your policy as often as you want, right from the Thimble App. And, you guessed it: your updated Certificate of Insurance will arrive instantly in your inbox.
If you conduct personal lessons out of gyms or yoga studios, the business will likely require you to add them as an Additional Insured to your policy.
Who is covered under the Yoga Insurance policy?
We've custom-built our yoga insurance policies to meet the needs of yoga teachers, and gym and studio owners like you. We cover all of the following types of yoga and activities:
Reiki Yoga
Qigong
Ananda Yoga
Tai Chi
Anusara Yoga
Ashtanga Yoga
Iyengar Yoga
Bikram Yoga
Jivamukti Yoga
Kundalini Yoga
Vinyasa Yoga
Sivananda Yoga
Yin Yoga
Hatha Yoga
Prenatal Yoga
Restorative Yoga
Power Yoga
Mat Pilates
As new yoga styles continue to gain steam, we recommend reading the details of your policy to ensure that your particular style is indeed covered, especially if you offer services outside of yoga, such as yoga therapy or massage.
The yoga studio I teach for already has insurance. Do I need it, too?
Yes, you do. Even if your yoga studio carries insurance, you don't know to what extent you are covered. When you carry your own yoga instructor insurance, you know for sure that you are covered, and the exact details of your coverage. That's empowering. It allows you to focus on helping your students, instead of worrying about loose ends.
Do you offer private yoga lessons, or teach at conferences, retreats, and special events? Then you need your own yoga insurance policy to grow the independent side of your yoga business, too. Many venues will want to see a Certificate of Insurance before hiring you for their event. In fact, insurance is so important that many studios require their teachers to carry their own policies.
With your own yoga insurance policy, you're a lot more attractive to studio owners, event managers, and anyone else who wants to hire you. Yoga teacher insurance is a smart step toward growing your yoga business, from personal sessions at your clients' homes to summer retreats around the world.
Does Thimble's Yoga Insurance cover damage to my yoga equipment?
No, General Liability insurance covers property damage for third parties only. You may wish to take out property insurance to cover accidental damage to your own yoga equipment.
Thimble's insurance policies for yoga instructors can be purchased with $1 or $2 million per occurrence.
You can purchase additional limits to secure your equipment from loss or theft. We highly recommend this if you travel regularly among gyms, studios, conferences, and private homes.
As a yoga studio owner I have studio insurance, do I also need yoga teacher insurance?
You might. Depending on your yoga studio coverage, you may not have all of the coverages you need for your small business. This coverage arranged by Thimble will provide you with General Liability and Professional Liability.
Are Workplace Injuries of my Teaching Staff Covered?
No, General Liability policies only provide coverage for injuries to third parties, like your yoga clients and students. You can purchase coverage for accidental injury for your teaching staff under a worker's compensation policy.
How Do I Get Yoga Teacher Insurance with Thimble?
Thimble's yoga liability insurance is flexible, affordable, and easily adjustable. Our on-demand coverage lets you purchase coverage as soon as you need it, and for as long as you need it, whether that's for an hour, a day, a month, or more. You can even purchase coverage up to 6 months in advance. We're here to make insurance easy.
It's simple. Tell us your zip code and desired coverage period and we'll provide you with an instant quote, tailored to the needs of your yoga studio or independent practice.
I'm also a pilates instructor. Do I need a separate pilates teacher insurance policy?
No you do not, with Thimble these activities all fall under our Beauty & Fitness group.
I'm a personal trainer and occasionally teach yoga. Do I need two both a personal trainer and yoga liability insurance policy?
No, similar to Pilates, these activities fall under our Beauty & Fitness group, so rest easy knowing you're covered with one policy.
Quick-thinking insurance for fast-moving businesses.
Simple.
Fewer questions. More options. Buy a policy online, in the app, or over the phone in minutes. Get to work before the other guys even call you back.
Scalable.
Any size. Every stage. Get coverage by the job, month, or year. Choose how you pay, then upgrade when business really takes off.
Flexible.
Total Control. Seamless edits. Modify, pause, or cancel instantly, whether work slows down or hiring picks up.