Sports Camp Insurance
Get a policy in minutes
Get a quote
4.6/5 stars from 852 reviews on Trustpilot
Backed by the best
Why do you need Sports Camp Insurance?
If you run a sports camp, you're already well aware that parents are spending more and more of their hard-earned income to make sure their kids can hit a fastball or spike a volleyball. Youth sports is a multi-billion dollar industry that doubled in the decade between 2010 and 2020, and which continues to expand in the U.S..1 From basketball and softball to skateboarding and surfing, there are millions of seasonal and year-round youth sports camps in the U.S.2 Once that whistle blows, it's all fun and games — until someone gets hurt. Get Sports Camp Insurance to protect your business if someone cries "foul" and files a claim against you.
Thimble's Sports Camp Insurance can help protect you from the financial consequences of interacting with third parties and provide you with a legal defense if you have to leave the court to go to court. It can also protect your training facility, tools, and equipment from loss or damage. Now that's a perfect 10.
What does Sports Camp Insurance cover?
Thimble's Sports Camp Insurance is a type of Business Owners Policy that serves both general liability insurance and commercial property insurance. It helps sports camp owners safeguard against many of the risks they face on a daily basis. Let's get into some of the fundamentals:
General liability insurance: Protects a business against the financial impact of claims of bodily injury, property damage, or personal and advertising injury from third parties. If one of your athletes injures another, for example, you may be covered for the medical costs associated with the injury. Treating a more serious injury, like a concussion, could cost hundreds of dollars — and lawsuits could cost millions.3,4 General liability insurance is like a goalie that defends you from having to pay these claims on your own.
Commercial property insurance: Covers your business property and items from accidental loss or damage. If you own a sports camp facility building and a fire breaks out, commercial property insurance can cover its repair. Your building contents are covered for theft or damage while inside or within 100 feet of the scheduled premises. So if someone rides off into the sunset with the saddles and tack from your equestrian camp, you'll be glad you have Sports Camp Insurance.
Business interruption insurance: Covers the loss of business income due to suspension of operations as a result of physical loss or damage. For example, if you have to temporarily shut down your sports camp because of a fire that destroyed your basketball and volleyball courts, Sports Camp Insurance can cover your income and expenses until you're ready to hit the courts again.
You can also add optional coverage to your policy, including:
Equipment breakdown insurance: If a power surge takes out your pitching machine, equipment breakdown coverage can help cover the cost to repair or replace it.
Hired and non-owned auto insurance: If you rent a van to shuttle athletes to and from camp and get into an accident, hired and non-owned auto will have you covered if your business is sued.
Who needs Sports Camp Insurance?
If you run a small-to-medium sized sports camp business, you'll need sports camp insurance regardless whether you own or rent your sports facility. Commercial property insurance will cover your owned or leased structures and equipment that are crucial to running your youth sports camp.
The bundled general liability and commercial property coverage in Sports Camp Insurance provides convenience and savings for sports camp operations in a single policy package.
How much does Sports Camp Insurance cost?
The cost of Sports Camp Insurance is based primarily on your business address. We'll calculate your premium based on building material, fire resistance and proximity to a fire station as well as the use and occupancy of your building.
When the whistle blows, make sure you're covered
While you help your young superstars improve their mechanics, Thimble will cover your fundamentals by protecting you from the financial impact of property loss or damage and legal claims.
Customize your coverage by purchasing by the month, year, or only when camp is in session. With an assist like that from Thimble, you can easily click "get a quote", answer a few questions, and click to purchase — all before the buzzer goes off. Now that's a slam dunk!
Sports Camp Insurance FAQs
How do I show proof of insurance if I purchase Sports Camp Insurance?
When you purchase Sports Camp Insurance, we'll send your Certificate of Insurance (COI) right to your inbox. Plus, you'll be able to generate as many COIs as you need to prove you have liability insurance.
Does Sports Camp Insurance cover employees?
Injury to your employees is usually not covered by general liability insurance. While each state's laws differ around insurance coverage for employees, most states require you to purchase workers' compensation insurance for work-related injuries and illnesses affecting your employees.
Does Sports Camp Insurance cover the players?
If a youth sports camp attendee sustains an injury and you are liable, Sports Camp Insurance can cover the cost of their medical care. Plus, if someone sues you, Sports Camp Insurance can provide your legal defense.
I run a sports clinic. Can I still buy Sports Camp Insurance?
Whereas a sports camp usually runs for a period of days or weeks, sports clinics typically have a shorter duration, sometimes just a few hours. And, yes, if you run a sports clinic, Thimble's Sports Camp insurance has your back. With Thimble, you can buy coverage by job, month, or year.
What are Thimble's Sports Camp Insurance policy limits?
As a BOP, coverage limits start at $300,000 for general liability insurance, $250,000 for building coverage, and $50,000 for business contents. Again, that's just the baseline, and you can increase your coverage up to $1 million for general liability insurance and building insurance, and $500,000 for business personal property if needed.
People like you like Thimble.
We're trusted by over 40,000 small businesses. (And thanks. We like us too.)
4.6/5 stars from 852 reviews
Fast & Easy
This is fast and easy and works great for me! I am a one man freelance landscaper and this gives me the ability to purchase insurance directly from my phone anytime and anywhere I need it.
Super easy to use! Though of everything
This app is beautiful and super easy to use! It's super easy to get insurance for the weddings I shoot where the venues require insurance. I can just buy it on the app with 3 clicks and I'm done.
Awesome Product
I love this idea ????!! I needed to have proof of liability to present my proposal; got it on the spot. I didn't win the bid but I didn't get stuck with costly insurance, either!!
Best insurance solution for small businesses.
I love the convenience of this insurance app, its the best thing since sliced bread????????
So Easy!!! I LOVE IT
It was so easy, quick, and simple. The PDF package I received contained everything I needed. This was the best experience I've ever had obtaining insurance...thank you!!!
Great rate!
I was very impressed with your monthly rate on general liability coverage! Much less than 1/12 of everyone else's annual rate.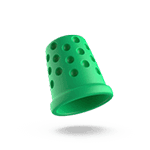 Quick-thinking insurance for fast-moving businesses.