Gym Insurance
Get a policy in minutes
Get a quote
4.6/5 stars from 852 reviews on Trustpilot
Backed by the best
Why do you need Gym Insurance?
Whether welcoming a long-time member or preparing for a post-holiday uptick, gyms face many risks associated with members engaging in potentially dangerous workout activities. Gym Insurance takes care of the health of your business, as much as you take care of the safety of people progressing on their fitness journey or toward new wellness goals.
If a gym member injures themselves, your business could be held responsible. Or if an expensive piece of gym equipment breaks, replacing it could leave you financially weak. That's why it's so important for gym owners to have the right Gym Insurance to protect their business.
What does Gym Insurance cover?
As a busy gym owner, you want your business insurance to do the heavy lifting for you without having to buy multiple insurance policies. Gym Insurance is a type of Business Owners Policy (BOP) that bundles general liability insurance and commercial property insurance policies in one convenient package. Think of it like a compound exercise that works multiple muscle groups at the same time. Here is the coverage Gym Insurance offers to keep your business in tip-top shape:
General liability insurance: Covers the costs associated with bodily injuries, property damage, or personal and advertising injury claimed by third parties. For example, if someone trips over the elliptical bike's power cord and their fall results in injuries, you could be held liable.
Commercial property insurance: This coverage pays for damage to property that's essential to your business operations. For example, if a gym member ramps up the treadmill too fast and it short-circuits, your commercial property insurance can cover the resultant fire repairs in two ways:

Business Building Coverage: Pays for accidental damage or destruction to the four walls of your gym. It can protect the building from the aftermath of vandalism or fire damage.
Business Personal Property: This coverage includes any company property you own or use for business that's on or within a 100-foot radius of the business premises listed on your policy. It can cover your equipment, fixtures, or inventory from your gym equipment to the computers you use to manage memberships.

Business Interruption Insurance: Covers your income if your business operations are suspended due to a physical loss or damage. If your gym is damaged because of a fire, business interruption insurance could assist with the cost of getting it back up and running again.
Need to pump up your coverage? You can add these coverages to your policy:
Equipment breakdown coverage: Covers the cost of replacing or repairing equipment that has failed or been damaged. For example, if a power surge burns out a set of expensive new cardio machines, equipment breakdown coverage would cover the loss.
Hired and non-owned auto insurance: Do your staff trainers make house calls? This covers third-party damage from accidents involving an employee's automobile or vehicles that your business rents.
Who needs Gym Insurance?
If you want to open a gym or already operate a fitness studio, you're among the businesses that need Gym Insurance. Why? Because you operate a small or mid-sized business in a physical space and you want to protect your clientele as well as your gym's equipment. If a major event disrupts your business, such as a burst pipe that floods your locker rooms, you don't want to foot the bill for the repairs out of pocket (or lose your members, for that matter).
How much does Gym Insurance cost?
The short answer to that question is: it depends. Your premium will vary based on where your business is located, the building construction type, fire resistance and proximity to a fire station. It also depends on adjacent exposures, including other tenants in the building.
Get your gym in good shape
If you're thinking of starting up a fitness studio or currently operate your own gym, you'll need the right policy to protect your business from all sorts of unforeseen risks. Here's what you need to keep in mind:
You'll need a general liability insurance policy to protect against the costs for third-party injury claims.
Commercial property insurance helps protect both your workout space and the equipment within it.
If something happens to the space that prevents you from running the gym, business interruption insurance can help recoup your lost revenue.
Finding the right insurance coverage is easier than running a mile on the treadmill. Click "Get a Quote" to find your policy within minutes, and get back to strengthening your business.
Gym Insurance FAQs
I don't need commercial property insurance. Do I need a BOP?
If you don't want commercial property insurance, then you'll have the option to only have general liability insurance coverage for your gym.
How do I show proof of insurance if I purchase Gym Insurance?
You can show proof of insurance for your gym by using the Certificate of Insurance (COI)
provided to you by Thimble. It's quick and painless to request. Plus, you can share as many COIs as you need via the Thimble app at no additional cost.
Does Gym Insurance protect the equipment that travels with me to jobs?
With Thimble, you can cover up to $10,000 worth of gear away from your gym location. But if you often take gym equipment with you outside of your physical space, you might also need to buy additional Business Equipment Protection, which has three limits: $1000, $2500, and $5000, all with a low $500 deductible.
Does Gym Insurance cover employees?
To protect you and your employees from the costs of injuries on the job, you'll need to buy workers' compensation insurance. Most states require businesses to carry that coverage anyway, but you should look into the regulations in your state.
What are Thimble's BOP coverage policy limits?
For BOP coverage, your limits will start at $300,000 for general liability insurance, $250,000 for building coverage, and $50,000 for business contents. If you think you need more protection, you can increase your coverage up to $1 million for general liability insurance and building insurance and $500,000 for business personal property.
People like you like Thimble.
We're trusted by over 40,000 small businesses. (And thanks. We like us too.)
4.6/5 stars from 852 reviews
Fast & Easy
This is fast and easy and works great for me! I am a one man freelance landscaper and this gives me the ability to purchase insurance directly from my phone anytime and anywhere I need it.
Super easy to use! Though of everything
This app is beautiful and super easy to use! It's super easy to get insurance for the weddings I shoot where the venues require insurance. I can just buy it on the app with 3 clicks and I'm done.
Awesome Product
I love this idea ????!! I needed to have proof of liability to present my proposal; got it on the spot. I didn't win the bid but I didn't get stuck with costly insurance, either!!
Best insurance solution for small businesses.
I love the convenience of this insurance app, its the best thing since sliced bread????????
So Easy!!! I LOVE IT
It was so easy, quick, and simple. The PDF package I received contained everything I needed. This was the best experience I've ever had obtaining insurance...thank you!!!
Great rate!
I was very impressed with your monthly rate on general liability coverage! Much less than 1/12 of everyone else's annual rate.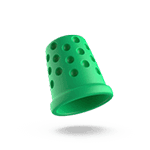 Quick-thinking insurance for fast-moving businesses.