Why do I need Podcaster Insurance?
As a podcaster, you know your show keeps people company on their commute. Whether they're tuning in to hear about an unsolved case or tips on cultivating happiness, you know your podcast keeps their energy up throughout the day.
You deserve to run your show worry-free. However, whether you're recording in the studio, out at a live performance, or on your laptop working a source, there's always the chance that something will go awry.
You regularly invite guests to your recording studio. Should you be unaware of someone's food allergy, they could have an allergic reaction to something in your studio. If you're not protected with Insurance for Podcasters, you could find yourself responsible for their medical costs.
Beyond the risk of bodily injury, anyone from an advertiser to a subject of your reporting might become litigious. If you fail to air a sponsor's ad as often as contractually agreed upon, they could claim you're responsible for their lost revenue. If they sue you for professional negligence and the case goes to trial, you'd be liable for your own legal costs—that is, if you don't have Insurance for Podcasters.
This is why podcasters need general liability insurance and professional liability insurance. General liability insurance can protect you from third-party claims of bodily injury and property damage that may arise out of your podcasting. Professional liability insurance can protect you from claims of negligence, errors, or mistakes related to your work.
Don't let a claim of wrongdoing take your show off the air. Protect your business with Thimble and hit "record" without worry.
Quick Thinking Insurance
Quick Thinking Insurance
Quick Thinking Insurance
Quick Thinking Insurance
Quick Thinking Insurance
Quick Thinking Insurance
Quick Thinking Insurance
Quick Thinking Insurance
Quick Thinking Insurance
Quick Thinking Insurance
What does Insurance for Podcasters cover?
Thimble's Insurance for Podcasters, which includes both general liability and professional liability insurance, is arranged to protect you in situations like the following:

Third-party, non-employee bodily injury
At live events, you interact with scores of listeners. Should you accidentally injure one of them, you could find yourself liable.
Third-party property damage
You often travel to people's homes and offices to conduct interviews. Should you damage someone's property during the course of your visit, they could hold you responsible for the cost of its replacement.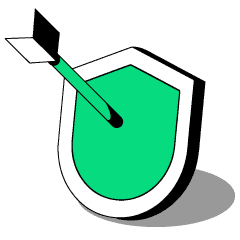 Defense costs
Your reporting sometimes exposes unflattering information about your subjects. Should one of them sue you for slander or libel and take the case to court, you would be responsible for your (expensive) legal costs, even if it's ultimately found your reporting was 100% accurate and newsworthy.
Errors & omissions
You promote your sponsors in your weekly newsletter. Should you fail to publish it for several weeks but continue to deposit their checks, you could be liable for professional negligence due to their financial loss.
How much does insurance for podcasters cost?
Your policy rate is based on your business' specific level of risk, as calculated by your location, crew size, and the coverage limits you select. But how do we make it more affordable than traditional annual insurance? We let you choose the length of coverage you need, from hourly, daily, or monthly policies. And when you download the Thimble app, it's easy to make changes. Add Additional Insureds and get as many Certificates of Insurance as you need—all at zero cost to you.
Protect your podcast with flexible, on-demand, or monthly insurance coverage from Thimble. Get your free Insurance for Podcasters quote now.
Podcaster Insurance FAQs
How quickly can I get a Certificate of Insurance?
Instantly. Download the Thimble app or use our website to get a quote and purchase a policy—all in less than 60 seconds. Your Certificate of Insurance (COI) will be available in your email inbox and on the Thimble app right away.
Are you holding a podcast event or attending an expo? Some event spaces and conference organizers will want to see a Certificate of Insurance. With Thimble, you can take out a policy for a specific date up to six months in advance and show a COI to the organizer within seconds. If something else comes up, you can cancel your policy penalty-free up to 1 hour before coverage is set to begin.
With fast, flexible coverage from Thimble, it's easy to make changes as your podcasting business grows. In the Thimble app, add and modify your Additional Insureds on demand and for free.
The company I work for already carries business insurance. Do I need my own insurance for podcasters policy?
Yes. You're not just a podcaster, but a small business owner. Your company's business insurance only applies to the work you do for them. In addition, you probably don't know how their coverage applies to you specifically.
Your goal is to grow your podcast's reach and maximize revenue while you start working on your next venture (A book? A movie? Another podcast?). Without your own insurance, a single claim could take you off the airwaves. General liability and professional liability insurance are the best way to protect yourself from risk.
What are the Insurance for Podcasters policy limits?
With Thimble's Insurance for Podcasters, select a policy limit of $1 million or $2 million. $1 million provides protection from risk at our lowest premium. However, you can safeguard your business against greater claims with a $2 million limit.
Are workplace injuries of my staff covered?
No. General liability insurance only provides coverage for third-party injury. If you hire staff to help with your podcast production, you may want to purchase workers' compensation insurance. This kind of policy can cover employee injuries.
Does Thimble's Insurance for Podcasters cover damage to my equipment?
Also no. General liability insurance only provides coverage for damage to client and third-party property. To protect your podcasting equipment, you may want to consider a commercial property policy. In addition, if you drive a vehicle just for work, you can consider an auto insurance policy.
How do I get Insurance for Podcasters with Thimble?
Download the Thimble app or click "Get a quote" and insure your business in just 60 seconds. When you enter your ZIP code, a few details about your business, and your desired coverage length (choose from hourly, daily, or monthly policies), you'll receive an instant quote. Purchase your Insurance for Podcasters and receive your Certificate of Insurance right away.
Quick-thinking insurance for fast-moving businesses.
Simple.
Less questions. More options. Buy a policy online, in the app, or over the phone in minutes. Get to work before the other guys even call you back.
Scalable.
Any size. Every stage. Get coverage by the job, month, or year. Choose how you pay, then upgrade when business really takes off.
Flexible.
No hidden fees. No hard feelings. Modify, pause, or cancel instantly, whether work slows down or hiring picks up.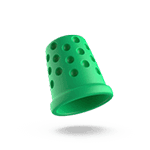 Get covered in minutes.
(Then get to work!)