Why do I need Home Bakery Insurance?
As a baker, your sweet treats satisfy clients' cravings and give their parties the extra ingredient they need to succeed. There's nothing more satisfying than knowing each and every one of your bakes brings a smile to someone's face.
You deserve to bake with a smile on your face, too. You certainly sport one when you arrive at local farmers' markets with your cookies and bread. However, as you interact with hundreds of people, there's always the chance something could go wrong.
Should you accidentally injure someone in the course of selling your home-baked snacks, you could be held liable for bodily injury. And should you damage another vendor's booth, you could be held liable for property damage.
Beyond property damage and bodily injury, your customers can go from sweet to sour when something disrupts their special day. You frequently provide cakes or petit fours for events. Should you fail to remember the guests' dietary restrictions, you could be accused of professional negligence and held liable for the host's financial loss.
This is why all home bakeries need general liability insurance and professional liability insurance. General liability insurance protects your business from third-party claims of bodily injury and property damage. Professional liability insurance protects bakers from claims of negligence, errors, or mistakes related to their work.
Have your cake and eat it, too. Protect yourself with baker insurance via Thimble and head into the kitchen with the confidence needed to do your best work.
Quick Thinking Insurance
Quick Thinking Insurance
Quick Thinking Insurance
Quick Thinking Insurance
Quick Thinking Insurance
Quick Thinking Insurance
Quick Thinking Insurance
Quick Thinking Insurance
Quick Thinking Insurance
Quick Thinking Insurance
What does Home Bakery Insurance cover?
As a baker, you know one wrong turn can ruin a recipe. Thus, the general liability and professional liability insurance arranged by Thimble is designed to protect bakers from liability in situations like the following:

Third-party, non-employee bodily injury
You sell your treats to hundreds of individuals per day. Should one of them have an allergic reaction to one of your home bakery products,, you could be held liable.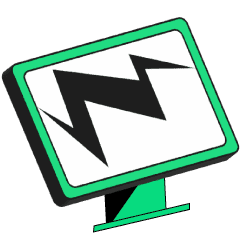 Third-party property damage
You bake cakes for special events like weddings and parties. Should you accidentally damage a guest's property when you arrive with your equipment, you could be held liable.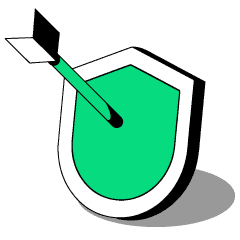 Defense costs
In a situation like the above, you could be taken to court. Without cake maker insurance, you would be responsible for your own legal fees.
Errors & omissions
You cater professional events like business meetings and conferences. Should you fail to deliver your goodies on time, you could be accused of professional negligence and held liable for your client's financial loss.
How much does home bakery insurance cost?
With Thimble, there are no cookie-cutter policies. The rate for Thimble's Home Bakery Insurance is determined by your business' specific level of risk, as based on your location, crew size, and the coverage limits you select. Our home bakery insurance is so affordable because you only pay for the coverage you need.
In addition to regular monthly coverage, you can take out insurance for a few hours at a craft market or for the day of an important event. Also, there's a cherry on top: you can add Additional Insureds and get as many Certificates of Insurance as you'd like for free.
Insurance is as easy as pie with flexible, on-demand or monthly insurance coverage from Thimble. Get your free home bakery insurance quote now.
Home Bakery Insurance FAQs
How quickly can I get a Certificate of Insurance?
Instantly. Some insurance companies require tons of steps and paperwork, but Thimble makes getting insured a piece of cake. When you download the Thimble app or click "Get a Quote," all you have to do is input a few details about your business and voila! Your free quote is ready. From there, you can purchase your policy in less than 60 seconds and have a COI (proof of insurance) in your email inbox.
Are you selling tarts at a farmer's market or attending an expo? In order to be approved as a participant, you may need to show a COI. With fast, flexible coverage from Thimble, you'll have it on hand exactly when you need it.
With Thimble, you can schedule your coverage for any date up to six months in advance and receive your COI upon purchase. If your plans change, cancel your policy penalty-free up to 1 hour before your coverage is set to begin.
The icing on the cake? You can make changes to your policy with the Thimble app on the go: add and modify Additional Insureds as often as you need to (all for free).
The company I work for already carries business insurance. Do I need my own home bakery insurance policy?
Yes. As the owner of a small business, you need your own insurance policy. Your company's insurance applies only to the work you do for them, not to your home baking.
Insurance is an essential ingredient in your recipe for success. Without it, a single claim could hinder your ability to run your home based business. Attorneys are expensive. If you don't have home bakery insurance, you could find yourself responsible for your own legal fees if a case goes to court.
At the end of the day, every home baker can benefit from a general liability and professional liability insurance policy. It's the best way to protect your business against third-party claims of bodily injury, property damage, and professional negligence.
What are the Home Bakery Insurance policy limits?
With Thimble's Home Bakery Insurance, select a policy limit of $1 million or $2 million. While a $1 million limit protects against significant liability, you can extend your coverage to a $2 million limit.
Are workplace injuries of my staff covered?
No. General liability insurance only provides coverage for injuries to your clients and third parties. If a crew helps you achieve your baking feats, you may want to consider purchasing a workers' compensation policy.
Does Thimble's Home Bakery Insurance cover damage to my equipment?
Also no. General liability insurance can only provide coverage for damage to a client or third party's property. To protect your stand mixer and your all-important oven (along with any other specialized equipment), consider a commercial property policy. If you drive a vehicle just to transport your bakes, consider an auto insurance policy.
How do I get Home Bakery Insurance with Thimble?
With Thimble, ensuring your home bakery takes less than 60 seconds when you click "Get a Quote" or download the Thimble app. From there, enter a few details about your baking services, your ZIP code, and your desired coverage length (choose from hourly, daily, or monthly policies), and get an instant quote outlining your home bakery insurance costs. Click to purchase, receive your COI, and enjoy your just desserts.
Quick-thinking insurance for fast-moving businesses.
Simple.
Less questions. More options. Buy a policy online, in the app, or over the phone in minutes. Get to work before the other guys even call you back.
Scalable.
Any size. Every stage. Get coverage by the job, month, or year. Choose how you pay, then upgrade when business really takes off.
Flexible.
No hidden fees. No hard feelings. Modify, pause, or cancel instantly, whether work slows down or hiring picks up.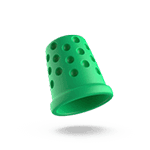 Get covered in minutes.
(Then get to work!)