Henna Artist Insurance
Get an insurance policy by the hour, day, or month in 60 seconds.
Why do I need Henna Artist Insurance?
Henna art is among the most beautiful artwork in the world, both in the painting and tattoo mediums. Not only does it capture the ornate styles of centuries of tradition (using skin as a canvas), but it does so without any pain or permeance. With such gorgeous creations on the body made with the soothing strokes of a piping bag, it seems odd that there could be any risk in the job.
However, with any craft involving human contact and cosmetics/dyes, the artist should be wary of the risks. As a henna tattoo artist, you may find yourself in a position where your beautiful art has turned sour due to a client's previously unknown allergy to dye. This could result in a claim for bodily injury, endangering your business.
Or, you could be taking an appointment at your client's house and accidentally break an expensive vase, or spill henna on their couch. For these reasons and more, you would need a general liability insurance policy to cover third-party property damage.
Say you've recently finished a henna piece on a bride prior to them heading to the venue. Once there, a friend fits them with an immaculate white designer dress. Unfortunately, the ink bleeds onto the bridal dress, ruining it for the wedding. The bride blames you for the property damage from the henna stain.
Thimble's Henna Artist Insurance could help protect you from the above situations. With all the magic of lovely henna art, claims like these can be horrifying. With Thimble, however, you can keep your henna business in the right place, safeguarding your business with our convenient and flexible Henna Artist Insurance policy.
Quick thinking insurance for small businesses.
Quick thinking insurance for small businesses.
Quick thinking insurance for small businesses.
Quick thinking insurance for small businesses.
Quick thinking insurance for small businesses.
Quick thinking insurance for small businesses.
Quick thinking insurance for small businesses.
Quick thinking insurance for small businesses.
What does Henna Artist Insurance cover?
What is covered under the Henna Artist Liability Insurance policy?

Third-party, non-employee bodily injury
You are applying henna for a big party and forget to ask one of your many "canvases" if they have an allergy or not. Moments later, they begin to have an allergic reaction and require immediate medical attention. They then expect you to pay for their ER visit.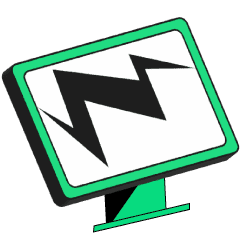 Third-party property damage
When applying henna at a client's home, you accidentally spill some dye onto their little Pomeranian. The dog shakes itself right on top of your client's expensive wool rug. Now, being that you were the one to spill the dye initially, they want you to pay for cleaning the henna stain on the carpet.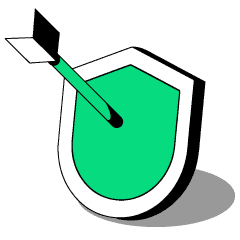 Defense costs
At a birthday party, you are the belle of the ball. Yet, after receiving a henna piece, one child runs through poison ivy and has a horrible reaction. Their parents mistakenly believe it's the products you used and blame you, ultimately filing a lawsuit for bodily injury. Now you have to hire your own representation.
How much does Henna Artist Insurance cost?
The rate for Thimble's Henna Artist Insurance takes into account multiple variables, all of which contribute to the risk posed by your henna tattoo profession. Your business' location and size, as well as the coverage limits, are all weighed to determine the policy cost.
We aim to make insurance as convenient as it is affordable. By implementing our pay-when-you're-working structure, we never charge you for time spent off the job. You can choose by the hour, day, or month, and add as many Additional Insureds as you wish—completely free of charge. Lastly, should you need more than one Certificate of Insurance, you can request multiple for free.
Safeguard your henna art business with versatile, affordable, and convenient insurance coverage from Thimble. Get your free Henna Artist Insurance quote now.
Henna Artist Insurance FAQs
How quickly can I get a Certificate of Insurance?
At Thimble, you can receive your Henna Artist Insurance policy immediately. All you need to do is enter your ZIP code, choose the desired insurance liability coverage term, review your quote, purchase your policy, and you're done. From there, we'll send a Certificate of Insurance (COI) directly to your inbox.
Did you just book an incredible art conference? Is there a birthday party that just hired you last minute? The event manager or the client wants to see proof of insurance.
With Thimble, once the policy is finalized and purchased, you can download the COI directly from the Thimble mobile app. You can have it on-hand even before the coverage is set to begin.
Unsure whether the gig is going to stick? No problem. You can cancel your insurance risk-free up to an hour before it's set to begin. Need to make any changes to the policy? You can do so directly from your phone!
What are the Henna Artist Insurance policy limits?
With Thimble's Henna Artist Insurance, you can choose one of two policies: $1 million or $2 million. The choice depends on the amount of risk you feel is inherent to your business.
Are workplace injuries of my staff covered?
No. General liability insurance does not cover injuries sustained by anyone on your staff. If you want to protect your employees, you should consider purchasing a workers' compensation policy.
Does Thimble's Henna Artist Insurance cover damage to my equipment?
No. General liability insurance does not cover equipment damage. To protect your henna art equipment, you'll need to consider purchasing a commercial property.
How do I get Henna Artist Insurance with Thimble?
Insuring your henna art practice with Thimble takes less than 60 seconds. Provide some information about your henna art services, enter your ZIP code, and choose your desired coverage length (hourly, daily, monthly)—then we'll generate a quote outlining your cost! Click to purchase, and you'll have your COI immediately. Get your Henna Artist Insurance quote now.
Quick-thinking insurance for fast-moving businesses.
Simple.
Fewer questions. More options. Buy a policy online, in the app, or over the phone in minutes. Get to work before the other guys even call you back.
Scalable.
Any size. Every stage. Get coverage by the job, month, or year. Choose how you pay, then upgrade when business really takes off.
Flexible.
Total Control. Seamless edits. Modify, pause, or cancel instantly, whether work slows down or hiring picks up.