Why do I need Soapmaker Insurance?
Bubble baths as a kid; scrubbing your face clean after a long day; washing your hands before holding your baby nephew. Soap is an essential part of our lives, and it's thanks to you, soapmakers, that everyone gets to smell as clean as they feel.
Soap also protects people from unseen dangers (germs, toxins, and mold). Like you, Thimble works to protect people from unseen dangers (but instead of germs, it's liabilities). It's why we created liability insurance for soapmakers.
Whether you're selling homemade soap and body products at craft fairs or your Etsy shop, you need to protect your business. For example, there's always a chance that someone could be allergic to fragrances or oils that you used. Suddenly, you could be held liable for a bodily injury claim.
In a litigious society, the ever-present threat of an expensive lawsuit heightens the risk of mucking up your business' finances. Keep your business safe and squeaky clean with a little help from Thimble (and your soap, of course).
Quick thinking insurance for small businesses.
Quick thinking insurance for small businesses.
Quick thinking insurance for small businesses.
Quick thinking insurance for small businesses.
Quick thinking insurance for small businesses.
Quick thinking insurance for small businesses.
Quick thinking insurance for small businesses.
Quick thinking insurance for small businesses.
What does Soapmaker Insurance cover?
We designed our Soapmaker Insurance to provide general liability insurance, including product liability coverage. It provides the investigation, legal defense, and settlement for damages for claims in situations like these:

Third-party, non-employee bodily injury
As a soapmaker, you often sell your handcrafted soap products out of a booth. Should any part of your setup be knocked over (your table or canopy tent), this could result in an injury to a third party. You could then be liable for a bodily injury claim and have to pay for their medical bills.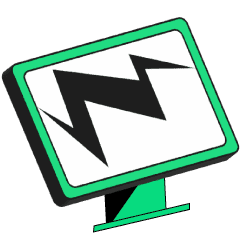 Third-party property damage
You probably set up your soap booth next to other vendors and artisans. If your canopy tent gets knocked over, it could fall into your neighbor's spot. Suddenly the phrase "you break it, you buy it" will seem a lot more intimidating.
Additionally, some soaps are not meant for certain fabrics. If your soap spills and stains someone's purse or brand-new outfit, you could be liable for a third-party property damage claim. General liability insurance protects against claims of third-party property damage.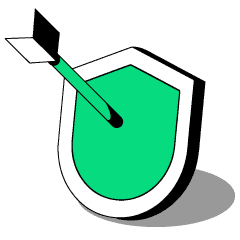 Personal injury & advertising
You love to read blogs dedicated to the craft of soapmaking and browse other vendors' booths for inspiration. If your advertising looks too close to that of another soapmaking business, they could sue you for copyright infringement.
With Thimble, is product liability insurance for soapmakers included?
Yes. Product liability is essential for crafters who make and ship handmade goods. It provides coverage for bodily injury or property damage that happens after the sale.
Say that you sold a new formula of artisan soap. However, you miscalculated the amount of lye, and the customer finds that the soap dries out their skin (or worse— burns them). You could be responsible for their trip to the clinic because your product caused the injury.
Other providers may exclude this coverage, but product liability is included in Thimble's monthly and annual general liability insurance, meaning you're covered.
Leave the complicated ingredients for your soap formula. With product liability automatically included in your policy, you can protect your soapmaking business from claims that happen after the sale.
How much does Soapmaker Insurance cost?
The cost of Thimble's Insurance for Soapmakers depends on the level of risk, the location of your business, whether you have employees, and the coverage limits you need. With Thimble, you can be sure it's affordable.
Plus, anytime you need a Certificate of Insurance (COI) or need to add Additional Insureds, you can do so without additional cost. It's that same germ-free feeling, but for your business. Get your free quote for soapmaker insurance now.
Soapmaker Insurance FAQs
How quickly can I get a Certificate of Insurance?
Quicker than it takes to read this page. Seriously, by using the Thimble mobile app (or by clicking "Get a Quote"), you can purchase a policy and get a Certificate of Insurance in less than 60 seconds. Input a few details about your business, review your free quote, and if it looks good, select purchase and voila. Your policy and Certificate of Insurance will be waiting in your email inbox (or you can view them on the Thimble app).
This allows you to say "yes" to that last-second opening at the large community fair. If the organizers want to see proof of insurance, ask them to literally wait a minute. Even if the event isn't taking place for another six months, you can schedule your coverage to begin when the event does. If an hour before the coverage starts, you suddenly realize you can't make it to the event, you can cancel your policy penalty-free.
Need to add or modify Additional Insureds or get another COI? No problem. Do so without an additional cost, wherever, whenever, right on the Thimble mobile app.
This flexibility is not typically found in the insurance industry. And it's why we're game-changing insurance for small businesses.
Does Thimble's Insurance for Soapmakers cover damage to my equipment?
Perhaps. As a soapmaker, you likely make your wares in your home or dedicated studio. Commercial property insurance covers the tools and equipment that you keep in one place. This coverage protects your building premises and what's inside, as well as within 100 feet of the building.
Be aware that your renters or homeowners policy may not cover your home workshop. In some cases, your business property may not be covered. Always check with your homeowners insurance provider.
Many creators need both general liability insurance and commercial property. For convenience, you may purchase a Business Owners Policy, which is a bundle of the two coverage types.
If you frequently carry around tools or equipment between events or while traveling, you should consider equipment insurance. Business Equipment Protection covers tools that you own, lease, or borrow, wherever you're using them.
The company I work for already carries business insurance. Do I need my own soapmaker insurance?
As a soapmaker, you need your own liability insurance for soapmakers if you do any work outside the work you do for your employer. While it's helpful that the company you work for has business insurance, you need to be confident your side business is covered if you're sued for your individually-operated business in a lawsuit.
Additionally, you should have your own coverage for your growing business. Thimble's Insurance for Soapmakers can protect you from non-employee bodily injury and property damage claims made by third parties. As a final thought: Not having your own soapmaker insurance policy for your own business is like trying to stay healthy by hoping everybody else is germ-free. Take your business's hygiene into your own hands with Thimble.
What are the Insurance for Soapmakers policy limits?
The policy limits for Thimble's Liability Insurance for Soapmakers are either $1 million or $2 million. Which policy limit is correct for you depends on the amount of risk you want to hedge against.
Are workplace injuries of my staff covered?
No. Your staff is not covered by general liability insurance if they are covered by workers' compensation laws. If you want to cover workplace injuries, then you should purchase workers' compensation coverage. (You really should, as most states require it.)
How do I get liability insurance for soapmakers with Thimble?
With Thimble, getting insured is as easy as 1-2-3. First, download the Thimble mobile app or select "Get a Quote." Second, input a few details about your business, your ZIP code, and the coverage you want, and we'll instantly generate a free quote. Third, purchase your policy, and your policy and any necessary Certificates of Insurance will be waiting in both your email inbox and on the Thimble app. See? 1-2-3.
Quick-thinking insurance for fast-moving businesses.
Simple.
Fewer questions. More options. Buy a policy online, in the app, or over the phone in minutes. Get to work before the other guys even call you back.
Scalable.
Any size. Every stage. Get coverage by the job, month, or year. Choose how you pay, then upgrade when business really takes off.
Flexible.
Total Control. Seamless edits. Modify, pause, or cancel instantly, whether work slows down or hiring picks up.