Why do I need Jewelry Maker Insurance?
When you create a custom piece of jewelry, every bead, link, and clasp is perfectly placed. Running a jewelry business requires the same careful touch and attention to detail—that includes buying jewelry maker insurance that protects you from the financial consequences of mistakes and accidents.
When you're designing custom pieces, meeting with customers, and selling your jewelry at craft fairs and markets, you'll need to be prepared for anything.
That's why every jewelry maker could benefit from business insurance.
Quick thinking insurance for small businesses.
Quick thinking insurance for small businesses.
Quick thinking insurance for small businesses.
Quick thinking insurance for small businesses.
Quick thinking insurance for small businesses.
Quick thinking insurance for small businesses.
Quick thinking insurance for small businesses.
Quick thinking insurance for small businesses.
What does Jewelry Business Insurance cover?
Thimble's Jewelry Business Insurance provides you with general liability insurance, which includes products liability coverage. It's designed to provide investigation and legal defense and payment for damages for claims related to the following:

Third-party, non-employee bodily injury
Although jewelry making isn't an especially dangerous profession, accidents can happen when you bring your business to the public or they come to you. Should a third party (client or bystander) incur a bodily injury due to the work you're performing, you could be held responsible. General liability insurance can protect you.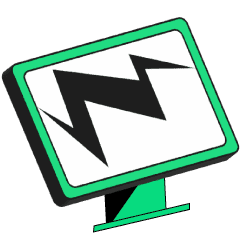 Third-party property damage
Perhaps you work at a pop-up shop, booth at a farmers market, an event, or inside another shop. Wherever you are, should you accidentally damage a third party's property, you could be liable. That's where general liability insurance can help.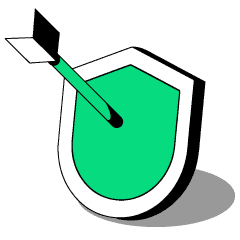 Personal injury & advertising
If another vendor claims that you published libel, slander, or other defamatory or discriminatory statements about them or their business, you'd face an unpleasant legal battle. General liability insurance provides the investigation, legal defense and settlement of claims.
Does Thimble's Jewelry Business Insurance include product liability coverage?
Yes. With Thimble, product liability coverage is included for many home-based vendors that create handmade goods, including jewelry makers.
Why does product liability coverage matter? As a jewelry maker, you could be held liable if a customer suffers an injury or property damage caused by your products. This is protection from claims that happen after the sale when the product is in the customer's hands.
Product liability is excluded from some general liability policies, leaving your business exposed to risk.
Even if your pieces are perfectly crafted, customers can make claims against your business. You wouldn't create a necklace without a working clasp, so why purchase general liability coverage with a product liability exclusion?
How much does Jewelry Business Insurance cost?
Like all business insurance, the exact cost will depend on a number of factors, including your ZIP code (where you work), coverage duration and limit, as well as your team size.
To find out how much your jewelry business insurance will cost, answer a few simple questions and get an instant quote – all in less than 60 seconds!
Jewelry Maker Insurance FAQs
Do I also need equipment insurance?
This depends on your risk profile. General liability insurance protects damage to other people's property, not yours. To protect any equipment you own, lease, or borrow, you need a separate type of coverage.
As a jewelry business owner, you've likely invested in tools and equipment, and equipment insurance can protect them if you're mobile (for example, working at a craft show).
Thimble's Business Equipment Protection covers loss of or damage to tools and equipment that travels with you. It protects against accidental loss, theft, or damage to your equipment while you're working or en route. So whether you're traveling to a professional engagement, like a craft fair, private sale, or jewelry-making class you're teaching, your equipment is covered.
What are the Jewelry Business Insurance coverage limits?
Thimble offers either a $1 million or $2 million liability limit for jewelry makers. Your preference will depend on your risk profile.
How quickly can I get a Certificate of Insurance?
Instantly (if not sooner). After answering a few questions about your industry, team, coverage preferences, and location, we'll generate a quote immediately.
If everything looks good, you can check out after reviewing the quote and receive your policy and any necessary Certificates of Insurance (COIs) in your inbox in a matter of seconds. Access your COI and policy in the attached documents or through the Thimble mobile app whenever you need.
Are workplace injuries of my staff covered?
No, injuries to employees are subject to workers' compensation laws are not covered under general liability insurance. General liability policies usually cover injuries to clients, partners, customers, and other bystanders unrelated to your business.
To protect your employees, you'll need workers' compensation insurance. In most states (and depending on your business' circumstances), it's a legally required form of coverage.
How do I get Jewelry Business Insurance with Thimble?
First, you'll need to click "Get a Quote" or download the Thimble mobile app. From there, you'll breeze through a few questions. Once we've generated a quote, you can make any final adjustments and purchase the coverage right then and there.
All it takes is one last click. Seconds later, you'll have your policy and COI sitting in your email inbox. Now that that's taken care of, it looks like you have a gorgeous beaded anklet that needs its finishing touches. Don't worry—you're all good to go here!
Quick-thinking insurance for fast-moving businesses.
Simple.
Fewer questions. More options. Buy a policy online, in the app, or over the phone in minutes. Get to work before the other guys even call you back.
Scalable.
Any size. Every stage. Get coverage by the job, month, or year. Choose how you pay, then upgrade when business really takes off.
Flexible.
Total Control. Seamless edits. Modify, pause, or cancel instantly, whether work slows down or hiring picks up.