Why do I need candlemaker insurance?
Our sense of smell is a powerful tool. It can bring back fond memories and be a device of health and wellness through aromatherapy. As a candlemaker, you know how important this sense is. And that's why you specialize in treating our noses to fruitful aromas.
Our noses are tuned to sniffing out trouble. We know that where others smell jasmine and sandalwood, we smell "fire" (a potential insurance liability just waiting to happen).
We created Thimble's Candlemaker Insurance to protect candlemakers like you and their businesses.
It's no question that humans make mistakes. But when that mistake leads to a candle dropping and shattering, damage can occur. Should this happen with one of your customers, you could be facing a claim for bodily injury or property damage.
When you partner with Thimble, you can protect your business from these kinds of claims, even after you've sold your products.
Instead of spending your time waxing poetic about insurance, let Thimble's Candlemaker Insurance allow you to get back to waxing candles.
Quick thinking insurance for small businesses.
Quick thinking insurance for small businesses.
Quick thinking insurance for small businesses.
Quick thinking insurance for small businesses.
Quick thinking insurance for small businesses.
Quick thinking insurance for small businesses.
Quick thinking insurance for small businesses.
Quick thinking insurance for small businesses.
What does Candlemaker Insurance cover?
Thimble's Candlemaker Insurance includes general liability insurance and product liability coverage. It provides the investigation, legal defense, and settlement for damages for claims in situations like these:

Non-employee, third-party bodily injury
Some of your big sales may come from setting up a booth at the local farmers' market, fair, or another community event. With all the people coming and going from your booth, one of your candles could be knocked over. If this causes an injury, you could be responsible for the bodily injury claim.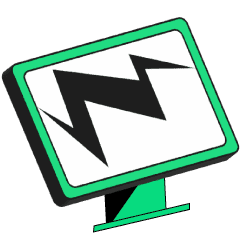 Third-party property damage
When you hold private candle sales in your customers' homes, you light many different candles to present your collection. Should one of these be placed too close to something flammable, you may end up liable for a claim of third-party property damage.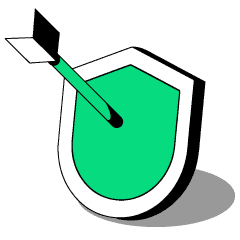 Personal injury & advertising
They say there are no new ideas under the sun. However, if you advertise products or designs that are too similar to a competitor's, they could sue you for copyright infringement, General liability insurance can help.
With Thimble, is product liability insurance for candlemakers included?
Absolutely. Thimble includes product liability coverage in our monthly and annual general liability insurance. (It's something that other providers might not offer.)
Why is product liability insurance important? If you're a maker, you want to know that you're covered for claims of bodily injury or property damage post-sale, when your customers are using your products.
For example, say the glass you used to hold your candle was out too brittle and breaks shortly after the customer opens the box. If they cut themselves, you could be responsible for their bodily injury because you made the product that hurt them.
However, with product liability included in your general liability policy, you can feel as carefree as if you're in a spa surrounded by your lavender candles.
How much does candlemaker insurance cost?
Each rate for Thimble's Candlemaker Insurance is determined by a number of factors. Your individual level of risk depends on your location, the size of your crew, and the coverage limits you select. Regardless, you can be sure it's affordable.
Plus, you can send as many Certificates of Insurance (COIs) as you need, or add Additional Insureds to your policy, without extra cost. You can do it all from the Thimble app.
Get your free candlemaker insurance quote now.
Candlemaker Insurance FAQs
How quickly can I get a Certificate of Insurance?
Instantly. With the Thimble app (or through the website), you can go from uninsured to having a Certificate of Insurance (COI) in less than 60 seconds. Just input a few details, get a free quote, and click purchase. Your policy and COI will be in your email inbox and on the Thimble app, ready to go.
So, should you be selected to market your candles at a nearby farmers' market or fair, you can provide your proof of insurance in less than a minute. In addition, you can schedule your coverage to start up to 6 months in advance and, should you need to, cancel your policy penalty-free up to an hour before it begins.
It's this thoughtful coverage that makes Thimble, well, Thimble.
Does Thimble's Candlemaker Insurance cover damage to my equipment?
Insurance isn't always straightforward, despite our best efforts to make it easy. Our answer is, maybe.
If you work inside a workshop or studio (that could be in your home), you may need commercial property insurance to cover the tools that stay in your dedicated workspace. This coverage protects your building structure if you own it, and the equipment inside (and within 100 feet of the building).
If you work at home, it's best to check with your homeowners insurance provider to find out whether you're covered, because your renters or homeowners policy may not suffice.
Consider buying a Business Owners Policy, which is a bundle of two coverage types, if you need both general liability insurance and commercial property.
However, this won't cover the tools or equipment you take with you. To cover any candlemaking tools that you own, lease, or borrow when you travel between locations, you may want Business Equipment Protection.
What are the candlemaker insurance policy limits?
There are two policy limits available for Thimble's Liability Insurance for Candlemakers: $1 million and $2 million. The policy you choose should reflect the amount of risk you want to be covered against. The $2 million policy offers twice as much protection for only a marginal uptick in cost.
The company I work for already carries business insurance. Do I need my own candlemaker insurance policy?
In short, the answer is yes. While it's great that the company you're working for has business insurance, without a policy to protect your business, you could be liable for work you do outside of this company.
You may not know the ins and outs of your company's specific policy. Should your own business be named individually in a lawsuit or claim, you want to ensure that you're covered. Otherwise, you could find the legal defense fees coming right out of your pocket.
As your business scales, you need insurance that scales with you. That's why Thimble's Candlemaker Insurance protects you when you need it most. You can rest assured that you're covered from claims of non-employee bodily injury and property damage claims made by third parties.
Are workplace injuries of my staff covered?
No. Your staff is not covered by general liability insurance if they are covered by workers' compensation laws. If you want to cover workplace injuries, then you should purchase a workers' compensation coverage.
How do I get liability insurance for candlemakers with Thimble?
Get insurance with Thimble is as quick and easy as lighting a candle. All you need is 60 seconds and the Thimble mobile app, or if you're on the website you can select "Get a Quote." From there, input a few details about your candlemaker business, your ZIP code, and the coverage you want. We'll generate an instant quote, and once you purchase, your policy and Certificate of Insurance will be in your email inbox and in the Thimble app instantly.
Quick-thinking insurance for fast-moving businesses.
Simple.
Fewer questions. More options. Buy a policy online, in the app, or over the phone in minutes. Get to work before the other guys even call you back.
Scalable.
Any size. Every stage. Get coverage by the job, month, or year. Choose how you pay, then upgrade when business really takes off.
Flexible.
Total Control. Seamless edits. Modify, pause, or cancel instantly, whether work slows down or hiring picks up.