Artisan Insurance
Get an insurance policy in 60 seconds.
Why do I need Artisan Insurance?
You pay attention to details — that's what makes you a great artisan. But packing up your wares and tools and going from craft fair to craft fair doesn't come without risk.
One of the details that you can't overlook is getting Artisan Insurance to protect your business. Whether you make textiles or handmade bread, there's a chance that one of your products could harm a customer and you could be held liable. Put the finishing touches on your artisan business by getting the right business liability insurance policy.
Quick thinking insurance for small businesses.
Quick thinking insurance for small businesses.
Quick thinking insurance for small businesses.
Quick thinking insurance for small businesses.
Quick thinking insurance for small businesses.
Quick thinking insurance for small businesses.
Quick thinking insurance for small businesses.
Quick thinking insurance for small businesses.
What does Thimble's Artisan Insurance cover?
Just as you have tools of the trade, your general liability insurance has specific coverages, including product liability for claims resulting from accidents that occur after a sale. Thimble's Artisan Insurance provides the investigation and legal defense of claims related to instances of:

Non-employee, third-party bodily injury
You invite a customer to your workshop to see some new pieces that you're working on, and he slips and falls while walking around. If you are liable for his injuries, Artisan Insurance may pay the settlement resulting from the claim.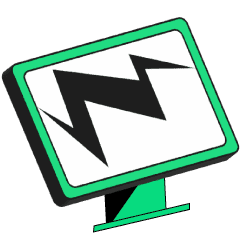 Third-party property damage
During a demonstration at an art fair, your paint splatters on another artist's pieces, damaging them. Artisan Insurance can keep you from paying out-of-pocket for their repair if you are found responsible for the damage.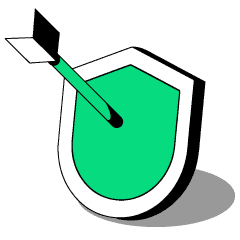 Personal and advertising injury
Another artist accuses you of infringing on their trademarked work. General liability can protect you.
Does Thimble's Artisan Insurance include product liability coverage?
Yes, with Thimble, product liability is included in our monthly and annual general liability insurance.
Product liability protection protects your business when a third party claims your product (or work) is faulty and has caused bodily injury or property damage. This way, you don't have to worry if an unforeseen accident happens because of your craft when customers take it home.
For example, you could be held liable if you sell a woodworking piece that splinters and injures its new owner. Thimble's Artisan Insurance, which includes product liability coverage, can cover their medical expenses.
How much does Artisan Insurance cost?
Factors that determine your Artisan Insurance premium include where you work, how big your business is (meaning your crew size), the coverage term, and the coverage limits.
Artisan Insurance FAQs
Do I also need equipment insurance?
Depending on what equipment travels with you to fairs, trade shows, events, and jobs, you may need equipment insurance. Where general liability covers losses to others, equipment insurance protects your property that is owned, leased, or borrowed. It can cover your losses from theft, fire, or other accidents.
Business Equipment Protection covers your equipment losses wherever you may be. This includes when traveling to artisan craft fairs and exhibits.
On the other hand, commercial property insurance covers the stuff that you keep in your studio or place of work. You might have tools, raw materials, and supplies needed to craft your items, such as a welder or wrought iron scrap. Furthermore, commercial property insurance also protects the building you own or rent for work.
Don't assume your home studio is covered by homeowners insurance. Many policies will exclude losses related to business pursuits. It's best to check with your homeowners' insurance carrier to see what's covered.
What are the Artisan Insurance liability coverage limits?
It's important to be properly covered, and as an artisan business owner, you understand your needs best. That is why Thimble allows you to increase coverage limits if you need to. Our base Artisan Insurance coverage is for $1 million per occurrence and $1 million aggregate. Optional limits of $2 million are available if desired.
How quickly can I get a Certificate of Insurance?
You may need to show proof of insurance in several scenarios, including signing up for a craft fair booth or fulfilling a large order for a client. With Thimble, you can get your Certificate of Insurance within 60 seconds.
Hit "Get a Quote" and enter a few pieces of information about your business. Click to purchase and we'll send your COI to your inbox, and your Thimble mobile app, immediately.
Are workplace injuries of my staff covered?
No. Artisan Insurance only covers third-party bodily injury. You may have an apprentice or assistant that helps you in the studio or at an event. If they were to get hurt while doing their job, you likely need workers' compensation insurance.
Workers' compensation insurance is regulated at the state level, and most employers with at least one employee need this coverage (though this does vary somewhat).
Regardless of whether it's required by law, having a workers' compensation policy helps you avoid paying for an employee's work-related injuries or illnesses out of pocket.
How do I get Artisan Insurance with Thimble?
Put the finish on your business by getting Thimble's Artisan Insurance. It's quick and easy.
Start by clicking "Get a Quote."
Then, please give us a few simple details about your business. Select the desired coverage term and limits.
Look over the details of your quote. If you like what you see, you only need to select "Purchase" and pay for the policy. Once you do, your COI will be sitting in your email box waiting for you.
Quick-thinking insurance for fast-moving businesses.
Simple.
Fewer questions. More options. Buy a policy online, in the app, or over the phone in minutes. Get to work before the other guys even call you back.
Scalable.
Any size. Every stage. Get coverage by the job, month, or year. Choose how you pay, then upgrade when business really takes off.
Flexible.
Total Control. Seamless edits. Modify, pause, or cancel instantly, whether work slows down or hiring picks up.