Why do I need Plumber Insurance?
As a plumber, you have a skill that your clients rely on heavily when they have an issue in their home or workspace. They expect you to get the job done professionally, and with no mistakes — which is a tall order when you're responsible for installing and repairing piping.
You also know that when something needs fixing in a client's home, it often needs immediate attention. Whether a pipe is leaking, a toilet won't stop running, or an appliance needs to be installed, your client expects you to get the job done in a timely fashion, which can amplify the likelihood of on-the-job mistakes.
And, as a small business owner, you will be held responsible for them.
Imagine you set up your equipment in a client's hallway and run out to your truck to retrieve a forgotten tool. While you were outside, your client tripped over your toolbox and sustained a pretty serious knee injury. If you're not protected with a Plumbers Insurance policy, you may find yourself personally responsible for paying those costs, along with the fees of hiring an attorney to defend yourself. It's the kind of thing that can put you out of business quickly.
Beyond the risk of potential injury, you could also be held liable if your client suffers property damage while you perform your services. If you install a pipe improperly and it leaks, flooding the kitchen, your client can sue you for the damages.
This is why all plumbers need general liability insurance. General Liability protects you from third-party claims of bodily injury and property damage that may arise out of your work in people's homes or facilities.
Do something great for your business. Protect yourself with Plumbers Liability Insurance from Thimble and enjoy the confidence that comes from running a business, protected from risk.
Quick thinking insurance for small businesses.
Quick thinking insurance for small businesses.
Quick thinking insurance for small businesses.
Quick thinking insurance for small businesses.
Quick thinking insurance for small businesses.
Quick thinking insurance for small businesses.
Quick thinking insurance for small businesses.
Quick thinking insurance for small businesses.
What does Plumber Insurance cover?
Plumbers Liability Insurance arranged by Thimble is designed to protect you from liability in situations like the following:

Third-party, non-employee bodily injury
You are hired to fix a pipe in a school cafeteria. An hour after finishing your job, the chef is carrying a pile of pots and pans and slips in a mysterious puddle he was not able to see. The puddle happens to be a result of the pipe that was not fixed in its entirety.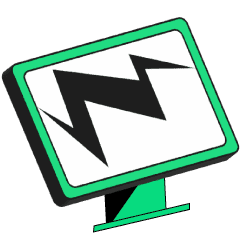 Third-party property damage
A toilet you supposedly fixed overflows and drenches a family's carpet. The carpet is ruined and has to be torn up and replaced. The family sues you for reimbursement.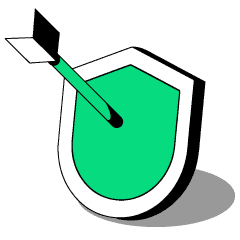 Defense Costs
You are sued for a pipe you fixed years ago, even though the household has hired another plumber to fix this same pipe before the problem arose. It was another plumber's mistakes that you are being sued for. General Liability can help you cover the legal costs of defending the claim.
How much does Plumbing Insurance cost?
The cost of your Plumbing Insurance coverage depends on a few factors. Things like your zip code, your coverage limit, the size of your team, and the length of your coverage all play a factor in determining the risk that comes with insuring your plumbing business.
With Thimble, you don't have to commit to long, expensive policies, though. You can access flexible plumbing insurance through the Thimble app and customize your coverage down to the month, day, or hour. Plus, if you need to add Additional Insureds, you can tack them on to your coverage with Thimble at no extra cost.
To get an accurate idea of how much plumbing insurance would cost you and your business, get a quote from Thimble.
Plumbers Insurance FAQs
How quickly can I get proof of insurance?
With Thimble, you can get your Certificate of Insurance (COI) anywhere and at any time—instantly. Just download the Thimble app or go online, purchase your insurance in as fast as 60 seconds, and your COI will show up in your inbox.
Did your workday suddenly change, and now you need to notarize a document in the next few hours? There's no need to go uninsured. Simply pull up your Thimble and get your new COI and affordable coverage, right there. Then, download as many additional copies of your COI as you need, on us (they're free).
What are the Plumber Insurance policy limits?
The policy limit you chose should always meet the needs of your profession. With Thimble's Plumber Insurance, you'll have the option of setting a policy limit of either $1 million or $2 million. When in doubt, opt for $2M—the price difference is negligible for twice the protection.
How do I get Plumbers Insurance with Thimble?
With Thimble, getting affordable Plumbers Insurance has never been easier. Simply go online or download the Thimble app and enter a few details about your profession, your desired coverage length, and your ZIP code. In less than the time it took to read this paragraph, you could have quick, flexible and reliable insurance in the palm of your hand.
Quick-thinking insurance for fast-moving businesses.
Simple.
Fewer questions. More options. Buy a policy online, in the app, or over the phone in minutes. Get to work before the other guys even call you back.
Scalable.
Any size. Every stage. Get coverage by the job, month, or year. Choose how you pay, then upgrade when business really takes off.
Flexible.
Total Control. Seamless edits. Modify, pause, or cancel instantly, whether work slows down or hiring picks up.