Contractor insurance cost
Get an insurance policy by the hour, day, or month in 60 seconds.
4.7/5 stars from 638 reviews on Trustpilot
Trusted by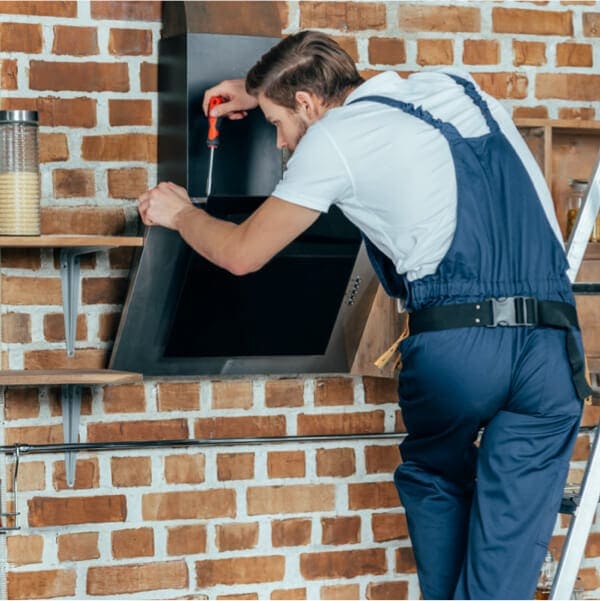 Coverage

General Liability

Equipment Coverage

$1,000,000 Limit
| | |
| --- | --- |
| Crew | |
| | |
| --- | --- |
| Pause Policy | |
4.7/5 stars from 638 reviews on Trustpilot
Trusted by
Whether you're a contractor who installs electrical wiring in an office, repairs drywall in a home, or cleans carpets, you're either building, fixing, or improving stuff. In order to confidently focus on improving your business, you need a general liability policy — and you need to know how much Contractor Insurance costs in order to protect your business from the financial consequences of third-party claims. Read on to learn how we calculate general liability insurance costs for contractors, what Contractor Insurance covers, and more.
How much does Contractor Insurance cost?
Contractor Insurance varies based on exposures and other variables such as the policy term and where your business is located. On average, general liability Contractor Insurance costs:
| | |
| --- | --- |
| Hourly | $18.27 |
| Daily | $101 |
| Weekly | $104 |
| Monthly | $108 |
Thimble also offers a Business Owners Policy (BOP), which conveniently bundles commercial property insurance to cover risks to your first-party property along with general liability insurance coverage for third-party claims. Click "Get a Quote" to determine the additional cost of a BOP policy.
What factors influence Contractor Insurance cost?
Business location
General liability insurance costs for contractors vary by state and location. If you're in a densely populated area, your premium will likely be higher to reflect the increased risk. Furthermore, if you opt to purchase a BOP to cover your contractor business, we determine your business's proximity to a fire station and whether other tenants occupy your building.
Policy length
Thimble offers insurance flexible enough to meet your needs and put you in control. As you can see in the chart above, the longer your policy length, the higher your overall insurance cost is likely to be.
Crew size
If you have no employees, your risk level is lower. On the other hand, if you have a painting business with a crew of a dozen, your contractor liability insurance cost will reflect that.
Amount of coverage
More coverage means higher costs, but doubling your coverage does not mean you double your Contractor Insurance premium cost. However, your premium will be higher.
Deductible limits
Your deductible is what you pay out of pocket when you file a claim. You choose your deductible limit when you purchase your policy. As a general rule, a higher deductible will lower your Contractor Insurance cost. The reverse is also true.
What does Contractor Insurance cover?
No matter how tidy you keep the job site, the risk of an accident is still present. It only takes one moment to jeopardize your business. Not to worry — Thimble's Contractor Insurance has your back with the following coverage:
General liability insurance protects your business against the financial consequences of third-party claims of property damage, bodily injury, and personal and advertising injury. If you have an office furniture installation business and one of your crew knocks over an expensive vase during a job, this coverage could help cover the cost of the damage.
Business equipment protection is an optional add-on that covers the owned or rented equipment you take with you to jobs. From chainsaws to carpet cleaners, it covers your tools of the trade if they are accidentally damaged, lost, or stolen. It starts at just $6 in addition to any Thimble Monthly general liability insurance policy.
Commercial property insurance covers the building you use for your business activities, plus the property you keep inside your building or within 100 feet of the premises. With Thimble, commercial property insurance is available when you purchase a Business Owners Policy (BOP).
Check off insurance before you wreck yourself
Contractor Insurance is essential because it covers you for third-party claims that could take a wrecking ball to your business. And, with a choice of optional add-ons, you can customize your coverage to make sure it's tailored to your specific business needs.
Plus, Thimble makes contractor liability insurance affordable and easy to purchase. We offer quick-thinking insurance for fast-moving businesses. Simple. Scalable. Flexible. That's Thimble.
Ready to get started? The first step is to click "Get a Quote," download the mobile app, or give us a call. Next, answer a quick set of questions and get covered within minutes!
Contractor Insurance cost FAQs
What are the insurance requirements for general contractors?
The insurance requirements for general contractors vary by state, county, and city. Additionally, they can vary by project, as clients may require certain types of insurance before hiring you. Commonly required types of insurance include a minimum amount of general liability insurance and, if you have employees, you may be required to purchase workers' compensation insurance to cover them for job-related injuries and illnesses.
Does Thimble's Contractor Insurance cover builder's risk?
No, Thimble's Contractor Insurance does not cover builder's risk, which includes the loss or damage of material or equipment used during a construction project. You will likely need a separate builder's risk insurance policy for that coverage.
Does Contractor Insurance cover general contractors and independent contractors?
Thimble's Contractor Insurance covers many types of construction-related professions, including general contractors and independent contractors. Additionally, professional liability insurance can help to cover the costs of claims that arise from errors and negligence that cause financial harm to your clients.
How much does a $1 million business insurance policy cost?
$1 million business insurance policy cost is determined by multiple variables, including your location, the nature of your business, your crew size, claims history, and more. We don't mean to dodge the question, but the cost really depends on the specific details of your business.