Window Cleaner Insurance
Get an insurance policy by the hour, day, or month in 60 seconds.
4.7/5 stars from 638 reviews on Trustpilot
Trusted by
Coverage

General Liability

Equipment Coverage

$1,000,000 Limit
| | |
| --- | --- |
| Crew | |
| | |
| --- | --- |
| Pause Policy | |
4.7/5 stars from 638 reviews on Trustpilot
Trusted by
Why do I need Window Cleaner Insurance?
Window cleaning is a daring profession that can be both lucrative and dangerous. When you're twenty stories in the sky or clinging to a thirty-foot ladder, there's a whole lot that can go wrong, and fast. Even if you go through your safety checks and take the proper precautions, some things are inevitably out of your control when owning a window cleaning business. This is exactly why you need Thimble's Window Cleaner Insurance.
Have you ever had a tool fall from your platform while you were going about your work high above the sidewalk? Your answer may be no, of course not; however, such things do occur to even the most cautious of professional workers. Were that falling tool to hit a random passerby and cause them serious injury, you could be held responsible, regardless of whether or not you were at fault. It's still your equipment and your window washing service will be held liable if you injure a customer or bystander.
Life is unpredictable. Keep yourself and your window cleaning company protected with reliable liability coverage.
Despite your best safety efforts you take while washing windows, you never know what freak accident could happen; a sudden gust of wind, a gutter giving way, a wire snapping—any one of these could turn your average day into the worst day of your professional life.
When you're up on a platform washing windows, you wear a safety harness and helmet, right? Of course you do. It's smart to prepare for the worst. In the same way, you'd be foolish to hang high above the city without general liability insurance for professional window cleaners.
What does Window Cleaner Insurance cover?
Thimble's Window Cleaner General Liability Insurance was created to protect people like you from the risks that are inherent to the job. Potential situations include:
Third-party, non-employee bodily injury: At the end of the day, you're cleaning up your gear. The ladder leaning against the house falls and lands on the client's child who was playing nearby. It injures her and the client demands you pay for the medical costs associated with the injury.
Third-party property damage: As you were lugging your tools over to the job site, you trip and accidentally run into the client's classic Ferrari, scraping it badly. Your client sues you for damages, demanding that you pay for a new paint job.
Defense Costs: You use the same window cleaning solution for a job that you always have, but now, your customer claims that you damaged their Italian glass. They take you to court, and you need to hire a legal team to defend you.
How much does Window Cleaner Insurance cost?
Window Cleaner General Liability Insurance through Thimble is affordably priced and tailored specifically to your time, your money, and your needs. Pricing hinges upon four factors: the time limit (hourly, daily, monthly), the coverage limit, size of your crew, and the zip code where you're doing business. Get a quote with just those four factors and then add Additional Insureds for free!
Don't pay for insurance you don't need. With Thimble, you can pay when you work and stop paying when the job's done. A concept as clear as, well, your windows.
How quickly can I get a Certificate of Insurance (COI)?
Acquiring proof of insurance from Thimble is simple, quick, and affordable. Purchase a policy and get your Certificate of Insurance (COI) in less than 60 seconds. Need more insureds or COIs? No wait, no hassle, no additional charge.
Simply input your information, receive your quote, and purchase your policy. Do you have a job coming up? Is there a large estate that needs all its windows cleaned? We can get your Certificate of Insurance over to you immediately.
There's no excuse for not having coverage. Whether you need it for an hour, day, or month, you can have your policy on hand at a moment's notice. At Thimble, our mission is to make sure that you're protected from liability no matter who you are, what you do, or how long you need it.
What are the Window Cleaner Insurance Policy Limits?
Thimble's Window Cleaner Insurance Policy has two limits, $1 million or $2 million. The difference in cost is minimal but coverage is double, which is why we recommend the higher policy.
Are workplace injuries of my staff covered?
No. Thimble's Window Cleaning insurance doesn't cover any injuries your staff encounter in the line of duty. We recommend you purchase a worker's compensation insurance policy, particularly since it's legally required in most states.
Does Thimble's Window Cleaner Insurance cover damage to my equipment?
Thimble's General Liability Window Cleaner Insurance doesn't cover damage to your equipment or property. You'd need to seek out a personal property policy to insure your work items.
How do I get Window Cleaner Insurance with Thimble?
Getting Thimble's Window Cleaner Insurance is fast and easy. Just go on the app or website, type in your information, pick your plan, and click purchase. That's it. In less than 60 seconds, you're covered and can download or send your COI directly from your inbox or the Thimble app..
As a professional window cleaner, you shouldn't ever leave things to chance. Instead, get covered so that you can mitigate risks should any mishaps, accidents, or allegations occur.
Still have questions?
Quick-thinking insurance for fast-moving businesses.
Simple.
Less questions. More options. Buy a policy online, in the app, or over the phone in minutes. Get to work before the other guys even call you back.
Scalable.
Any size. Every stage. Get coverage by the job, month, or year. Choose how you pay, then upgrade when business really takes off.
Flexible.
No hidden fees. No hard feelings. Modify, pause, or cancel instantly, whether work slows down or hiring picks up.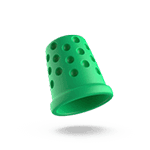 Get covered in minutes.
(Then get to work!)