Car wash insurance
Get an insurance policy by the hour, day, or month in 60 seconds.
4.7/5 stars from 638 reviews on Trustpilot
Trusted by
Coverage

General Liability

Equipment Coverage

$1,000,000 Limit
| | |
| --- | --- |
| Crew | |
| | |
| --- | --- |
| Pause Policy | |
4.7/5 stars from 638 reviews on Trustpilot
Trusted by
Why do I need a car wash insurance policy?
As a car wash owner or operator, you work hard to ensure your business runs smoothly and your customers are satisfied. Each day, your customers look to you to give their car that same shine it had when they first drove it away from the dealership lot. Your business is your livelihood.
A car wash might seem like a low-risk business, but there's always a chance something might go wrong. Garagekeepers legal liability insurance is there to provide coverage in the event a customer's vehicle is damaged on your property.
Car Wash Insurance is designed to help you protect your investment from the costs of claims and litigation in the wake of unexpected events involving bodily injury or third-party property damage not involving a customer's vehicle.
The lifeblood of your business is water, and you might go through thousands of gallons of it on a busy day. But just as water is the key to a satisfying car wash, it's also a potential safety hazard. If a customer slips on a wet surface in your lobby or waiting area, you could face a bodily injury claim.
Just as important as water are the soaps and waxes and machinery you use at your car wash. If a customer is using a self-service bay and a hose malfunction leads to tri-colored wax getting all over their leather shoes, you could be liable for property damage.
That's why all car wash owners and operators need general liability insurance. General liability insurance protects car wash owners and operators from third-party claims of bodily injury, personal and advertising injury, and property damage.
Without insurance, a single claim against you could be enough to muck up your operation. With Car Wash Insurance, you can focus on keeping your business running without worrying about facing expensive claims.
What is covered under a Car Wash Insurance policy?
Car washes are designed to run smoothly and efficiently. But even with all the precautions, events can occur that cause injury or property damage. General liability insurance can protect your business from the following:
3rd-party, non-employee bodily injury: If someone hurts themselves on your business property while they're not in their vehicle (for example, in the lobby or waiting area), you could be held liable for bodily injury.
3rd-party property damage: Should a customer's property become broken or damaged in the above scenario, you could be held liable for 3rd party property damage.
Car Wash Insurance provides defense and investigation in the event that claims are brought against you, even if those claims are unsubstantiated.
Are workplace injuries of my staff covered?
No. General liability insurance only provides coverage for injuries to clients and third parties. If you have employees at your car wash, you are required in almost all states to purchase workers' compensation insurance. Workers' comp provides coverage for your employees for lost wages and medical expenses due to work-related illnesses and injuries.
Does Car Wash Insurance cover damage to my equipment?
Also, no. General liability insurance only provides coverage for damage to your customers' and other third-party property. If you want coverage on your own equipment, consider investing in inland marine insurance.
Quick-thinking insurance for fast-moving businesses.
Simple.
Less questions. More options. Buy a policy online, in the app, or over the phone in minutes. Get to work before the other guys even call you back.
Scalable.
Any size. Every stage. Get coverage by the job, month, or year. Choose how you pay, then upgrade when business really takes off.
Flexible.
No hidden fees. No hard feelings. Modify, pause, or cancel instantly, whether work slows down or hiring picks up.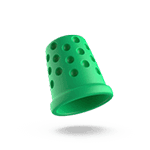 Get covered in minutes.
(Then get to work!)