Spa Insurance
Get a policy in minutes
Get a quote
4.6/5 stars from 852 reviews on Trustpilot
Backed by the best
Why do you need Spa Insurance?
Owning a spa can be an incredibly lucrative business, potentially bringing in six figures in revenue. While your spa serves as a tranquil getaway for your customers, it's not always so relaxing being the person in charge. Spa owners face a number of potential risks that can lead to costly third-party lawsuits down the line.
What would happen if a customer claimed a deep tissue massage from one of your therapists caused a neck injury? That unhappy customer could become a huge pain in your own neck if she decided to sue your business for her medical costs and maybe even lost wages from the alleged injury.
Power on your aromatherapy diffuser while we explain how Thimble's Spa Insurance might just be the stress reduction treatment you need, once you learn how it can protect your business and everything inside.
What does Spa Insurance cover?
Thimble Spa Insurance is a Business Owners Policy (BOP) that combines general liability insurance and commercial property insurance. Together, these policies protect spa owners against the various risks they face on a daily basis.
Here's a closer look at what Spa Insurance from Thimble includes:
General liability insurance: This policy provides coverage in the event of a third-party claim of bodily injury, property damage, or personal or advertising injury. So, if a client develops a rash after getting a facial with a new line of skincare products you're using, general liability insurance may cover their medical costs.
Commercial property insurance: Commercial property insurance covers your spa's business property and equipment from accidental loss and damage. It can include:

Business building insurance: If you own the real estate where your spa is located and the building gets damaged by a covered peril, business building insurance helps pay for the repairs. It covers events like fires, certain natural disasters, and vandalism.
Business contents insurance: If your business property is damaged or stolen inside the spa or within 100 feet of the building, business contents insurance will pay to replace it. For example, if a customer walks off with an entire box of your most popular line of skincare products, business contents insurance may have you covered.

Business interruption insurance: If a heavy rainstorm sweeps through the area and causes a major roof leak that forces you to temporarily cancel appointments and close your business, this part of the policy will cover your lost income and utility bills until you can safely reopen.
When you purchase Spa Insurance from Thimble, you can also add optional coverages to your policy, including:
Equipment breakdown insurance: This policy covers the cost of repairs if spa equipment stops working. So, if a power surge damages your brand new facial steamer machine, your Spa Insurance policy may cover the cost to repair or replace the unit.
Hired and non-owned auto insurance: You might need hired and non-owned auto insurance if your employees make house calls. For instance, if a massage therapist drives to a client's home and gets in an accident, this policy will cover your legal costs if the other driver sues your spa for the damages.
Who needs Spa Insurance?
If you own a small-to-medium-sized spa with a physical location, Spa Insurance is a great thing to have, especially when you're treating clients. Plus, you might need to have Spa Insurance in order to obtain the necessary business licenses in your location.
Thimble Spa Insurance is also a good option for business owners who want the simplicity and savings of bundling general liability insurance and commercial property insurance. Having Spa Insurance can help you breathe easier knowing that you're covered in the event of the unexpected. Talk about relaxing.
How much does Spa Insurance cost?
The cost of Spa Insurance is based primarily on your spa's location. When you apply for Thimble Spa Insurance, we'll calculate your premium based on factors like building construction type, fire resistance, proximity to a fire station, and adjacent tenants and other nearby exposures.
Protect your spa with Thimble
For clients who want to recharge, and unwind, your spa is the place to be. But whether you're offering massages or manicures, it's your job as the spa owner to protect your business with the right type of insurance.
Without insurance, you could face financial consequences in the event of a client lawsuit or a situation that interrupts your business operations, like a building fire.
Getting Spa Insurance from Thimble is quick and easy. Just click "get a quote" or download the Thimble mobile app. Then, answer a few questions, receive your quote, and click to purchase — all before it's time to remove your customer's facial mask.
Spa Insurance FAQs
I provide spa services out of my home. Do I need a BOP?
Probably not. If you provide spa services but don't own a physical storefront, you can choose to purchase only general liability insurance, which protects your business from the financial repercussions of third-party bodily injury, property damage, and personal and advertising injury claims. Specifically, you can look into buying Thimble's Cosmetology Insurance.
How do I show proof of insurance if I purchase Spa Insurance?
When you purchase any type of insurance from Thimble, you can download a Certificate of Insurance (COI), which serves as proof of coverage. So, if a client wants to verify that you have insurance before getting facial fillers, it's easy to access those documents while they're still checking in.
Does Spa Insurance protect the equipment that travels with me to jobs?
Thimble's Spa Insurance covers up to $10,000 in business equipment away from your spa's location. If you travel frequently for work with expensive spa equipment, you should consider purchasing additional Business Equipment Protection for higher coverage limits in the event of damage or theft.
Does Spa Insurance cover employees?
With Thimble's Spa Insurance, your employees get the same coverage as you if you add them as Additional Insureds. But this type of insurance won't cover work-related illnesses or injuries. If you have more than one spa employee, almost every state requires you to get workers' compensation insurance, which protects your aestheticians, massage therapists, and manicurists who get injured or sick at work.
What are Thimble's Spa Insurance coverage policy limits?
Thimble's Spa Insurance coverage limits start at $300,000 for general liability insurance, $250,000 for building coverage, and $50,000 for business contents insurance. However, you can increase your policy limits up to $1 million for general liability insurance and building insurance, and $500,000 for business contents insurance if needed.
People like you like Thimble.
We're trusted by over 40,000 small businesses. (And thanks. We like us too.)
4.6/5 stars from 852 reviews
Fast & Easy
This is fast and easy and works great for me! I am a one man freelance landscaper and this gives me the ability to purchase insurance directly from my phone anytime and anywhere I need it.
Super easy to use! Though of everything
This app is beautiful and super easy to use! It's super easy to get insurance for the weddings I shoot where the venues require insurance. I can just buy it on the app with 3 clicks and I'm done.
Awesome Product
I love this idea ????!! I needed to have proof of liability to present my proposal; got it on the spot. I didn't win the bid but I didn't get stuck with costly insurance, either!!
Best insurance solution for small businesses.
I love the convenience of this insurance app, its the best thing since sliced bread????????
So Easy!!! I LOVE IT
It was so easy, quick, and simple. The PDF package I received contained everything I needed. This was the best experience I've ever had obtaining insurance...thank you!!!
Great rate!
I was very impressed with your monthly rate on general liability coverage! Much less than 1/12 of everyone else's annual rate.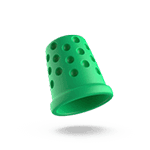 Quick-thinking insurance for fast-moving businesses.